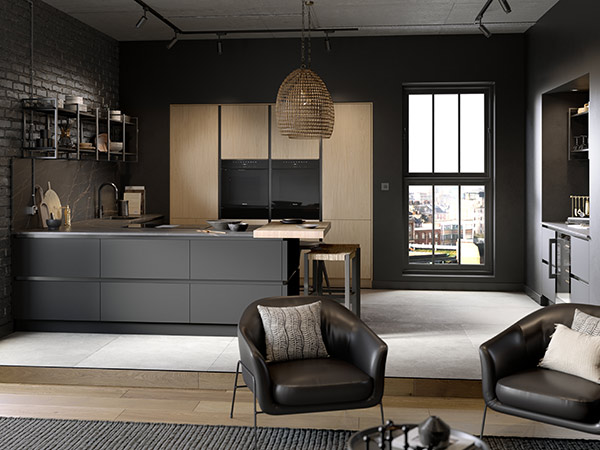 British manufacturer Omega has introduced new brand Novus, in a bid to strengthen its offering with a handleless kitchen range.
According to Omega, the introduction of Novus represents a significant growth opportunity for the company and will allow it to compete with European suppliers in the handleless kitchen sector.
Commenting on the launch, Omega CEO Simon Barber said: "The launch of Novus strengthens our product offer and complements our existing kitchen brands and will open new markets, customers, and consumers to Omega.  We believe that our renowned quality, service, and supply stability coupled with the modern, clean, and sleek aesthetic styles within the Novus collection is a compelling proposition for our customers. Retailers and developers are looking for high-quality handleless kitchens and Novus will allow us to compete with the trends established by European suppliers, backed by the operational strengths Omega have established over the past 25 years."
Speaking directly to kbbreview about the appeal of Novus to retailers, Omega's retail sales director James Bishton (pictured below) said: "Novus will help us – and our retailer partners – to unlock markets that we've never been able to penetrate previously. It will allow us to target the South-East, for example, where we've had a smaller share of the market in the area because, until now, we didn't have a range that perhaps fully appealed to consumers in that region.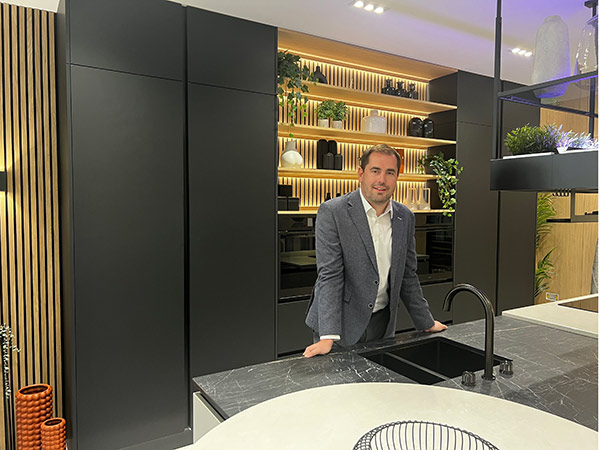 "The other angle that gives us confidence with Novus is the speed of supply. We can supply these handleless kitchens on a short lead time, which is also a big advantage for retailers, developers and consumers.
"Obviously, we aren't first to market with a handleless range but we like to do things properly at Omega, from the ground up. We've invested fully so that we have a solid platform on which to build, rather than creating the offer and hoping we can fulfil expectations. We know we can meet demand."
Omega describes Novus as "a minimalist kitchen designed to offer customers flexibility and choice while ensuring ease of installation". These made-to-order, entry-level kitchens feature Omega's New Generation profile system which it says allows for quick, clip-in installation with no visible screw holes and hidden fixings, improving the aesthetic finish and overall installation time. As well as a selection of dark hues, the colour palette includes a selection of neutral tones, including a Natural Oak woodgrain finish.  
In March this year, Omega revealed it had achieved record turnover for 2022, breaking through the £60 million barrier.