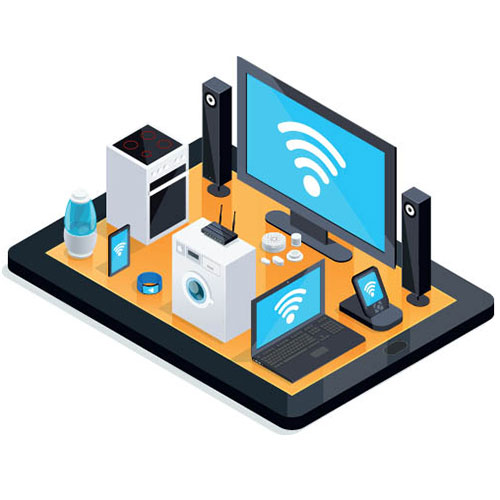 A new trends report has found that the benefits of smart home technology remain a mystery for most British and Irish consumers.
The report – which is titled 'Untapped: The Home tech Evolution' – was commissioned by Samsung in a bid to understand the current smart-home technology market landscape and how it could evolve.
Over half (66%) of respondents admitted that they weren't aware that smart tech could be used to remotely track the contents of their fridge, while 61% said that they didn't know there was tech available that would allow them to switch their oven on from anywhere.
To verify its findings, Samsung also conducted a poll of 2,000 UK consumers to offer real-time insights about how we are already using smart technology in modern homes.
Despite revealing a national knowledge gap in understanding the benefits of smart home technology, the report revealed that usage in general is on the up. Nearly two thirds (62%) of those surveyed said that technology has helped them increase their culinary skills, and 17% of those polled admitted that they'd become more confident in their culinary abilities thanks to the use of smart technology in the kitchen.
Following this trend, the report predicted that consumers will likely soon see augmented reality and virtual reality technology implemented in the kitchen that can be used to guide them through the process of creating new and complex meals.
Despite widespread use of smart technology devices by, the report also found that the majority don't want their interior spaces to feel cluttered with technology. Twenty six percent of the consumers polled said that they wanted appliances to blend in with their chosen décor styles, with interfaces that are discrete instead of obtrusive.
To address this, the report predicted that smart home technology of the future is likely to be fully hands-free and will make use of gesture control and facial recognition technology to control appliances such as ovens and washing machines.
Commenting on the findings, James Kitto, vice president, Samsung UK Mobile said: "There's never been a more revolutionary time for connected living. Smart home technology is more sophisticated and intuitive than ever before, empowering people and improving lives in ways unimaginable even five years ago – from breaking down barriers around accessibility, enabling consumers maintain healthier lifestyles and helping save money, the possibilities are endless."
The full report can be read here.