"We're not a box mover, we're a brand establisher"

Following strong growth, Montpellier has branched off to become its own standalone appliance brand, but is still keeping close ties with its Gloucester-based distributor DAD. Amie Filcher caught up with DAD managing director Adrian Gillman (pictured) at the company's Summer Showcase to find out how business is going and why he'll never sell direct
In the heat of summer, the sun is radiating over Chepstow racecourse and you might be forgiven for thinking I'm simply out for a jolly at the races. In reality, I am attending the DAD Summer Showcase, which spotlights the distributor's latest product portfolio.
And while the venue is an added bonus, maybe it's an appropriate one as DAD could be said to be putting its money on a new favourite in its stable – Montpellier.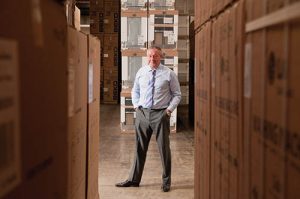 DAD managing director Adrian Gillman tells me how its now standalone appliance brand Montpellier has become too big to be a part of the DAD portfolio.
Because of this, the company recently purchased the freehold on its HQ in Gloucester that houses the Montpellier offices and spare parts dispatch.
DAD will remain as distributor for the Montpellier brand, but Gillman reveals that they are now looking at a "much bigger picture".
"There's a lot more growth for Montpellier and it's got to be a standalone business to achieve that growth," he says. "We've had great success and it has been welcomed with open arms, because it's a very 'no-nonsense' product, it does exactly what it says, there are no frills and spills, it's good value for money and that has been its success in 2015 and 2016. And it's growing and growing."
"We're very positive about what we're doing," he adds. "I think a lot of manufacturers are selling on price just to move the boxes. Well, we're not a box mover, we're a brand establisher. Anybody can sell fridges at £50, you don't need to be intelligent to do that. We want to sell value for money and add-ons. It's got to be an incentive for the retailer and consumer to purchase. It's all about features and value for money."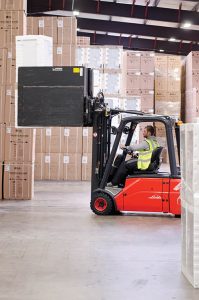 Gillman claims that this has been the driving force behind demand, especially when it is seeing a lot of 'down talk' from competitor brands.
"It's very important that you promote the product. We don't want to be just another brand. You know, 'there's another £199 washer'. We need to be a little bit different. We're looking for niche products."
One of Montpellier's 'niche products' is its wine chiller, which can cool down to temperatures as low as two degrees.
"All Englishman like their wine nice and chilled. We do. So we designed one that would get to that temperature. It's very important that you listen to consumer demands and we listen to them. We've done secret shoppers and gone around the market and asked people what Montpellier is and what do they expect from that brand, and we took that research and developed the product.
"We've now got 152 SKUs within Montpellier. In a nine-month period, we've built that brand up. Obviously, there was a lot of work that went into it in 2014 and 2015, when we launched it, but it's important that you listen to people."
Gillman admits that he is the easiest person to sell to but in order to sell to people you need to listen to what they want and design a product to suit those demands, rather than what you think is needed in the market.
Serious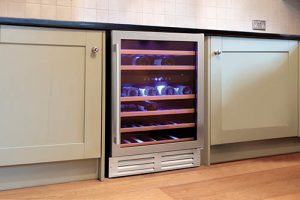 "It's no good trying to compete with a washing machine at £149 in Argos, everyone is competing with that, but we don't want to be that, we don't want to be there."
The group is currently on track to hit its £72 million target for 2016 and is feeling confident on hitting 180,000 units for Montpellier this year alone.
"It puts us as a serious player within the marketplace," Gillman explains. "We know where our destiny is, we know where we want to go and where we need to be and we'll do that."
The group is also optimistic that the market will remain positive, even after the Brexit result sent shockwaves through the industry, and says the brand is committed to supporting the retailer in both making a margin and helping to create repeat business with consumers.
"For us, we do [expect the market to stay buoyant] with our new designs we've got coming out. Also, it's a brand where people can make a margin," Gillman says.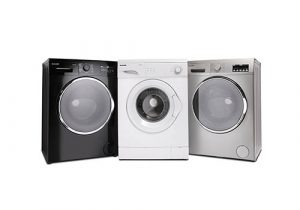 "There are certain products in everyone's range of domestic appliances where you can make a margin, but not all. We want to make sure that everyone is happy with the complete range, even down to SDAs. We don't want to sell £9.99 irons, because that is driven by supermarkets. We want to drive a product through a retailer's store where a customer comes back and buys another product of that brand and [the retailer] is proud to sell it as well. That's very important. So what we're seeing is a lot of repeat business. Where they've got it on display, they're selling from their display and reordering. You can only measure the success of the brand when you've got that happening. So, if we put 10 on display and six months later we've got the same 10 and [the retailer] has sold 74 products, that's a success story, without question."
As talk inevitably turns to the EU referendum result and how this will affect business in the UK, Gillman reveals that the company is not immune to the price increases that have been brought on by the UK's decision to part ways with the EU.
"We've had notifications from all of the big players that price rises will come from September 1. They are varying between 5% and 10%," he says.
"What I don't like to see is people making excuses for the price increase and using Brexit as one. We know the currency has dropped. It has dropped by 4% and we are fully aware of that. So why are they inflicting a 10% price increase? It's not quite fair. We buy in dollars and we buy in euros, because we've got two factories in Europe and two in China. We have enough products that are paid for to last us until November 1. We have no price increases until November and I am hoping, seriously hoping, that the currency will lift by that time before we buy our next six months worth of currency. But I don't anticipate a 10% increase. I don't know where that is coming from? I think that's an insult, to be honest, because manufacturing hasn't gone up 10% and the currency hasn't devalued by 10%."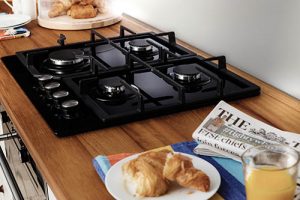 In light of the announcements, Gillman hopes the drastic price increases seen throughout the industry will be 'short-lived' and believes that there will be no need to increase its own prices by 10%.
"You can't put up a product 10% overnight. I think it's an exaggerated reaction. I don't think that's quite fair on the consumer."
As with many in the industry, Gillman believes there is still a lot of uncertainty over currency and the impact Brexit will have in the next few years when it is actually executed.
"I don't think we have seen the full picture yet. But you can only do right by your own business and doing right by my business, I am not anticipating a 10% price increase."
Despite any increases, he believes the industry is a resilient one and will always see demand for its products. "One good thing about this industry is that we're in a commodity market," he says.
"We have products on the market, which are 'must-have'. Most households have a refrigerator and a cooking appliance of some sort. Consumers will have to replace their refrigerator or cooker if these break down, whatever the cost is. But it has got to be a fair price for a good product and that's key. If a product goes up by £5 on December 1, then it goes up £5 and consumers will have to pay that extra. That's life."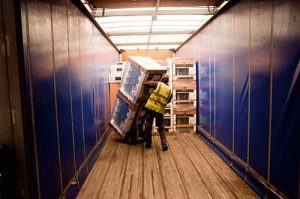 With its commitment to retailers, fair margins and fair prices, it looks as though DAD's new horse is off to a strong start.
'Selling direct is disgusting…'
Direct selling is getting talked about more and more. A lot of people are mentioning it and obviously it's very easy to shoot down the top players, Beko and Indesit, and I sometimes think they get a little bit of unjustified criticism.
But someone told me that on an eBay store, a tumble-dryer from another leading brand was £40 cheaper than what it is online, direct to the consumer. Now that's not doing the retailer any favours whatsoever. That retailer might have invested in that brand's display and now he is competing against his own supplier. I don't understand how you can get away with that? I think it's disgusting, to be honest with you. [The retailer] has invested money in your brand, he has put the display on his shop floor and he's being cut by a brand's own eBay website. Personally, I think it's terrible. That would never happen with Montpellier or anything DAD. We do not sell direct to the consumer.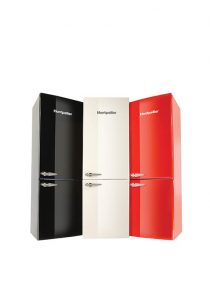 I think selling direct is very short-sighted and how long is that retailer going to last in business if all brands go direct? We don't want to become like the US, where you can buy anything from the manufacturer. You've got to have some structure in the UK and I think we've got a good structure with how we manufacture and distribute our goods. I think the structure works, but only if you have that relationship. That's what it's all about really – where you have your own markets and you control those markets. As long as you're servicing your own channel correctly you will survive. It's when you start dipping your toes in waters that you know nothing about is when you upset your manufacturer.
If you're buying correctly and you're holding the right stock, it's all about stock availability. The distributor should work alongside the manufacturer. And if they want those products, then OK we're going to be a little bit more expensive than a direct account on certain lines. On most lines we are the same price. We carry at any one time, over £10 million worth of stock in our warehouse. The market is too big to keep everything, but I think we do a very good job with what we do offer. There aren't many companies in this industry that have £10m worth of stock in a 152,000sq ft warehouse. We're very proud of the investment we made to be able to offer that.