Michael Lammel is the co-founder and joint managing director of German industrial design house Noa Design. He has worked on a variety of new product solutions for some leading KBB brands, including Franke, KWC and Roca. He discusses with Rebecca Nottingham industry design standards and the frustrating barriers to creativity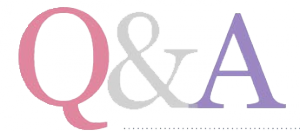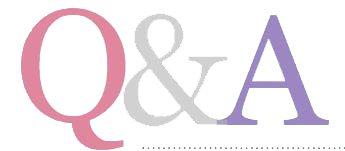 What is the NOA design philosophy?
As a design studio, of course, a big part of what we do is to think about aesthetics and creating desirable, exciting new products. But the basis of our work here is to think about how people use particular spaces and products both now and in the future and then develop solutions to meet those evolving needs. We consider global trends and explore how they affect modern lifestyles and living spaces. Of course, we also take inspiration for our ideas from architecture, technology and materials.
What attracted you to work with brands including Franke, KWC and Roca?
The design of products within kitchen and bathroom spaces is based on a continuous change of lifestyle and that's what is attractive to us. As designers, we have to anticipate change and that involves tracking current trends, identifying future trends and recognising and understanding the emergence of new technology. It's a challenge, but it's what makes working in this sector so exciting.
What key trends are affecting product design in the kitchen and bathroom markets?
What we do for our clients is try to understand the level of influence factors, such as globalisation, urbanisation, cultural changes and technology, will have on domestic living spaces, especially the kitchen and bathroom.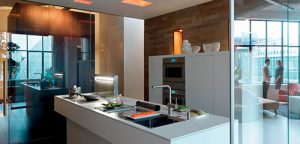 A big part of the work we're doing in these sectors, at the moment, is based around the growing trend for urbanisation; the increase in people living in big towns and cities, which largely affects the size of living spaces. What we're looking at is how people use these spaces and how the use differs depending on different parts of the day or week, which we refer to as modes. Once you understand exactly what they do in those spaces at each different time, you can then design the space, and the products within it, to suit each mode. Take today's kitchen as an example. It's no longer just used for cooking, the space has evolved into an open-plan living area. It needs to look like a kitchen when you're in cooking mode, but when you're in relaxation mode, for example, it shouldn't look like a kitchen at all. The products and surroundings should be slightly abstract in design, so they adapt to each mode.
What is 'good' design?
At Noa, we see good design as the fusion of useful performance and a perfect aesthetic. By perfect aesthetic, we mean that the right proportions, materials and shapes are combined so that, on one side they are consistent and look good and, on the other, they create excitement and emotion. And, importantly, the product also does what it's meant to.
Do you believe you should be able to get 'good design' at every budget level?
Basically speaking, I believe you should get good design in all sectors of the market, but I believe there are discernible differences in product quality at different levels of the market and that's what makes it slightly more complicated. That is because cost/price affects the quality of material used, the technology featured in the product and, therefore, the overall design. However, what's also important here is that a designer should always do the maximum they can with a design, regardless of which level of the market they're working for.
How do you rate the general level of design across the KBB sector?
It's difficult not to be impressed by the new technology we're seeing come through, particularly in the appliance sector. But, in terms of product design in general, in my opinion there is a lot to do. We talked earlier about the need for a more abstract approach to product design for open-plan spaces and, moving forward, we need products that are designed to blend seamlessly into the furniture and space. Take Frames by Franke, for instance. This is one of the first systems that really challenges design and pushes innovation. It covers a variety of functionalities and is designed in a way that these elements fit perfectly in modern, open-plan living spaces. When the products aren't in use, it still fits perfectly and doesn't disturb you. This is a good example of really modern design.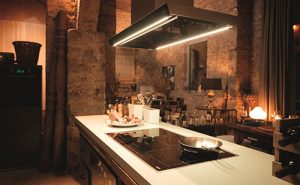 Do you think we're in an interesting time for design in kitchens and bathrooms or have we reached our peak of creativity?
The industry develops too slowly and there is a big gap for innovation. If the industry continues to approach design in the same, traditional way then I agree, we have reached a peak of creativity. But at Noa, for example, we approach design in a new way every time. We take an idea for a new product and try to understand how people will use it and then work out what functions will need to be incorporated in the design to suit those needs, rather than just thinking about aesthetics. If the industry follows this approach, then it will have a completely open future in terms of design, because they're not developing yet another product, they're actually developing a solution to meet a need rather than just designing a new shape. It's basically a never-ending cycle – design never stops and it will never end.
What factors do you think are holding more designers back from pushing the boundaries of design in the KBB industry?
The issue for designers trying to come up with new design solutions is manufacturers and the way they manufacture. They are under so much commercial pressure that the value sometimes gets lost. Design and ideas for new products come from looking at the future and this side of the process develops much quicker than the commercial side of the business, which is restrained by production facilities that aren't necessarily hugely flexible and perhaps can't keep up with trends as quickly as designers would like. A big barrier to a lot of innovation in this industry is a lack of collaboration between specialist manufacturers.
A new design solution may require additional elements that the manufacturer isn't expert in. But where they need to change their thinking is to consider working with partners on projects. Manufacturers have to adapt and recognise that it's not about what they can produce, but instead it's about what people want to buy.
What's your impression about connectivity and 'smart-home' technology? Is this just a gimmick or will it shape the future of design in the kitchen and bathroom?
You can't ignore the fact that connectivity and smart-home technology is coming but, in my opinion, for it to work it has to have meaning. For example, having a hob and a hood that are connected and can automatically react to reflect how the other appliance is working, brings real value to the consumer. Or, technology that enables you to set a range of appliances to work automatically when needed in order to make a whole meal ready at the right time. In my mind, any functions or technological developments should always support a specific need.