'We're outpacing the market quite dramatically'

Since its launch in 2013, online tile retailer Tile Mountain has seen sales soar by 60% to top £7 million in 2015. Amie Filcher talks to the company's managing director and joint founder, Jeremy Harris (pictured), about its rapid rise and his plans for future expansion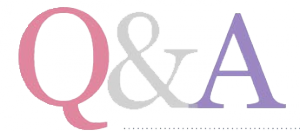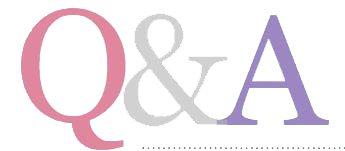 Q: What was the thought process behind creating Tile Mountain?
A: We saw from our previous businesses that consumers were shifting to online. We saw that as an opportunity. And the three things we do here, and try to do well, are price, stock, and good old customer service.
We invested heavily in stock depth, so when a customer wants to order, we can deliver to them the next day. A lot of our competitors will not do that – often they'll wait for the stock to come in.
We're very quick in what we do and it's helped us not only with retail customers, but we have also been picking up contracts as well and dealing with larger projects where stock is often needed very quickly.
Q: So business is booming?
A: Business is very good. We posted our 2015 results recently, sales were up 60%, we're now profitable. We're building a new warehouse in Stoke-on-Trent. That is a £10 million investment and we will employ up to 70 more people over three years. And we're investing because we believe in the business.
What is holding us back is capacity – having enough room to pick, pack orders and send them out. Customers also want choice, lots of choice, and we're quite limited in what we can offer at the moment. Hence why we are investing in this new warehouse.
Q: How is the market faring?
A: Post-Brexit we've noticed no downturn. We are very different from the majority of the tile market. The market is growing a little bit, probably up to five per cent, but our sales are growing much more than that, so we're taking market share from traditional retailers – the bricks-and-mortar people – and probably some of our online competitors.
There wasn't a lot of competition out there online on tiles, it was more concentrated towards bricks-and-mortar. So ourselves and a few others are growing that online side of the market. We are outpacing the market quite dramatically.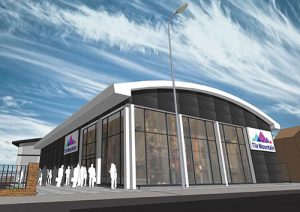 Q: Do you think Brexit will have any future impact on consumer confidence?
A: I think there's a lot of uncertainty about the future, but at the moment, everything is pretty stable. Obviously, we haven't started the Brexit process yet. Consumer confidence is always key in this kind of improvement market, and also housing transactions, so as long as those two remain stable then the market should be fine.
We've actually seen better sales in the weeks after Brexit. I think there was maybe a bit of pent-up demand before, but certainly in the weeks after we saw some very strong sales.
Q: Would you say you will need to increase your prices?
A: We're not seeing that. Obviously, there are currency fluctuations at the moment, which everyone is having to keep an eye on, but in terms of pricing, we are looking to maintain pricing as much as possible. And some of our strongest countries of purchase would be outside Europe.
Spain is a very important country for us and I don't see any change there. We've met with all of our factory owners post-Brexit and all are very confident about the future. So, not at the moment, no.
Q: Do you attribute your growth and success to being an online only retailer?
A: Online in this country has been a fast-growing area of retail, whether it's bathrooms, TVs or sofas. The consumer is very much used to buying products online, but the difficult thing with tiles is they can be quite heavy and difficult to handle. So, the convenience for the customer is not having to go out to a shop and load up their car. They can get the tiles delivered to their door.
We are pretty aggressive on price. If people are looking online, it's often a price-driven decision. And at the end of the day, we're buying from similar sources to everyone else. What we're doing here is not having extensive overheads.
Q: Where are you buying from?
A: From all around the world. From the Far East, Middle East, Europe, the UK as well. And, like any tile retailer, what you find with tiles is that different parts of the world have different specialities.
Q: What is the company strategy in the UK?
A: Very simply, we need to tell more people about Tile Mountain. Next year, when we have our new warehouse and new ranges, we'll be able to go out and shout a lot more aggressively to the market than we do now. The majority of customers in this country have probably still never heard of Tile Mountain.
Q: Online-only retailers are a growing trend. Why do you think this is?
A: I think it was definitely an underdeveloped market [tiles]. Historically, products would have almost always been sold in bricks-and-mortar stores. Where we saw the opportunity was where online sales in this country were growing, particularly in other product sectors, we saw the same could happen in tiles.
Q: There has been a lot of criticism in the industry of online-only retailers based in Asia who are selling discounted products to the UK. What are your views on this?
A: We're certainly UK-based for sure. It helps in terms of distribution and getting things to people quickly.
It's difficult for me to comment on the overseas people, but I think it's important to have a UK presence and a UK office. And it's interesting, because a lot of these online bathroom companies are all UK-based and have done well.
We all have costs, whether we're bricks-and-mortar or online – they're just differently weighted. We spend a lot of money on marketing and distribution.
I think as long as you do it well in the UK, and offer the service and the back-up, you shouldn't have any problem with overseas competition.