New beginnings

November marks a year since American firm Middleby acquired historic British company Aga Rangemaster. Rebecca Nottingham speaks to Najib Maalouf, managing director Middleby Corporation in Europe, and Aga Rangemaster head of sales and marketing, Mark Davison (pictured left), about the integration of the business and Middleby's plans to expand the brand's appeal globally
American commercial food prep and food service firm Middleby Corporation first hit industry headlines when the company revealed its intentions to acquire the historic Aga Rangemaster Group and its quintessentially British portfolio of brands.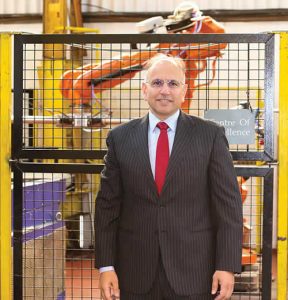 Despite being ranked among one of Fortune magazine's fastest-growing companies in 2014, as a relatively new player in the domestic appliance arena, Middleby's interest in the UK-based manufacturer initially sparked surprise among some experts.
However, at the time, Middleby made it clear that the acquisition was in line with its strategy to extend its global reach in the premium appliances segment and said that Aga's brands, including Aga, Rangemaster, La Cornue, Mercury and Falcon, would complement its own portfolio.
After seeing off stiff competition from appliance giant Whirlpool, Middleby closed the deal in November 2015, acquiring the Aga Rangemaster Group for £130 million.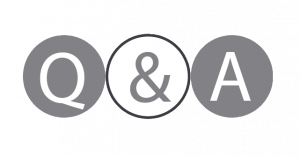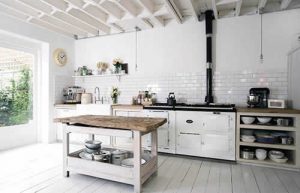 Q: November marks a year since the purchase of Aga Rangemaster by the Middleby Corporation for £130m. How has the integration of the businesses gone?
Najib Maalouf: As you can imagine, it's been a year of discovery, change and assimilation of the Aga Rangemaster Group into the Middleby Corporation. The plan was always to transform the Aga Rangemaster business and the process is working. As a global business, Middleby naturally has very high expectations of its acquisitions, but we strongly believe in these brands. We're in this for the long-term and that strategy involves investing in, and growing and nurturing, existing talent and managing the business in a more efficient way. The Aga Rangemaster team has delivered and I'm pleased to say the brands are performing well under Middleby. It's a new chapter for Aga Rangemaster and it's an exciting time for us all. We're very pleased with how this journey is going so far.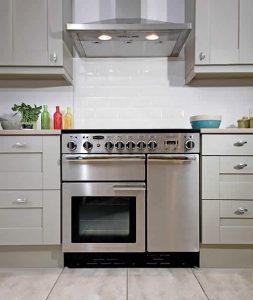 Mark Davison: It's gone very well. Obviously, under Middleby, we have had to develop new approaches, new plans and new strategies for all of the brands [Aga, Rangemaster, Mercury, Falcon, Leisure] because, as a group, we had to perform better than we had been prior to the acquisition last year. As part of the integration, we had some significant restructuring to do, which is never easy, but we completed that across the first quarter of the year and started to implement the new approach. So far we are delivering the right results.
Q: What were the significant structural changes to the business?
MD: The changes were to simplify the business and remove unnecessary cost and complexity. Clearly, we were a little bit heavy in some areas, not just from a cost point of view, and that was slowing the company down in terms of how quickly we could make decisions and respond to changes.
Q: Why was the Aga Rangemaster business underperforming, prior to the Middleby acquisition?
MD: I think part of the issue was that our focus was wrong in certain areas of the business and we were spending too much money on those. Perhaps we were also guilty of being too focused on driving sales at the expense of margin – underpricing some of our products and devaluing the brand in some areas. As part of the acquisition process, we've addressed these issues and we are seeing some promising progress.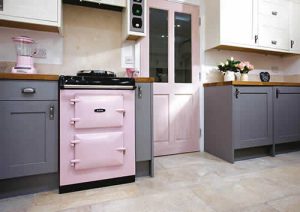 Q: Considering that the business was underperforming at the time of the acquisition, was it the company's strong British heritage that appealed to a global powerhouse like Middleby?
NM: It wasn't that Middleby was after an iconic British brand as such, the brand came on to the market and the two decided to tango. Middleby recognises the power of brands and is always after acquiring strong brands and that's why it targeted Aga Rangemaster. It was always our aim to take these iconic brands global and make them successful in the UK and overseas through innovation and more disciplined management. And that is what's happening. The world is our market, it's no longer just the British Isles.
MD: The history and the heritage of the brand are important and will get you so far, but the product has to be able to perform and it has to be what consumers want. If we stick to our plan and invest in producing products that suit more international markets, in addition to the strong 'Made in Britain' message that we have behind us, then we should definitely be more successful.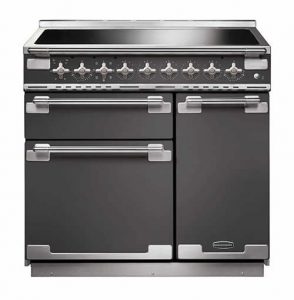 Q: Isn't the US market ripe for this kind of traditionally British brand though?
MD: We believe the North American market has a lot of potential for us. Prior to the acquisition, Aga and Rangemaster products were distributed in the US, but if you look at the size of the US market and you look at the size of our business, there is clearly huge potential for us there. However, in order to do that, we need more products – products that are engineered and designed specifically for the US market. Obviously, now we can tap into the distribution and support network we have with Middleby, we're in a great position to achieve that goal.
Q: Where do all of the Aga Rangemaster brands fit in with Middleby's existing cooking brands like Viking? Aren't a lot of them competing against each other in the market?
NM: No, not at all, we believe that there is a very strong distinction between all of the brands. Take an Aga cooker – they are a cast-iron based product, very distinctive and, therefore, an acquired taste – as an example, and put it next to a Viking cooker. They may be in the same price range but, they're like night and day, they are very different propositions.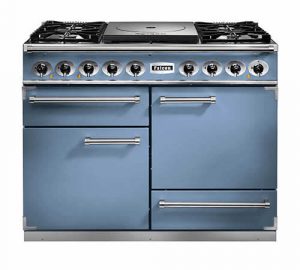 Q: Are we likely to see any integration or rationalisation across any of the brands and product ranges?
NM: There are opportunities for all of our brands to benefit from competencies from both organisations and we will assimilate and integrate very quickly. In fact, that should give us a real edge across our product portfolio. We are very keen, for example, to consider integrating technologies and functions from Middleby's professional brands into the domestic ones, and vice versa. We will leverage our purchasing power, our marketing and distribution but, at the end of the day, we are very happy to have such distinctions and we are not about to amalgamate the brands into one. That is absolutely not the story here. We want each individual brand to grow in the UK and overseas.
MD: As Najib said, we want to develop new features for existing products, we want to develop new products and bring in more meaningful innovation at a quicker pace, across the entire brand portfolio. There has been a lot of activity on built-in cooking products across the market, but the same can't be said for range cooking. Over the past few years, it's been mainly about new sizes and colours and we need to fix that. We're also looking to make improvements where brands aren't really supported. For example, Mercury and Falcon are standalone brands, but we are currently evaluating whether that's the best approach or whether we can achieve better results and generate more awareness of the brands in the marketplace if we pull them under the Aga or Rangemaster brand umbrellas. But apart from that, we're not changing anything about the brands or how we operate them.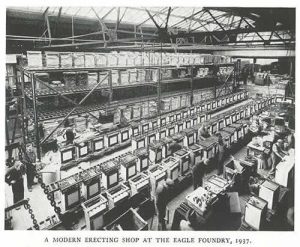 Q: Does Middleby have any plans to move production of Aga Rangemaster products, if the brands do succeed in overseas markets?
NM: I want to make it clear that we do not want to make any drastic changes to the brands or where they're produced. Moving production of the Aga Rangemaster brands is not, and never will be, in our plans. Even if, or should I say when, the brands are more successful in international markets, there are no plans to take production outside of the UK. Since the EU referendum, and fluctuation of the pound against the euro and the dollar, of course it's actually become more advantageous to produce in the UK.
Q: How's the global/UK appliance market faring? What about range cooking? Isn't it all about built-in at the moment?
MD: I'd say the European appliance market, and consumer confidence, are fairly subdued in many markets. If you look at the UK market, specifically, there has been good growth in the built-in sector over the past couple of years, driven by a number of factors. Until recently, the range cooking market has been pretty flat, but now we've started to see some growth in the category again. The US market is pretty strong and is showing good growth.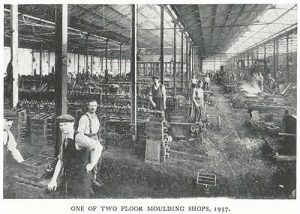 There's significant growth potential for us as a brand in the US but, even when you look at Europe, with what we're planning to do with our brands, we could double our business because range cooking, as a percentage of the total market, is still relatively small. We think that built-in is still important, that's why we've just launched a new Rangemaster collection.
Q: Do you think Rangemaster might struggle in the built-in sector considering it's known as a range cooking specialist?
MD: Rangemaster is a brand that's obviously associated with range cooking, but it is a known and trusted brand in its own right and that counts for a lot. We certainly aren't expecting to be market leaders in the built-in sector, but when you look at the size of the category, we think we can carve out a significant share of it. We're ambitious, but realistic at the same time, so we know we won't be on the same scale as some of the big guys in built-in.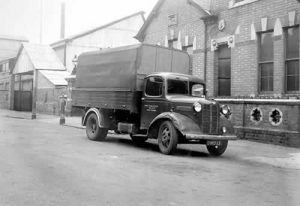 Q: What are your short-term and long-term objectives for the brands?
NM: Our short- and long-term aims and objectives have always been to grow each brand and make them more successful, both here in the UK and overseas. We want to unleash the talent there is in this company and to make it achieve well beyond what it has managed to achieve up until now. If we do that, it means that we've done a good job.