Stephen Greenhalgh, managing director of Lancashire-based furniture supplier JJO, tells Tim Wallace how short lead times, shrewd investments and a burgeoning bathroom business are boosting its fortunes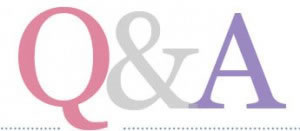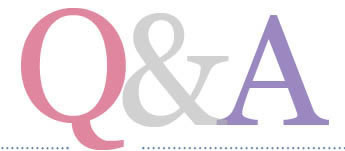 THE BUSINESS 
Q: What shape is JJO in as we head towards the new year?
A: We came through the recession better than most. We reached our lowest point in 2012 when we did just over £35 million, which wasn't really a huge drop. In 2008 we were doing about £41m. We're now looking at about £44m. The independent retail market fared pretty well through the recession. You had MFI and Moben going and we'd expanded into bathrooms which is 20% of our turnover now. We had our best ever September and we're hopeful of an increase of about 10% on what we did last year, which will be a record year.
Q: Are you content with that or looking for further growth?

A: We're always looking for more growth and our stand at kbb Birmingham will be bathroom dominated. We've just done our third move so we've outgrown two premises and are moving into a third. We're really only scratching the surface.
Q: Who are your main British competitors?
A: Moores has bought the Four Seasons brand but it hasn't made much of an impression in the marketplace. Our major competitors are Omega and Symphony. Symphony does £150m turnover but they've got a division which focuses on private development and social housing. We don't do that, all our business is really direct to the independent retailer. We'd like to get people up here and make them realise we haven't got flat caps and whippets.
Q: What do you see as the main challenges for JJO and the wider market?
A: There have been a lot of casualties since 2008, particularly those who focused on mid-size developers. I can see there perhaps being capacity issues. That would be great because it would force prices up! Last year was interesting because, when turnover is stagnant, management is focused on reducing costs to get the same volume for less money. But all of a sudden last year we were 12-15% up so you've got to move from the 'batten down the hatches' mentality to 'get it out the door'. So during 2014 we introduced a night shift to give us three shifts. We also put in a spraying machine, but the main thing was the new 150,000sq ft property. We moved bathrooms in early this year and bedrooms last year. We've addressed the packing bottle-necks. We've got the infrastructure for £60m turnover without really having any capacity issues.
Q: What are the popular trends at the moment?
A: We were at [Italian components show] Sicam and noticed the door on every stand was a matt painted shaker in various greys. We've had that door as a paint effect vinyl wrap and it's our most popular vinyl door at the moment. We sell a lot more gloss than matt but gloss has peaked and matt is in the ascendency. In 12 months time matt will be a much greater part of our sales mix. Clearly the j-pull handle has also had a huge impact and will continue to, either in matt or potentially melamine or wood grains.
Q: What do you make of the arguments we've covered recently between British and German kitchen suppliers?
A: Are the German brands vastly different to a quality UK manufacturer – ourselves or Omega? Probably not. The equipment and the products they're making are no different to ours. The machinery is the same. Clearly the Volkswagen and Neff debacles have shown us that German quality and organisational skill aren't what we thought they were. This notion of German infallibility has been proved not to be the case.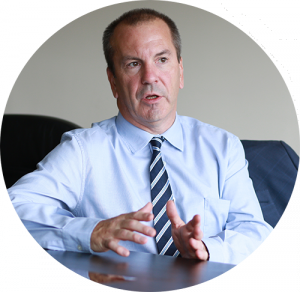 Q: How do you view the BSH fiasco?
A: I've talked to retailers who spend good money with us and they still admire the product for its design and reliability but they can't get it. That's not acceptable. So they've now introduced AEG. The danger for AEG was to try to take too much business and upset their existing customers but it seems that hasn't happened.
There was an outbreak of giggling and a little bit of booing at the KBSA Awards [where Neff won best supplier]. It undermines the credibility of the organisation. Announcing the 2014 awards in September 2015 isn't great is it? I'm really surprised that there haven't been more retail casualties. A lot of consumers will be holding up payments, they only need the slightest excuse. It's been extremely poorly handled in terms of communication. The claim that it was all down to market demand, I don't think anybody bought that. A corporation like that, known for its professionalism, really should have attempted to foresee the problem. But I understand the supply issues have alleviated quite a lot. It's now microwaves that are having the problems.
Q: What's your longer-term strategy?
A: We rely on retail partnerships. You arrive at a point where you've got saturation but we're a long way from that. We'll continue to invest and push the business forward. We've just had a new saw installed at £500,000. It increases capacity and efficiency and we're constantly looking at ways to do that.
RETAIL
Q: How are your retailers describing business?
A: It's patchy. You get retailers complaining but others are booked up for 8-10 weeks. There isn't any geographical pattern, but the number of positive retailers as apposed to negative is probably three to one.
Q: What are the benefits to retailers of stocking a British brand like JJO?
A: We deliver at least 95% of kitchens complete first time. We're above that at the moment. We see that short lead time being increasingly deployed. We typically only hold a week's worth of orders in terms of sales volume. Every year I send an email out to my ASMs in late October reminding them to speak to any retailers selling German kitchens on their patch. Tell them anybody who wants a kitchen fitting before Christmas has missed German last orders but they've still got a month with JJO. We usually get a decent chunk of kitchens coming in which the retailers wouldn't have sold if they'd used their primary supplier.
Q: What kind of retailer do you enjoy dealing with?
A: Someone fairly entrepreneurial. They might run two studios but it's rare that they operate from more than two. They'll have a great customer service ethos. They'll want to ensure they're getting their business through recommends. We see that time and time again. We have people who have a good reputation locally. What we've learned from retailers is we've got to offer the latest trends.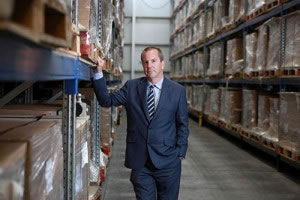 Q: Where do you see retailers making the biggest mistakes?
A: Where you've got a salesman or a fitter who suddenly opens up their own showroom. They don't look at the money at the back end. It's all about cash flow. You would think with no real stock commitment, they shouldn't have a debtor issue. They're getting money in before they've sold things, so managed properly there shouldn't be a huge working capital requirement, but the greatest situation we see retailers struggling with is the cash flow scenario. They either spend it before they've got it, and they're driving the business forward based on their deposits, or they're not making enough margin. A lot of the time they'll price match to somewhere and not engineer some cost out of the sale. We see people bringing Howdens and Wren plans in and I know that's replicated across the country. They'll produce a design that's got cost engineered out of it and we provide the retailer with the weapons to do that. The retailer has got to be wise to ways to produce the same look in a kitchen but produce it for less money and still make a good margin.
Q: What are retailers looking for from you?
A: The right quality products and the right fashion products. We tick the majority of the boxes. We've got to be price competitive and we were pretty much among the first people to do away with the distribution link. It made us more competitive. The margin that previously went to a distributor, some went to the end user and some went to the retailer. The third part of our commercial offer is the short lead time. We deliver a full kitchen in under 48 hours, that's distribution level service. We understand how damaging it is for retailers not to be able to complete jobs.
Q: Are you identifying any new challenges for independent stores?
A: You've got to admire the levels of investment Wren are putting in. They're a manufacturer and a retailer so I see them as an emerging threat and I do get that from our retailers.
But the dangerous thing with Wren is they've adopted the old MFI pricing model, the 80% off. It amazes me that people still fall for it. As a business, we respond to our retailers. They want to own brand our product. Our main brochure doesn't really feature JJO. It's called the Book of Kitchens. Retailers use our brand as their brand. They'll be local heroes with a good reputation. It's that localism and personal contact that's important.
Q: How many dealers do you have?
A: We deal with probably 1,500 retailers in any one month. There's one in most towns. We have certain spots where we would like to see greater coverage, South London for example. It just seems to me there's a different mentality south of the river.
Q: Who's your biggest customer and why?
A: Betta Living, we do some OEM stuff for them. They're doing really well. They're really the last sales driven kitchen organisation still standing, but customer care is at the heart of their offer. I know the chairman, Noel Dean, really well and one thing he does is look at the review sites and ensures there are no negative comments about their service. He's aware people will Google him. If he sees a bad review his installation team's balls are on the line. Beyond that we've no business that's more than 1% of our turnover. That's a deliberate thing. We've got a lot of people doing £50,000 a month with us, four or five kitchens a week.