With considerable uncertainty over what will happen post-Brexit, even the consumer credit industry, which is firmly contained within the borders of the UK, is not immune to speculation. Peter Nicholson (pictured), a partner at Consumer Credit Solutions LLP, considers the likely impact for retailers
If you currently offer finance to customers, you may be wondering what impact Brexit is going to have on any existing agreements you have with your lenders. While it is true that many banks have seen dips in share prices, the message from the biggest and most important lenders is clear – it's business as usual.
Barclays Group chief executive Jes Staley has stated his commitment to keeping the bank "anchored in the UK". He added that Barclays is prepared for any short-term volatility in the market, and is confident that the current strategy will deliver a well-balanced and successful business that generates long-term sustainable returns.
If you are looking to offer, or currently offer, finance, what matters most is having a lending partner with a clear track record of longevity, stability and lending experience in the home improvement sector, as well as proven support for retailers even when the market is uncertain.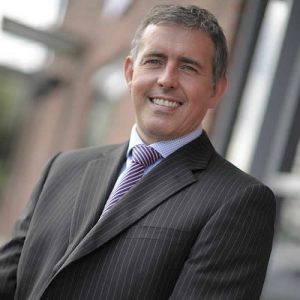 Many are worried about possible changes to consumer credit laws. So let's be clear – the Consumer Credit Act is UK law. And while it's true much of the recent legislation that supports consumer credit, such as consumer rights and data protection, has come from the EU, these rules are part of UK law too, and it would require Parliament to overturn them.
Rules
So what does all this mean for the consumer credit sector? It basically means that legislative changes are very unlikely in the short to medium term, and retailers will continue to be bound by the rules around offering credit.
This is good news for the industry, which is still getting used to being regulated by the Financial Conduct Authority since it took over responsibility for consumer credit in April 2014.
The FCA's influence has been largely positive, and the past two years have seen a general shift away from high-cost, commission-led finance to promotional credit products such as interest-free and Buy Now Pay Later, which are better for customers and retailers alike.
The trade press has speculated on whether sales would slow following a decision to leave the EU, and interviews with KBB retailers have highlighted mixed feelings on whether Brexit will ultimately be good for business.
The UK is a nation of home buyers and home investors and they will continue to want to improve their homes. It's important to stress that we have not seen any slowdown so far. Finance sales for our kitchen and bathroom retailers are up in the first half of 2016 compared with 2015, but the next quarter's figures will be of interest. Even if there is a downturn, and it's not looking like there is at the moment, then we know retailers with competitive, well-targeted finance options will outperform the market.
The KBB sector is extremely competitive, with increasing pressure from 'DIY' companies and online retailers. The more sales tools businesses have available to call on, the better. Research highlights why companies that adopt credit strategies see their market share grow.
In a recent survey by Hitachi Capital Consumer Finance, 83% of consumers said that finance heavily influences their decision to purchase. The research also found that 53% of customers increase the amount they spend when purchasing on finance.
Our own consumer research, conducted by Opinium & Rigby, found 53% of people said interest-free finance would make them more likely to make a purchase if they were planning a home improvement project, while 45% said By Now Pay Later would encourage them to buy. Significantly, 80% of consumers said having a well-known and respected financial institution providing that finance was important or very important.
So when planning a credit strategy, it's vital to have a tried-and-trusted lender, with longevity in the market. A good solid credit offering attracts customers who otherwise wouldn't have come through the showroom door. Finance customers are also more likely to make a faster buying decision, spend more money, and make fewer cancellations.
A well-targeted finance offering can enable a business to differentiate itself from the competition. There is an assumption, by many in the KBB sector, that finance is only for the 'low end' of the market, however very few of our retailers operate on price, and many offer bespoke, handcrafted products. It's a mistake to assume a customer who is reasonably well off is not interested in finance – Aston Martin currently offers 5.9% APR on new car purchases.
Customers are savvy – Buy Now Pay Later and interest-free allows them to leave their money in the bank, it also allows them to bring buying decisions forward should they wish to delay releasing funds from an ISA, pension or bond. We also know that some high-end customers choose to buy on credit because of the protection it gives them under the Consumer Credit Act.
Finance is also a marketing message that's effective all year round, and can differentiate a business from its competition. In an industry fond of offering double-digit discounts two or three times a year, it's worth noting that subsidies can have considerably less impact on profit margins than sale prices. A well-structured credit strategy that's worked into pricing models, can have a considerable contribution to business growth and profit.
The headlines around Brexit are likely to continue for some time, but the KBB sector can remain strong with the help of a well-structured and targeted finance offer from an experienced, recognised lender.