Damian Hannah is an award-winning, international kitchen designer and co-owner of the German Kitchens showroom in Wellington, New Zealand. Rebecca Nottingham talks to him about the kitchen industry and design on a global scale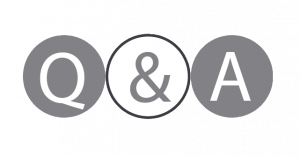 Q: As a kitchen designer in New Zealand, why specialise in German brands?
I design for people all around the world, so I need a product that will suit different cultures, climates, styles and personal requirements. The Germans have been leading the way in kitchen design for 125 years and have some of the oldest kitchen companies. Also, German manufacturing techniques are second to none.
German products have a very good reputation among consumers for being very reliable and well made. I'm Italian and I love Italian design but, for me, the Germans make things better than anyone else and that gives me confidence to design and sell a kitchen, because I know that it will last.
Q: How have you won design jobs around the world?
The challenge of appealing to such a varied market is to know how and when to change. Before the internet and social media, retailers and designers were governed by their local market, but now the world is your audience. I've invested heavily in our website and have spent a lot of time and effort building our profile on social media – and it's paying dividends.
I've also entered a lot of international awards and stuck to a certain style of design, which has helped attract a particular clientèle. If you want to go down that route, you have to invest in building a good database of images. I always take photos of my work and I think that's where a lot of dealers fall down – work you've already done is your biggest asset.
Q: Why do kitchen designs differ so much around the world?
I've been designing kitchens for years and I've never once designed two kitchens exactly the same. I've designed a kitchen for an Italian person living in New Zealand and one for an Italian in Italy.
Each kitchen was completely different because they had different lifestyles, different houses, different needs. You're designing for the person. They talk about bespoke kitchens being individually handcrafted, but I disagree. Every single kitchen you design is bespoke, because you specifically design it for that client.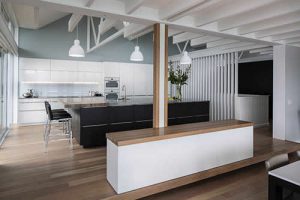 Q: What do you think the KBB industry is missing design-wise?
Segregation in each design area would be easier for the end consumer to understand. At the moment, because so many people dabble in a number of areas, you have customers going to architects for kitchens, kitchen designers for bathrooms and interior designers for wardrobes.
Clearly defining what we are best at, and concentrating on where our strengths lie, will give us all more direction and allow consumers to select genuine specialists. Expanding into areas where we're not experienced and trying to be jacks-of-all-trades does no one any favours.
Q: Would kitchen design benefit from designers and manufacturers interacting more closely?
I don't believe this happens enough. The problem is that designers from different parts of the world have different opinions and this causes varying requests for the same product. In a commercial environment, the majority normally win.
I'm fortunate to work with German manufacturers who do sit down with designers and discuss what they need, and what is missing from their range. A good manufacturer, who wants to change and grow with you, will do this.
Q: What's your view of appliance design?
I'm very excited with the developments and designs happening within the kitchen appliance market. Computers, phones, lighting and even cars have all developed exponentially over the past decade, whereas the kitchen appliance sector has not improved as fast.
We are only now just seeing improved designs, different finishes, aesthetically pleasing elements and uniformity with the cabinetry being introduced.
We are now seeing the introduction, and use, of cameras in refrigeration and with the connectivity with our kitchen appliances to our phones and home systems.
I believe that, over the next few years we will see even more advances.
Q: Do you disagree that form should follow function in kitchen design?
I've been a big advocate of this since I started in the industry, telling all who would listen that form will always follow function. Kitchens are for cooking in. If your kitchen is designed right, then you will love cooking and will do it more frequently. If your kitchen is not designed right, then cooking will become a chore and drive you to become disinterested.
I will sacrifice form for function every time. If you can design the most functional cooking space and make it aesthetically pleasing along the way, then you're worth your grain of salt.
Q: How 'professional' would you rate kitchen showrooms and the kitchen industry as a whole in New Zealand?
Around 30 years ago, people in New Zealand thought they had to go to an architect to get a well-designed kitchen. Architects and interior designers dabbled in kitchen design, but there wasn't really anything in between. But, we've been very proactive in turning kitchen design into a well-respected profession and a dedicated industry by learning about qualifications and training from American-based association the NKBA.
We set up NKBA NZ and, recognising that there is a whole field of education and employment opportunities in kitchen design, the education authority introduced a diploma in kitchen design to the education mainframe, so school leavers can actually choose kitchen design as a profession.
In New Zealand, people now have the same respect for kitchen designers as they do other professionals, like architects. Whereas, despite there being some training courses and qualifications, I think it's still the opposite in the UK.