With the CMA still watching the KBB industry closely, is there any way brands can protect themselves against discounters who would devalue them? Stephen Sidkin, commercial law partner at Fox Williams LLP, suggests how to legally implement a selective distribution policy
Many brands are already operating selective distribution agreements, whereby the brand owner agrees to supply its products only to approved retailers that meet specified minimum criteria.
In return, the retailers agree to supply the brand's products only to consumers, or to other retailers within the approved distribution network.
Brand owners should be aware, however, that selective distribution systems are regulated by EU competition law. This is because restrictive criteria on where or how products can be sold – as under a selective distribution agreement – are, in essence, anticompetitive.
The bathroom industry is, of course, only too well aware of this after the Competition & Markets Authority (CMA) imposed fines totalling more than £3 million on bathroom fittings supplier Ultra Finishing and commercial refrigeration specialist ITW for engaging in resale price maintenance. With the CMA's current focus on the KBB industry, care should be taken when establishing any selective distribution system.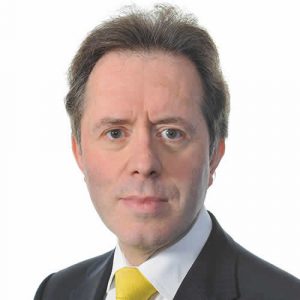 However, agreements that would otherwise infringe competition law are exempted from being found to be anticompetitive where certain criteria are satisfied.
In order to avoid competition law concerns, these are as follows:
The nature of the brand's products must mean that a selective distribution system is a legitimate requirement in order to ensure that the products are properly distributed.
For example, retailers may need to have specific expertise, trained staff, or suitable premises, to ensure the proper use of the products. This is why selective distribution systems are most often implemented by suppliers of luxury brands, hi-tech products, and those products that require expert customisation.
Retailers must be selected solely on the basis of non-discriminatory, qualitative criteria that are applied consistently to all retailers.
The selection criteria must not go beyond what is necessary and must not be excessive.
In practice, in order to set up a selective distribution system, brand owners will need to spend some time establishing objective, qualitative selection criteria linked to the particular products in question. Too wide and too many retailers will meet the criteria and therefore be admitted to the system. Too narrow, and membership of the selective distribution system will be too slim and the brand owner won't necessarily get the desired exposure for its products.
Once established, the selection criteria, and any conditions imposed on retailers that are members of the selective distribution system, must be laid down uniformly in respect of all potential and actual members and must not be applied in a discriminatory manner. Any refusal by the brand owner to approve retailers that meet the qualitative criteria would be considered unlawful.
Admission to the selective distribution system must be applied objectively and without discrimination. For example, it would not be open for a brand owner to decide that, because it already had sufficient representation in a particular town, it would refuse to admit another local retailer to the selective distribution system if that retailer satisfied the criteria.
Given the nature of the system, it is very important to have a written selective distribution agreement in place with each retailer. This will enable the brand to monitor the retailer's performance by reference to provisions set out in the agreement, and to impose clear obligations in respect of the way in which the brand is portrayed, and the way in which the products are sold.
It's clear that selective distribution can be the way forward for brands. However, whether or not such a system is appropriate will depend on various factors, including the brand owner's strategy to get products on to the market and the nature of the product itself.