Chris Hazelhurst (pictured), commercial director at TKC, reflects on the demise of Betta Living, what lessons can be learnt, and how it is a warning to keep a close eye on business and not put all your eggs in one basket
Betta Living's situation and the position that their employees and customers find themselves in is truly sad. Unfortunately, this isn't uncommon in our industry and it does seem to happen regularly around the festive period, when most people incur more expense than usual and stress levels are already high.
Betta Living was a customer of TKC, they were local to us and their business was growing steadily. We traded with them for over 10 years and I'd like to think that we both did a good job for each other as both businesses grew. We didn't have any indication that they were struggling for sales, so one can only assume that it was a cost issue, either in terms of property or managing installations, which is no easy task.
The situation with Betta Living has reminded us at TKC about the need to manage our business closely at all times. We have launched 19 doors recently and I want to know how each one is performing, not just the top-line number.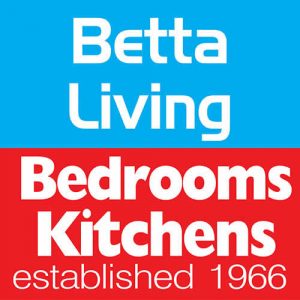 Many of us in the industry source products from Europe, and in some cases the Far East, with business forecasts based on exchange rates that are now fluctuating and uncertain. There's currently a lot of speculation around price increases and, while nobody likes them, managing business properly requires us to make the appropriate decision about when they become a reality and by what percentage.
We're acutely aware of our trading position at TKC and our focus has been heightened by the political landscape changing more than ever this year.
Betta Living is also a reminder about the importance of spreading your customer base and ensuring that you're not left with one big egg in your basket. We achieve this at TKC and ensure that no single customer accounts for a worrying percentage of our business, but it's an easy trap to fall into. If your biggest customer changes supplier or pulls out of the KBB sector, can your business survive?
I'm sure some of the staff at Betta Living will know the reasons for its current predicament. If they do resurrect it in another form, then I really hope that lessons have been learnt. Everyone deserves a second chance, whether in business or personally, and that can mean re-employing staff or the chance for suppliers to recover some losses. You can only hope that consumers are protected through their payment choice or insurance.
For all the interest and revenue that multiples create in the KBB sector, it's obvious that the independent retailer has a huge part to play. They can excel in personal service, product knowledge and reputation, which are highly attractive to the consumer.
I wish the team at Betta Living and their suppliers the best of luck at a difficult time. At TKC, we'll continue to look inward and outward to prolong our continued success.