'It's the start of a new era in bathroom design'

Playful prints, pops of colour, textures and matt finishes are just some of the exciting new trends set to create a buzz in the bathroom industry this year. Hosted by bathroom retailer CP Hart, at its flagship showroom in London, a panel of leading specialists and designers discuss the future of design and how trends are merging to create a new living space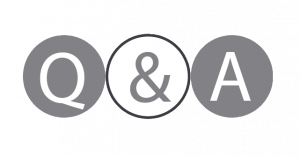 Q: Has the bathroom industry reached its peak of creativity?
Frieda Gormley: No way!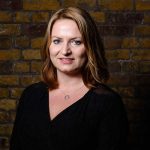 Rachel Martin: Absolutely not. We've only just started again. I've been at CP Hart for 20 years, so I've seen a lot of changes and for me this is just the beginning of a new era in bathroom design. I feel like bathrooms are the new kitchens in terms of where design is going, because of all the developments and innovations coming through. All the colours and finishes, patterns and textures we've seen launch in the past 12 months have set a precedent. I think it's the most exciting time to be in the bathroom industry.
Q: What's driving this excitement? Is it this growing influence from the interior design sector?
FG: Through the development of social media platforms such as Instagram, Pinterest and Houzz, there's a new generation of consumer that's so engaged with interiors and have a real appetite for design. The message out there is that there are no hard-and-fast rules now. People can be their own interior designers. We're [House of Hackney] all about demystifying the process and opening it up, which gives people confidence to be even more creative. I feel like we are just starting this exciting, new phase in bathrooms and interiors.
Q: What are the big bathroom design trends we can expect to see this year?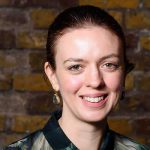 FG: With the world the way it is at the moment, instead of clinical finishes that we're so used to seeing in the bathroom, people are looking for something brighter, more exciting with a hint of nostalgia that makes them think of the good times.
Nigel Palmer: Bathroom design has never been so exciting – there's never been more choice and innovation. We've [CP Hart] identified four key trends – bathrooms as a living space, industrial style, Scandi/Nordic influences and wellness – that we predict will strongly influence bathroom design moving forward.  We've come up with the phrase 'urban jungle', which we feel sums up this multiplicity of trends that are current at the moment.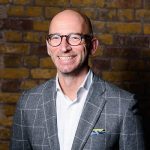 Christian Sieger: The value of space in the bathroom is still a huge consideration in design and trends. Bathrooms are getting smaller, that's a fact. But why shouldn't people with small bathrooms have access to good design and innovation? I think we'll definitely see more solutions for small spaces coming through this year.
FG: As an interior design specialist, the concept of the bathroom has always been interesting to us [House of Hackney] and that's why we partnered with CP Hart to create two new room-set designs. We've been really inspired by many of our customers who have transformed their bathrooms from a white, clinical space into a room full of colour, incorporating wallpaper, painted baths, prints and textiles. There's a really interesting new mood emerging across all interiors this year, which will be about cheering people up and, mark my words, we're going to see yellow making a big comeback. We'll also see a revival of English florals coming through – a new take on chintz, but made for now. As a brand, we're hugely about bringing the outdoors inside and what better room to do that in than the bathroom – which should be the most relaxing room in the home. There is a definite trend coming through in design where people are looking to connect more with nature, so we're seeing this real trend in indoor plants and foliage-based prints.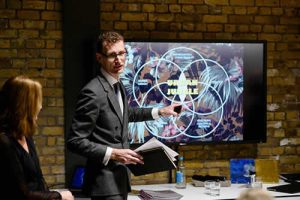 RM: This idea of bringing in aspects of interiors, like patterned wallpaper and textiles, really brings products to life. Our collaboration with House of Hackney has also unified some of the trends, finishes and colours that we've also seen coming through into the bathroom. This partnership is really exciting for
us, as it allows us to accumulate all these finishes and colours and be really bold and brave about them. We started to see colour coming through in furniture five years ago and now it's coming through in brassware and ceramics.
Q: Coloured sanitaryware obviously isn't new, but the trend's never really stuck before. Is this its year?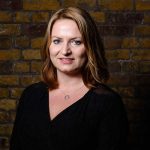 RM: I think it is, personally. It's how you put the look together so that it doesn't date and the client doesn't get fed up with it. It has to be classic and not look too lary, so we'll see colour coming through, but set against different materials, like marble and brass, to give it that muted, classic feel.
Q: Will the role of the bathroom retailer increasingly overlap into interior design and architecture?
RM: I think it already has to an extent, to be honest with you, in terms of what we've seen at the trade shows. Bold prints and wallpapers are going to be a prominent force in surfaces in bathroom interiors moving forward. It's taking what you used to see in classic hotels and stately homes and bringing that to life again in a more modern way. I think people are looking to brighten up their homes and bring in colour and I think textures and wallpapers will be a big part of that. But it's also influencing what's happening in bathroom products and, as Nigel said earlier, it's tied in a lot of trends (back to the urban jungle phrase) that we've seen at trade fairs. Bathroom interior design isn't just about individual products anymore, it's about what surrounds it and what brings it together – and I think wallpaper does that beautifully.
Q: Do we think there's a real feeling in the bathroom now that people want more self-expression and more individuality?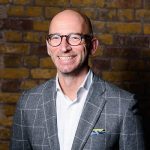 CS: For sure. No one looks the same. Everybody tries to look different, so why shouldn't we look for an individual solution for our bathroom? The time is right to explore different looks in the bathroom. Personally, I don't see why the bathroom shouldn't be made into a true living space. I said in an interview the other day that I would be daring enough to put a dining table in my bathroom and invite my friends to have dinner there. Why not? Why can't we challenge ourselves and make that room part of our living space? Hang art in there, bring nature in and make it as fun and enjoyable to use as possible.
RM: That's always been important, but one of the key things is that manufacturers have made customisation more accessible, which makes it easier for designers to inject more personality and individuality. There are so many different finishes available in furniture and brassware collections these days, the combinations are almost endless – and you can create a completely different look every time. It's a fun time to be involved in bathroom design.
Q: What will be the most resilient colours, finishes and materials in bathroom design this year?
FG: Luxury materials like marble are becoming the norm. As a brand, we're also seeing a huge brass revival. We also love coppers and rose golds – any of the warmer finishes. None of these are new, but what we're seeing is older, traditional materials and finishes, but with a fresh and modern style.
RM: In terms of colour, muted browns, pinks, greens and  blues are going to be big. As Frieda says, marble is becoming extremely popular in bathroom design, not just in terms of cladding, but as a feature on brassware and furniture. In terms of the more everyday, it'll be concrete and pressed porcelain with a concrete look. Dark wood finishes are also coming back and I think that will stay on-trend for a while. Matt brasses, matt silvers and matt platinums will also be long-term finishes.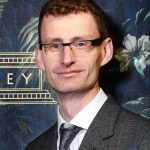 NP: That's something we've seen change quite dramatically at CP Hart, people being more adventurous with brassware. Around 30% of the brassware we sell is in alternative finishes – it's no longer just about chrome.
RM: Yes, that's definitely something we've seen coming through, particularly in specification projects.
Q: How much of a role will smart technology play in the bathroom of tomorrow?
CS: Smart technology definitely has a right to enter the bathroom, as long as it really is 'smart' and offers genuine benefits to the user. For me, the relevant smart technology is about improving the user's experience, rather than enabling them to turn on their bath filler via an app on their smartphone, while they're stuck in traffic. Incorporating this
kind of technology is a challenge in the bathroom, because  there's electricity and water, and you need confident, qualified installers. It's an exciting development, as it allows manufacturers and retailers to stand out from the rest of the
crowd and I believe we'll definitely start to see more of it coming through into the bathroom.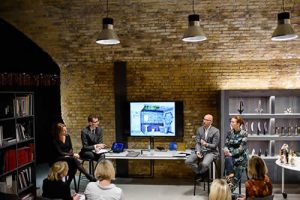 RM: We're already seeing smart technology strongly influencing innovations in the wellness sector, as consumers want to be able to control the lighting, and set the mood of the bathroom, at the touch of a button. As Christian says, the technology has to be easy to use and have meaning.
Q: Is it really the future or just a bit of a gimmick? Many retailers say they're yet to see demand from consumers for such innovations…
RM: There are still customers that are shying away from smart technology in favour of more traditional technology. But, as younger influencers come through and they start designing bathrooms, smart technology will definitely play a stronger role.
NP: The biggest smart-technology trends in bathroom design at the moment are innovations that allow you to stream and control music, and digital showers where you can have immediate control over temperature and water flow, depending on what kind of experience you want. At that level, there's already a lot of adoption of smart technology. Because consumers are involved with the bathroom market so rarely, most come into showrooms without really knowing what the possibilities are. That's why our job, as designers, is so important – to make people realise that there's so much more to it today than just replacing the suite and brassware.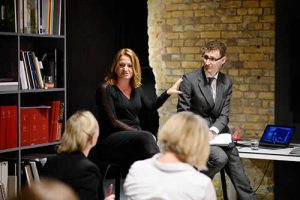 Q: Do you think the open-plan trend that's so popular in the kitchen/living space will affect the future of bathroom design?
NP: We're definitely seeing the line between the bathroom and living space become blurred. We've seen people choosing to use their bathrooms as dressing rooms and baths coming into the bedroom. It's almost like the barrier between those two spaces is starting to come down now.
RM: We're definitely seeing people bringing the dressing room element into the bathroom and, within the dressing room space, we're seeing the inclusion of seating and lighting. So, rather than just a functional space, the bathroom is morphing into a place were you can chill out and relax before getting ready for a night out.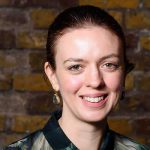 FG: Something to add to why bathroom design is so on-trend at the moment, we live in an age when everybody is on call 24/7. Expectations are high, there are no clear boundaries between work and home life. The bathroom being somewhere that people can create their own little oasis, somewhere they can switch off and disconnect, is genuinely a trend that we're seeing. This idea of getting back to nature with floral prints is a big part of that. Personally, I think anything where it feels like there is a harmony with nature is exciting.
Q: With nature in mind, everybody's becoming more concerned about the environment. How will ecological factors drive developments?
RM: On average, people probably change their bathrooms every 10 years and I don't think that's going to change, even as trends progress. People are willing to spend more on individual products now, because they're investing in quality and they want it to last and not date. The trends that are coming through now are more resilient, they're going to last and evolve making the whole process more sustainable.
Q: What about saving water? Do consumers really care or are they more concerned about the experience?
RM: Water-saving is a massive issue. People do care and they are thinking about the future. Customers are far savvier these days and we [CP Hart] do get people in here asking about how many litres of water certain products use. By its nature, the bathroom uses a lot of water, so in terms of design it's all about getting the balance right, so the user saves water without their experience being compromised. We're seeing a lot of clever technology that offers a great experience, while also restricting water flow.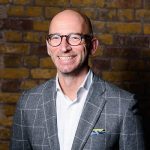 CS: Everyone always points the finger at bathrooms when they talk about saving water. But it takes around 15,000 litres of water to make a brand new pair of shoes. I say, take a few long showers, enjoy them and hold on to your shoes!