Finance doesn't have to cost a fortune and could encourage customers to buy from a specialist, and even spend more. Alex McCulloch, head of business development at Consumer Credit Solutions LLP, explains
When you offer finance, customers are more likely to buy the full service – the cabinets, the worktops and the appliances – and that can make it a key part of the KBB sales and marketing toolkit.
If you're not offering finance then you're probably losing business, and this is borne out by research.
A recent survey by a major lender found that retailers stand to lose 44% of customers if they don't offer finance as they will choose to buy elsewhere or delay their purchase. And it's not just about securing customers – 53% of people will increase their spending when using finance.
Don't be fooled into thinking that finance is only for the 'low end' of the market. After all, you can buy an Aston Martin on credit. A key benefit of buying on finance for customers is their deposits and guarantees are protected by law, and that's valuable reassurance when they're spending £30,000 or more on a new kitchen.
So, if you want to generate more enquiries, encourage customers to make faster buying decisions, and help your kitchen designers to up-sell, then offering finance could be the answer.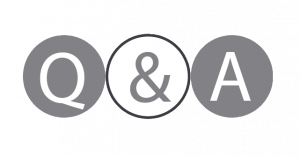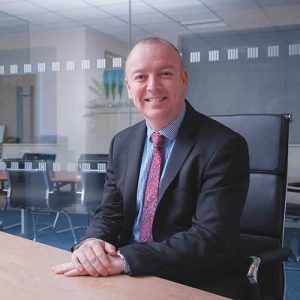 Q: What criteria do I have to meet in order to offer finance to customers?
A: This varies from lender to lender, typically they look for assurance you have a stable business and will be able to provide an acceptable level of credit sales turnover.
Q: Do I need to be authorised by the FCA to offer finance?
A: Yes, most businesses that offer finance to customers have to be authorised by the Financial Conduct Authority (FCA). There are two types of FCA authorisation – full and limited permission. If you sell exclusively from a showroom, and never quote in customers' homes, then you only need limited permission, and this is quicker and easier to obtain.
The application process is online and the information you're required to provide is similar to a business plan. Don't worry, it's not too complicated and an independent facilitator should be able to assist with the process.
You will need to pay an application fee direct to the FCA (plus a subsequent annual fee) and it usually takes the FCA three to six months to grant permission.
Q: How long does it take to get set-up by a lender to offer finance?
A: Once you have your FCA authorisation in place, you will be in a position to apply to a lender for a credit facility. The approval and set-up process is quick and takes around two weeks.
When choosing a lender, it's important to find one that will provide your business with a robust training programme and ongoing support – this will help your staff to offer finance effectively and compliantly to customers.
Q: Will offering finance make my sales process complicated?
A: No, most lenders offer paperless solutions, so you can complete finance applications online (using a PC, laptop or tablet) while the customer is with you in the showroom. It takes about five minutes to fill in an application form and the lender's decision is instant, which enables you to complete the sale there and then.
Some lenders don't just approve the amount the customer has asked to borrow, they will also indicate the maximum amount they would be prepared to lend. This enables customers to buy more. For example, they can upgrade to granite worktops or choose to buy high-end appliances.
Q: How much does it cost to offer finance to customers?
A: Finance products can carry subsidy payments. This is a percentage of the loan value that you pay to the lender. This has led to a perception, in some quarters, that finance is expensive and reduces profit margin. However, some finance products carry small subsidies, comparable to credit card fees, or no subsidy at all.
But it's important to highlight that finance, offered correctly, is not a net cost to businesses – it generates more enquiries, better sales conversion rates, higher order values and fewer cancellations. This contributes to higher turnover and increased profitability.
Remember, subsidies are only payable on the loan amount, not the total purchase price. So you can ask the customer for a larger deposit, which will reduce the subsidy.
Q: Which finance products are right for my business?
A: Which are the right finance products will depend on your customer base. Buy Now Pay Later does allow savvy customers to leave their cash in the bank, but it also gets people to bring buying decisions forward if they're waiting for funds from, say, an ISA.
Interest Free is great for promotions and is known to bring customers into showrooms, but it's typically offered over just two or three years, and this can mean large monthly repayments.
So in many cases a low interest rate, such as 4.9% or 5.9% APR, works better. It can give customers the benefit of monthly repayments over three to 10 years with little interest to pay. And if you add a deferral period to the low interest rate, then it can be even more successful, as customers can delay their first payment.
Q: How quickly will I get paid by the lender?
A: Finance customers can be as good as 'cash' customers. Some lenders will send payment directly to your business account within 24 hours of a kitchen being installed.