'We'll build a national centre of excellence for the kitchen industry…'

Back in December 2015, the KBSA recruited former BSH UK chief executive Uwe Hanneck (pictured) to devise its long-term strategy. Part of this includes a commitment to a new industry training scheme, lobbying educational institutions and the Government. Here, he explains more about these plans, and why retailers need to lend their support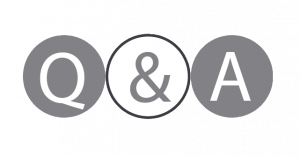 Q: There's clearly been a push to introduce more training and education into the KBB sector lately. Can you get us up to speed on the latest developments from the KBSA and NTG?
A: The KBSA announced last June that, following the dissolution of the KBB NTG Member Council due to lack of sufficient support, the KBSA would work together with the KBB NTG to safeguard the excellent work and achievements carried out by the NTG.
The process of integrating the NTG activities into the KBSA is ongoing and together with the support of other interested and related industry bodies will be completed during the first half of 2017.
The KBSA NTG will also continue to specifically look after the interests of those KBSA members that are in scope for the CITB [Construction Industry Training Board] levy, which is currently undergoing a review in the light of the introduction of the new apprenticeship levy on April 6. KBSA NTG will work closely with the Government and non-governmental organisations (NGO) to ensure that members will continue to benefit from any financial support that is available to them.
Q: Can you be clearer on what your proposals are? What's your own personal remit at the KBSA and what's your wider strategy for education?
A: We're still working on a number of issues specifically relating to our future relationship with government departments, NGOs and a number of other interested industry partners and trade bodies, and these discussions are currently ongoing.
Education plays a major role in the economic development and success of any industry. Education is, and remains, one of the most important factors that leads a business not only to future growth, but ensures its long-term viability and financial success.
In order to secure these aims, the KBSA and its retail members will do everything to ensure that, not only is our business fit for the coming years, but more importantly we can provide future generations with all the training and education that is needed to give them the best qualification in order for them to work in our industry and to continue our excellent work.
Be it business and management, design or marketing and selling, fitting and installation, we will work hard to ensure that we 'avoid the gap' and that our enthusiasm and success can and will be passed on to our employees and successors. We want them to be proud of working in our industry. We want them to succeed in our business. And to create and secure the best possible future educational environment, we have started to liaise with key partners in the industry and educational institutions.
Over 12 years ago, the KBSA was instrumental in creating the NTG – the Kitchen, Bedroom and Bathroom National Training Group. Initially, it was set up to help retailers falling under the scope of the CITB levy to find appropriate training, and today the KBSA NTG is actively continuing this service. The KBSA NTG continues to be instrumental in promoting and developing NVQ qualifications, creating design and technical guides and continues to actively support The Foundation Degree in Kitchen Design at Bucks New University.
The KBSA NTG wants to ensure that not only will we continue to address the problem of the apparent skills gap that has such a negative effect on our industry, but that we, in conjunction with all other interested parties, create a reference point for a National Centre of Excellence for the kitchen industry.
The KBSA is convinced that, in partnership with the National Apprenticeship Service, the CITB, the Worshipful Company of Furniture Makers, Fira, Bucks New University and other educational institutions and trade organisations, it will be possible to create a platform that in future will generate a multitude of choices for a career path – all the way from apprenticeships to degree courses to serve and strengthen our industry. We strongly believe, that with the long history of furniture design in the UK in mind, we, the best-in-class kitchen retailers and kitchen furniture manufacturers can indeed be instrumental in providing a best-in-class educational pathway for generations to come.
Q: Calls for more commitment to education and training aren't new, so maybe the NTG voice isn't loud enough? Some have also raised concerns over plans to include independent retailers in helping fund these plans. How confident are you that they'll back your proposals?
A: Creating a long-term educational pathway for our industry is vital for the future of the independent kitchen specialist. Retailers do see value in training and education. A significant number of independents have already set up apprenticeship schemes in their own organisations and in many cases are supported by the manufacturing industry.
The problem is not a lack of will from the retailers' side, it is the lack of educational facilities and clearly defined pathways all the way from school to university. A compliant demand for a dual education system, similar to the one practised in a number of other European countries, would be an ideal solution.
Q: Can you detail what these qualifications involve?
A: Buckinghamshire New University launched the Foundation Degree in Kitchen Design three years ago. The course will add academic credence to the skills of kitchen designers and has been developed in conjunction with the KBSA NTG and other industry experts, and is offered as a blended learning opportunity that can be completed in three years.
Students will work on a comprehensive range of modules to cover aspects of materials, technology, sustainability, culture and design in order to develop critical and imaginative responses to current kitchen design and consumer demands.
Students will also learn about the technical and legislative contexts of kitchen design and will be supported through close contacts with industry partners within a vibrant and challenging learning environment.
In addition to this, we should also mention that the KBSA NTG is currently working with both OAL Awards and the CITB in developing two trailblazers: a Level 3 Furniture Apprenticeship Standard Furniture Design Technician, and Fitted Interiors Installer
As well as supporting the Level 3 Furniture Apprenticeship Standard Furniture Design Technician, we have an ongoing working relationship with the CITB with regards to the development of standards and qualifications and specifically in developing the original kitchen installers apprenticeship, which has been running since 2005. We are working with them once again to support the trailblazer to align the installation apprenticeship with the current criteria set out by government policy. The KBSA NTG sees this as a vital part of the education programme and one way to ensure that we address the skills gap and create the necessary pathway for new entrants into the KBB sector.
Q: How can you help time-served salespeople/designers to develop their skills?
A: The KBSA NTG has for some time been, and is currently, looking at options to develop and set up a CPD [continuing professional development] initiative. It would be easy to just buy something off the shelf, but in our opinion a CPD programme needs to be developed and delivered by industry itself, who, after all, are experts in the field. Enthusiasm has to be backed by both commitment and financial support and industry needs to acknowledge that, for that to happen, some finance will need to be made available.
For more on industry training and education, see the February issue of kbbreview