David Sanders, Blum UK sales and marketing director, explains why training is key to improving the tarnished reputation of the kitchen industry, but why it's not easy to find anyone willing to drive things forward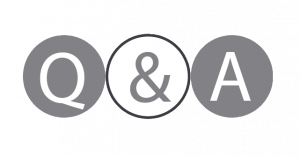 Q: It seems nobody has the time or inclination to pull all the different strands of industry training together in a significant way…
A: There's a lot of training going on in the kitchen industry from suppliers. There are programmes going on every day of the week. But nothing links it together, that's the problem. You have to pick a track and all get behind it. But what should that track be? The KBSA is the most recognised industry body. But they can't do it without the help of everybody.
Q: Are there too many different opinions and vested interests to ever make a training 'cooperative' viable?
A: The problem is there must be thousands of independent retailers. How do you get them to think the same way when their agenda is the survival of their own individual business? You won't get people signing up to anything if the guy down the road won't.
Q: Should retailers help fund industry training, as has been suggested by the KBSA?
A: Training is the responsibility of the whole industry and that includes the whole supply chain into the industry. That's everyone who wants to perceive it as professionally-led. But the key for me is that there's an acceptance that it's needed. It's not about the money, it's about the concept. Do we agree that better educated designers are of value to all of us?
We're competing against other big-ticket industries. We need to make our industry attractive for consumers to invest money into. When a customer looks for a holiday, they're looking for ABTA and ATOL – a guarantee. As an industry, there's an argument that we have to show a unified presence that says, 'bring your money to us, it's safe.'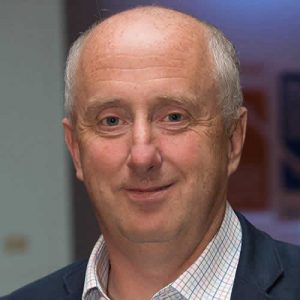 Q: Would regulation be impossible to enforce?
A: Training is part of the mix to give the customer confidence. If the industry had an accredited training programme, from degree level downwards, then ultimately the customer would realise there's a standard in the industry and this retailer has reached that standard and it's added to their feeling of security when placing their money with them. And that, for me, is the key behind this. That's what we should be striving towards as an industry – giving the consumer confidence. From my side, that's where we see training, being part of that.
I use the food industry as an example. It's clear what standards are required. Those restaurants that don't offer it won't survive. Big guys in the food industry set those standards. A burger joint is compared against Burger King and McDonald's. It's a laid-down standard. But I speak to people and ask how long they've been designing kitchens and they say a week. And you ask what they did before and it's completely unrelated.
Q: Who will regulate the regulators? Isn't it likely to be those with the biggest pockets?
A: That can't happen, but I understand where that comment comes from. This is why it has to be an independent organisation that drives it. It wouldn't bother me if our competitors were also involved in the kitchen design degree. It's not about driving a commercial advantage. As soon as you start doing that, you end up with people accusing you of only doing it to make more money out of it.
Q: So what do you make of successful businesses like Premier Kitchens who've got a former estate agent with no previous design experience making £181,000 in a month?
A: This is a competitive industry and you've got to be able to close the deal. But you've also got to make sure the customer gets the job they want and deserve. The degree course is the pinnacle of the education tree, if you like. You've reached the top, but I don't think there's a need for everyone in the kitchen industry to have a kitchen design degree.
I imagine the guy at Premier earns a big salary for selling all that stuff. There's a good living to be made in the kitchen industry, but if you're 18 years of age there's no way of getting into it.
Even with the food and drink industry, once you're in it, you have a career pathway. So if you want to be a sommelier or a head waiter at a top London restaurant, you can get there. There's a recognised educational pathway.
Q: What's Blum's approach to training?
A: We train 300 apprentices at Blum. There's an acceptance that not every one will stay with us, but it's the right gamble to take. If you invest in people and give them a career, there's got to be a benefit for the whole industry.
Q: Are you optimistic that industry training will eventually rise to an acceptable level?
A: Yes, because if not, this is a very dark cul-de-sac we're in and we can't accept that. Renée Mascari at the NTG was on her own for a long time, fighting against the outside world. But I look at what [Scottish retailers] Kitchens International [pg40] and JS Geddes [pg42] do and how they bring young people on – and they're models to follow.
But it's a big leap of faith to invest in something when you don't know if you'll get a return on it. I totally appreciate how a retailer feels about making that kind of investment. And that's where the industry should help.
Q: It's good to see various interested parties keen to lend support, particularly the Worshipful Company of Furniture Makers [pg26]…
A: I agree, we're members and that's a great organisation. The kitchen industry might not be big enough to get the attention of Government, but the furniture industry is. They could make a difference in terms of getting involved.
It's difficult because we've all got a day job. From Blum's point of view, we'll support anybody trying to bring this industry together.
We've got to inspire young people to join the industry. We've got to inspire anybody in the supply chain that, if they help, it will make a difference.
It's easy to shoot down people like Uwe [Hanneck, KBSA] and Renée, but at least they stand there and say, 'let's drive this forward'. Craig Matson at Roundhouse too, they're trying to make a difference.
All I can say is, I've spoken to more people supporting training in the past year than I have in the past 20 years. I think it's going in the right direction, but it's slow. It can be nothing but slow, when you're trying to pull an industry together. But forgetting it is not an option.