The KBSA has named Richard Hibbert as its new chairman.
Tina Riley, who held the role for the past two years, is standing down to spend more time on her own business.
Hibbert (pictured) owns the KSL retail showroom in Suffolk and has worked in the industry for 15 years. He has been an active KBSA board member for the past three years.
Riley commented: "It has been an honour to act as chair for the KBSA. As an association, we are continually evolving and I leave knowing that there is a strategy in place to ensure future growth and the development of services and support for the independent retailer.
"When I took over the role of chair in December 2014, I knew that sometime in 2017 I had to plan for my retirement from this position as this year my company, Modern Homes, will celebrate its 50th anniversary, and I will celebrate my 40th year in business."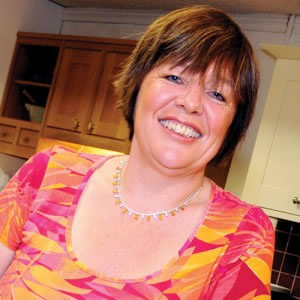 She added: "It is time for a younger generation to carry on the work we have started and I know that Richard's passion for the industry will stand us in good stead.
"Richard's great focus on education and training will allow us to continue to move forward with our new strategy and long-term plans."
Acting KBSA chief executive and consultant Uwe Hanneck said: "We are delighted to welcome Richard into the role of chair and would like to extend our thanks to Tina for her consistent hard work and commitment to the KBSA.
"We have a busy year planned with a schedule of new support documents being developed for members. An updated and revised set of terms and conditions will be published first followed by other documentation later in the year."