'People are nervous and, sometimes, big-ticket items like bathrooms get pushed back'

Edward Davies, commercial director at Victoria and Albert Baths, reveals why the brand is targeting the contract market and how its growth in the sector could benefit its dealers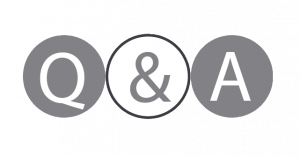 Q: Victoria and Albert turned 20 last year, what do you put that success down to?
A: First of all, an awful lot of hard work by the whole team. We're a privately owned, family business, with no outside investors, so we run things at the pace we wish to run them. But ultimately, having our own manufacturing facility [for Quarrycast products] has been absolutely key to our success. Being able to control the source of supply, being able to control how many products we want to bring out, having the capacity and not having to rely on anybody else. Without the facility, we would be subject to more influences on our business, such as price rises or stock delays – which we don't have at the moment.
You see so many products out there in the market that are just imported and sourced from other manufacturers, but when you control the production yourself, you can offer more points of difference in terms of design.
Q: You opened a specification showroom in Milan last year, what effect has that had on business?
A: We already had a strong business in Italy, but wanted a specification showroom, like the one in London's Chelsea Design Centre, that would support our existing dealers and also help grow the profile of the business in the region – particularly in the contract sector.
We now have an inspirational facility where we can invite architects and interior designers to view a broad range of products. We've only been open seven months and we've already picked up projects as a direct result of having the showroom in Milan. Having a presence there shows we're investing in the long-term and that we're a robust brand.
Q: What sectors are you looking at for growth?
A: The contract market, both in the UK, Europe and globally, is where we're anticipating year-on-year growth.
Over the past couple of years we've put a lot of time and effort into building our presence in the contract market.
We've recently expanded our sales team, so we have more people who can focus on dealing with interior designers and architects and giving them the support they need. And, most recently, we teamed up with Conran to launch the Eldon bath, which was designed specifically with the contracts market in mind. This is the first V&A product that fits flush against the wall and it opens up huge opportunities for us, and our dealers, from both a retail and specification perspective.
And, because we manufacture our core product offering, we can give complete stability on pricing which is paramount for contract projects – that could be specified up to 24 months out. We couldn't do that if we weren't in control of that aspect.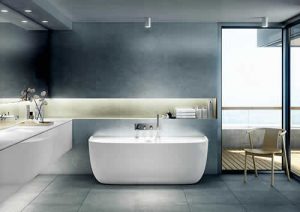 Q: How does V&A's presence in the contract market help retailers?
A: One of the indirect benefits of the contract market is the increased brand awareness that comes from our products being in luxury hotels. We receive many enquiries from homeowners looking to use our products after having tried them in hotels, who then source them through our dealer network.
Q: Any plans to expand the business further?
A: We're just in the process of completing a multimillion-pound expansion of our factory in South Africa, which will increase our capacity by around 35%. That's as a direct result of the growth we've seen as a brand. That extension will take us through forecast growth over the next five years.
Clearly our core business is manufacturing bathtubs and basins, but we want to become seen as a full bathroom solution provider. Which is why we're keen to expand our furniture and brassware ranges, because we see those as complementary products and a logical extension to our business.
Q: Can you put that growth into context? How's the business faring at the moment?
A: We're running along at single-digit growth at the moment. Up until now, we've been doing double-digit growth since the brand launched. So, we've seen our rate of growth slow down, but then we have come through some pretty turbulent times. Because we're a global business, if we have minor problems in one country, the stronger performances tend to balance it out.
We're big in America but, because there's a lot of uncertainty over there at the moment following the Trump presidency, we've seen some softening there. The UK and Europe is in a difficult place with Brexit and elections coming up in a number of the key territories we operate in.
People are nervous and, sometimes, big-ticket items like bathrooms get pushed back.
In the UK, I anticipate our business to continue with single-digit growth for at least the next 12 months – the same rate as we've seen for the past year.
We currently have around 175 displaying dealers in the UK and, thanks to the showroom in London, we are getting stronger in the contract market. Obviously, we're always looking for new opportunities.
Q: Brexit – is it just a 'bump in the road' or are you genuinely concerned?
A: We've been relatively insulated because we're a manufacturer and because what we manufacture is a significant proportion of our turnover. Although we're heavily involved with the design concepts, we outsource the production of our brassware and furniture ranges and, so far we've seen a small increase from our brassware supplier, which we've absorbed. We as a business are not increasing any prices in the UK and Europe for any of our products this year.
Q: Are you positive about the business and the market going forward?
A: We've seen single-digit growth during uncertain times, that's down to the strength of the brand. We've put a lot of bricks in place, so that we're in a strong position when the market picks up. That global infrastructure has been expensive to assemble and has taken time to come to fruition, but it's starting to pay off, which is enabling us to ride the uncertain times.
The next 12 months look pretty positive for the market. We're starting to see more clarity on Brexit, which will make a big difference.