Retailers have an opportunity to create something bespoke when it comes to apprenticeship training schemes, according to retail experts.
Julie Dix, training and development manager at bed and mattress manufacturer Silentnight, argued that small businesses had a unique chance to create a scheme or training course that was tailored to the individual, as they were likely to have a smaller number of apprentices than larger organisations.
She also claimed that it was important for businesses to develop a strong partnership with local colleges, as they could fill in any knowledge gaps.
Speaking recently at The Furniture Makers' Company's Bridging the Gap conference in London, industry leaders and educational professionals discussed the impact the apprenticeship levy would have on businesses.
The levy was introduced in April and requires all UK employers with an annual wages bill of more than £3 million to spend 0.5% of the total to help fund apprenticeships.
Craig Matson, chairman of The Kitchen Education Trust, agreed that the levy was a "window of opportunity" for the kitchen industry, but argued that it was a chance to create a coordinated educational model.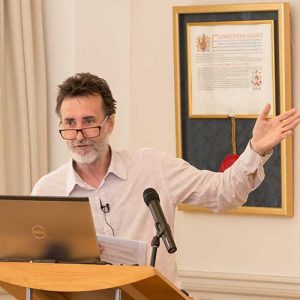 He added that there needed to be a recognised, universal industry standard with the educational understanding being underpinned by wider industry knowledge.
"At present [the kitchen industry] is kind of seen as the used car salesman of the design world," he said. "And my fear is that we're never going to get out of that position until we have a credible education pathway into the industry. It is getting better, but there's still a lot more to do."
Matson went on to explain that most people stumbled into the industry from different educational backgrounds, such as product design, interior design or interior architecture, which he felt was not a good thing for an industry that is so big.
"Without the education, it doesn't give us any solid foundation on which to build and develop the employees in our industry," he explained. "I'm not saying that the people who are in the industry don't have the right qualifications, but there is an element where there is a little bit of learning on the job. And there's an issue with our credibility with the public. So if we want to be taken seriously, we need to sort that out."
He argued that the industry should be striving to be better coordinated, have a higher level of engagement and a real commitment to improving the standards and public perception, so that it can be recognised as a "credible, serious and progressive" profession.
For smaller and medium-sized businesses looking to take advantage of apprenticeships, Chris Hyde, director of creative arts and curriculum at Activate Learning, claimed that early intervention with schools and colleges was key.
He suggested things like taster sessions and work experience could be beneficial for both employer and apprentice, and added that colleges were "screaming out" for conversations with employers.
"There's no reason a small employer can't put together a compelling offer," he said.
He also argued that early intervention would also ensure that businesses snap up the best talent. He advised those wondering how to start out with apprenticeships to communicate with a training provider.