Ideal Standard has revealed the winners of its Bathroom of the Future competition.
Jennifer Cairns from Lyall & Winter Architects & Designers in Croydon was the overall winner and received a cash prize of £5,000.
Her design (pictured) identified key issues in planning future bathrooms, including space, accessibility, affordability and sustainability.
The modularity of her designs allow for a number of layout options to suit the needs of different users within the bathroom by combining showering, basin washing and toileting in a self-contained modular pod.
Tony Rheinberg, head of commercial marketing for Ideal Standard, who was on the judging panel, commented: "We had a huge number of submissions, but Jennifer's design was the clearest entry and extremely resourceful, it identified and addressed key issues in planning bathrooms of the future and overall was a very well presented entry."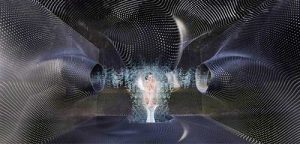 Cairns said: "I am delighted our entry has been so successful. The principles of accessibility, sustainability, adaptability of layout and the modular potential are important aspects of the design strategy. The health benefits for users are also significant factors. This future bathroom design is intended for mass-production and our practice is very interested in developing the design into production using new manufacturing technologies, including 3D printing and robotics."
Second prize went to London-based industrial designer and lecturer at the University of Brighton, Onur Ozkaya, who based his design on Sento, a traditional type of bathhouse found in Japan. The design combined the functionality of bathing to clean with relaxation and the environment. The concept was said to push the boundaries of conventional bathing, embracing the social as well as practical aspects of bathing.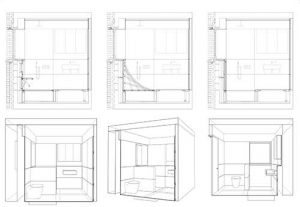 Third prize went to Nick O'Neill, a senior associate architect at Reiach and Hall Architects in Edinburgh, whose concept revolved around a sunken bath to provide a fun bathing area that is more easily accessible for an ageing population. The design offered an adaptable solution for long-term accessibility with an automated motorised shower platform, which included built-in grab rails that could be lowered to provide a level shower area.
Rheinberg concluded: "We had a number of very inspirational designs submitted which really addressed the trends, lifestyle, issues, sustainability and demographics of the future.
"We always like to be at the forefront of bathroom innovation, and it's clear there's no shortage of designers out there who have a grasp of the future generation and how bathrooms might look on a practical, realistic and functional level. Watch this space for the bathroom of the future designs becoming a reality."