'Extra special contracts are more fun…'

Ashwell Contracts supplies upmarket kitchens to boutique developers looking for something different. Sales manager Oliver Pearce tells Tim Wallace why the strategy is paying dividends
One of the big stories of the last recession was the terminal damage it did to KBB retailers who dared to focus on the contracts sector. Many found their businesses collapsing around them when building work ground to a virtual halt. Others struggled on, vowing never to work with developers again.
But one company that emerged unscathed is Hertfordshire-based Ashwell Contracts. Despite happily putting all its eggs in the developer basket, the kitchen design and installation specialist used its strong relationships with the building sector to ride out the storm.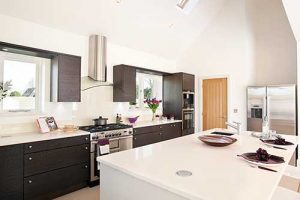 "A lot of companies rolled over, but our clients just built through it," sales manager Oliver Pearce explains. "So instead of four sites, they only did two, for example. They came to us and changed specs. It's about knowing your clients, and a lot of the time it's about spending more money. Oddly, in the worst market possible, they were installing a £20,000 kitchen instead of £15,000, just to give it some oomph. It was an opportunity to spec it up and get them more for their money. Our relationships have been built off the back of that."
Ashwell, based just outside Baldock, launched in 2000 when its owner – a developer – saw a client buying a kitchen from John Lewis and decided he could offer something better. The idea snowballed from there and 95% of the company's work is now with contractors and developers. Door fronts are mainly sourced direct from distributor PWS, while carcasses are made by three separate British manufacturers. Appliances are mainly through BSH although they also deal with Smeg, Miele, Elica and Indesit.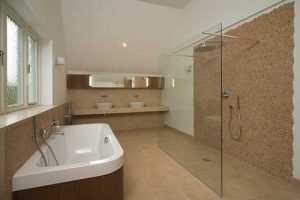 While there's an understandable temptation among the bigger developers to partner with volume players like Moores and Symphony, Ashwell prefers to deal with small to medium-sized firms like Fruition in central London (see interview, pg78) and Enterprise Property Group (see box out, pg92), which pride themselves on a more creative, bespoke approach.
"We do one-off £3-4 million houses, but also projects involving maybe 15 houses on one site," Pearce explains. "So dealing with companies like Fruition really suits us. The work is a lot more fun, it's more creative and design-led, not just boxes on walls. You're designing, which is my area, and the quality of the build is that much better."
He describes the enduring trend for white, beige and cappuccino as "incredibly boring", but admits it's a tried-and-trusted strategy for many developers. "It's not that exciting, but the formula works," he admits. "But I've just done a barn conversion in Knebworth using a charcoal kitchen with a grey worktop. It's a risk, but it will pay dividends. People come to us to get something extra-special. A lot of people fall into the trap of offering a 'contracts range'. But we give a contracts price for a good solid product."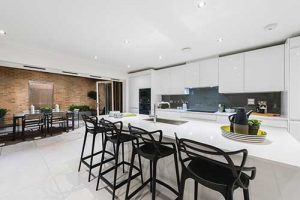 On the day of my visit, Ashwell is working on two kitchens in London's Hyde Park. "In terms of pound notes, that's very large," Pearce smiles. "We're also doing 17 luxury apartments in Fulham, then 36 flats in Barnet. Most of the time, the spec is very high – Corian, Silestone, etc. Clients have a good budget and can afford our product. Doing 36 is easy."
But Pearce warns that success in contracts depends largely on getting the right experience on board. "Going in blind, you'll find it's a completely different beast from retail," he says. "It's very hard and fast. It's about being on time and getting it done. To get that business, you need to be incredibly organised – there are only four of us – and have the right systems in place. You also need to be very ahead of the market – to know what the styles and finishes will be like in a year's time. That's why I go to shows like Living Kitchen in Cologne."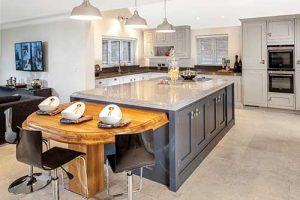 Each project Ashwell deals with is personally managed in liaison with the site agent. After-sales is as important as the finished kitchen and customers are given a handover pack with information, instructions and appliance guarantees.
The company has gradually moulded its strategy to fit the trend for open-plan living and the demand for whole-house solutions. "We're trying to do more of a package," Pearce says. "We have a great client base, so why wouldn't they also use us for bathrooms and bedrooms? We do a lot of bedrooms using sliding wardrobes. We use Volante from East Coast Fittings. It's very cost-effective and there's good margin in it."
He admits that sites are "slower but still busy" and predicts a turnover this year of around £1.5 million – about the same as last year.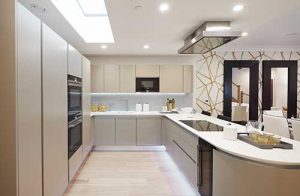 Ultimately, he agrees that contract work offers great potential for KBB retailers, but questions how many have the right infrastructure.
"That's the problem," he says. "I know one big Wigmore Street retail business that's fantastic. If I could work for any retailer, it would be them. But I know the developer found them very difficult to work with on site, because they're not set up for it.
"It depends how many kitchens you do," he concludes. "One year, we can do 100, the next we could do 50 at the same turnover. So, if you're doing the big contract stuff, you need a supply chain that can knock out three or four kitchens a week. Or you need to be very, very organised…"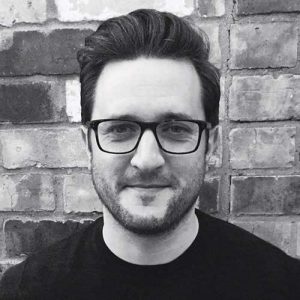 Oliver Pearce on…

Trends

Stone greys, dark greys and matt whites are on trend, but going forward, there'll be a lot more wood grain – linear oak. And simple, white worktops will be coming back. In bathrooms, I see a lot more LED, recessed strip and mirrored lighting.
Margins

We don't work on 40% to 50% like some retailers do. We like 25%, that's fair.
Challenges

We ask people to register their appliances in new-builds so we know what model it is. The whole idea of the handover pack is so you can ring the service engineer. Their name is on the guarantee. The challenge is making sure people know that's the most efficient way of doing things. But nine times out of 10 we'll get a call saying they can't get hold of the rep or whatever. You'll never get away from that, it's part of the industry.
After-sales
It's really important. Our service at the front end is exceptional, but we're always trying to improve the back end, because that's what gets you the business.
Contracts

We have a contract that lasts the entire build. But you can spend weeks knocking up designs and quotes before they say, 'you're four grand per kitchen over budget'.
Payment

We set a credit limit based on the information we've got. One client wanted to give us three sites and we asked for money up front. They refused and we lost the business, but we didn't want to risk £150,000.
Design

Open-plan living means I've suddenly become a 'space designer'. I look at how the room is going to work, not just a box kitchen. It's much more fun and we earn more out of less hassle.
Smart technology

We're embracing a lot of home connection. Some have Nest for heating. One brand is doing a big American fridge-freezer – you close the door and it takes a picture of what's in it. But it's £4,500 – the premium end.
The future

There'll be a 3D printing element soon. Worktops especially. Corian is essentially a similar thing, it's moulded. You could print doors and carcasses. It'll be a piece of cake. It's got to be something similar to Corian. Our fitters will be out of a job.
'Upmarket retailers couldn't cope with us…'
---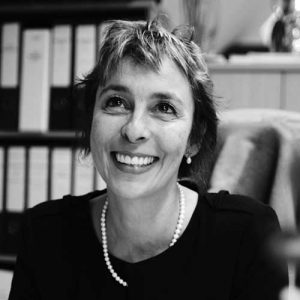 One developer Ashwell Contracts supplies to is Enterprise Property Group in Cambridge. Sales and marketing director Hattie Bacon explains why the relationship works so well…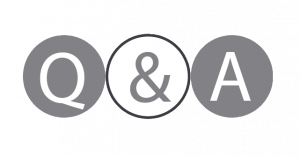 Q: What appealed to you about Ashwell?
A: We've had a good relationship with them for quite a few years and they've done several of our developments. I think [sales manager] Oliver Pearce just e-mailed me randomly. I liked his ideas on design; he's got quite a flair for it.
Dealing with them is preferable to going to an ordinary retailer. Ashwell does the design for us and talks about how we fit in. Then they work with our construction teams to install the kitchens to our programmes.
I don't consider them to be a retailer; they're a different kind of supplier. I wouldn't think a very upmarket kitchen retailer could accommodate a developer's requirements. If you've suddenly got 35 different kitchens and different sizes, they might not have the manpower or understanding to cope.
Q: What would a retailer need to offer to compete with Ashwell?
A: A similar service – to sit down with the client, understand their target market and understand how a building works from a technical point of view, with structural walls and soil pipes, etc. They'd need to provide good plans and coloured elevation images, so we can look at that kitchen and know what we're getting. That's what we need when we're selling off-plan.
Q: Which other suppliers do you use?
A: We're happy with Ashwell, Manor Interiors in Swindon, Porcelanosa and Symphony. We're not looking to take anyone else on. I prefer to deal with the smaller outfits. But it's useful to have a bigger one as well like Symphony.
Ashwell sells good, upmarket kitchens, but it has also got a lower-end range. We've used Manor as well, because you can tend to overwhelm a contractor if you give them too many sites at once.
Getting a list of preferred fitters can be a problem, too. If you get somebody to supply product and then someone else to fit it, one blames the other.
Q: What kind of work do you focus on?
A: We have new-build houses for the general public, but also retirement villages. They require a little more thought on the layout and Ashwell designs it all for us.
For bathrooms, our architects do our one to 50s and we choose suppliers like Roca, Porcelanosa, Villeroy & Boch and Duravit.
With Ashwell, we'll generally go with their recommendations. We've got a lot of different developments, so we use a lot of people. We use Porcelanosa kitchens and Symphony on our design and build. We also use Porcelanosa for tiles, plus Walls and Floors in Kettering.
Q: How's the market looking?
A: House development is on the increase, so there's more demand. Cambridgeshire is a bubble of activity like Oxford; it has it's own little market. We concentrate here and down the M11 corridor for our new-builds.
Q: What are your main challenges?
A: Getting labour at the right time. Not necessarily with Ashwell, but other people run out of the stock you want. Then you have to go through the process again of selecting something. The worst thing is when it's coming from abroad – they've been delayed and it's affected our programme. That's the target for profits and how the business is run.
Q: Do you offer a bespoke service?
A: Yes, depending on the builder, we'll let someone bespoke their property if they're coming off-plan. If it's a planning change, like moving a window, we can do it, but it has to be very early on and it depends on whether it will affect the programme.