AMA Research director Keith Taylor provides some facts, figures and predictions for the non-residential bathrooms and kitchens markets and suggests that Brexit uncertainties may stifle growth with construction levels forecast to stay the same for the next few years
The commercial or non-residential market for the bathroom and kitchen industry overall has shown good growth in recent years, reflecting the improving construction market across the hotel and restaurant, office and education sectors.
Since the difficult trading period of 2011 and 2012, the past two to three years have seen reasonable growth, reflecting the following factors:
The improving construction sector across the office and education areas in particular, allied to growth in the budget hotel sector, has supported commercial bathroom and kitchen growth;
The upward trend in non-residential RMI [remodelling] activity over recent years has also contributed to the growth;
Business confidence to invest in new premises for expansion and creating new restaurant brands and concepts to refurbish and represent existing facilities, has been driven by the increasing interest in food and cooking.
The commercial bathroom market accounted for some £330 million at manufacturer's selling prices, while the contract catering market accounted for around £820m in 2016.
Within the commercial bathroom sector, the key trends are: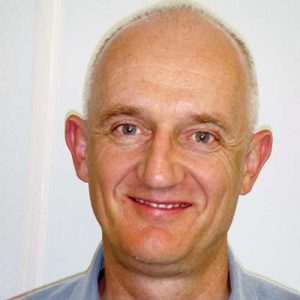 • Increased functionality, including greater use of intelligent technology to control water flow and temperature, as well as baths and showers with sensory options to provide a personalised experience;
• Ease of use, hygiene and ongoing maintenance continue to be prime issues, since they can potentially extend the life of the client's investment and reduce costs. This includes rimless toilets and increased use of special coatings;
• Ergonomic solutions, in some cases creating the illusion of space within the washroom, through minimalist design. This trend is also driven by the need to provide more 'inclusive' design for a wider demographic of users and abilities.
• Greater use and marketing of energy-efficient and water-saving solutions across the commercial washrooms market;
• Robustness and vandal-resistance continues to be a key issue within the commercial sector, while safety is a prime consideration, particularly in school and healthcare applications.
Turning to the commercial catering sector, the key trends are:
• Development of new eating concepts and brands will expand further to support the eating out market, with consumers wanting to try new and different styles;
• Continued focus on improving environmental performance of products, adding value;
• Increasing functionality making products more versatile, including the development of programmers and interactive computer controls giving chefs greater and more precise control in the kitchen;
• Easier product installation enabling quicker fit-out;
• Smaller footprint of products saving kitchen space;
• Water and energy efficiencies to cut emissions and reduce costs;
• Ease of use.
Looking to the future, the commercial KBB sector is facing more subdued growth into the medium term, with construction output currently forecast to remain at the same level in 2016/17, followed by modest annual growth rates of 1% to 3% to 2021 when value will be around £95.5 billion.
Sectors such as retail may struggle to perform, as future development is likely to be focused on servicing online and click-and-collect services, rather than larger-scale new-build construction and refurbishment.
The public sector is likely to see less investment in capital projects into the medium term, as both local and central government departments continue to be subject to austerity measures and continued cost-cutting programmes.
In addition, the health sector is likely to see focus on spending in order to alleviate pinch points such as A&E capacities as well as the current vacancy rates for general practitioners.
The education sector may be more positive, reflecting the continued spend on improvements and new-builds by the university sector and certain schools sectors, such as academy schools and free schools, this is also driven by the growth in numbers of children coming through.
The hotels sector is expected to continue showing growth, especially in the budget hotel area.
The uncertainty surrounding the Brexit process appears to be affecting order levels for sectors such as offices, which could lead to falling output into the medium term. Non-residential new work output remains susceptible to changes in levels of business confidence and spending, with the private commercial sector particularly vulnerable to changes in speculative development programmes.
Non-residential remodelling (RMI) work will continue to benefit from the need to maintain and improve buildings/structures in order to maintain current and future service levels, or improve quality.
The market for commercial bathrooms and kitchens is therefore expected to be less buoyant over the next few years, constrained by the uncertainties of the Brexit process, though there is expected to be some modest growth reflecting factors such as continued investment in the education sector and growth in the restaurant and hotel sectors.