The co-owner of Scope Bathrooms in Glasgow, Derek Miller, sits down with editor Tim Wallace and Piers Banfield (pictured), group product director of CALA Homes, to discuss the contract sector and why their working partnership is paying dividends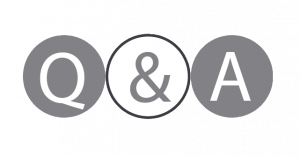 Tim Wallace: Derek, how would you summarise your company's history in the contracts market, and how significant is the contracts sector to Scope's business by comparison with retail?
Derek Miller: Scope has been supplying the contracts sector since around 2002. We started off on small specialist conversion projects before graduating on to large-scale flatted projects [homes that have neighbouring homes above and/or below, including maisonettes and duplexes], and then executive housing schemes. We also started calling on architects and designers to enter the hotel spec sector. Having clung on after the recession, we now have a wide-ranging customer base and are currently live on over 70 sites. Contracts business accounts for over 80% of our turnover.
TW: Piers, where does CALA fit into the UK house-build sector? Am I right in saying that the company has Scottish roots, but now has a substantial operation in the South?
Piers Banfield: CALA's mission is to be the UK's most upmarket major home builder. We are the UK's 10th biggest home builder and have an average selling price of over £500,000 – which sets us apart from the rest of the pack. CALA started life as the City of Aberdeen Land Association in 1875, so our Scottish roots are strong and our heritage remains very important to us.
CALA exists as a brand in Scotland that is synonymous with high-quality homes and we strive to build on that positioning and establish the same brand strength across the UK. The acquisition of premium southern and central England home builder, Banner Homes, in 2014 strengthened CALA's English operations and CALA now has five operating regions in England and three in Scotland.
TW: Retailers who deal in contracts often say that they have the infrastructure to handle large contracts. Can you describe what that infrastructure actually is?
DM: The infrastructure is essentially the building blocks that fit together to source and manage large quantities of stock, at the right prices, and the ability to pay for that stock, coordinate it to sites, and to get paid for it. The management of this is much more merchant-driven than retail-focused.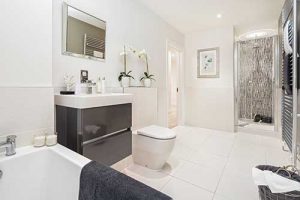 TW: Piers, from a developer's perspective, how does a partnership with a contract supply specialist work? Do you look for them to provide specification guidance or simply to supply identified products?
PB: In reality, that depends on the nature of the supplier. When working with a sophisticated supplier like Scope, we take plenty of advice on the practicalities of each manufacturer's offering, including quality of product and ability to supply. We always have a strong view on the look we want, the quality we require and the price we will pay, but advice from an industry stalwart like Derek Miller is fundamental to our specification process. We see Scope as a partner to CALA's group procurement journey and will always discuss our plans to avoid supply or quality concerns arising down the road.
TW: Some retailers say they're loath to supply big contractors because they don't pay 'proper money', they don't want to pay on time and they handle projects badly and then blame the retailer. Others claim they try to pressure them into a 60- to 90-day cycle. What's your view?
DM: To be honest, I think these comments must come from people who really don't understand the contracts sector and, as such, they are better to steer clear of it. Of course developers want a competitive rate, but their side of the bargain is to offer volume opportunity. We have some genuinely wonderful relationships with developers and simply would opt against supplying any company who demanded 60- to 90-day payments and wanted everything on their own terms.
PB: CALA seeks to develop strong partnerships with suppliers like Scope. We value the contribution they make to enable construction on CALA sites to run smoothly. As such, we are pleased to pay all suppliers promptly and to support Scope in what they need to run a successful business. It is about respect, mutual interest and assuming good intent. CALA will only work with suppliers that improve our processes, thereafter it is in CALA's interests to keep those suppliers happy.
TW: Derek, what frustrates you about working in the developer/contracts market? What are the challenges?
DM: That one is easy: stock shortages, no question!
TW: Piers, from the perspective of a large developer, do bathroom specialists, such as Scope, provide a different type of service from say a national merchant? Is there a place for both types of supplier in your supply chain?
PB: Yes, there is a place for both. We specify products for each of our eight regions and we need to facilitate supply chains that work for each regional team. However, Scope provides a more personal touch and a greater depth of advice. At CALA, our focus is about satisfying our customers with a quality product and a great service.
We need to ensure the customer experience for each of our buyers is a good one. Working with a company like Scope, and involving them in our deliberations over specification, helps us to get the specification process right more often. In simple terms, that helps us to deliver for our customers.
TW: How important are recog-nisable quality bathroom brands to the contracts bathroom sector. Do they add value for house builders?
DM: From our point of view, branded products offer more accountability. Quality is usually easier to guarantee and having a recognisable brand allows a strong relationship to flourish between developer and brand as well as between developer and merchant. We have never had any problem promoting the benefit of quality brands to our clients, who also use the brand association to enhance their marketing efforts.
PB: CALA is building a quality brand in the home-building industry – brand association is key to that. However, it is important to appreciate that a single branded product in a home does not, on its own, drive a purchase decision. A combination of aspirational brand badges does, on the other hand, support and reassure potential purchasers of CALA's high standards of build quality.
CALA will always seek out brands that match our market positioning, but we are not afraid to recognise that the world changes and to work with newer brands whose provenance, quality and ability to supply are assured. Brand loyalty cannot become an excuse for avoiding change and failing to think about the aspirations of our purchasers.
The brands of associated products are important to CALA, but those brands must stay relevant to an ever-changing marketplace and their products must stay competitive.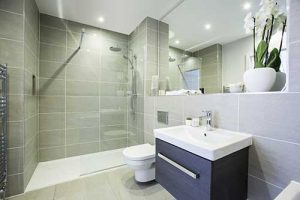 TW: There was obviously a major crash in 2008 that significantly affected bathroom and kitchen sales to the residential contracts sector. How are things looking at the moment? Is there the risk of another crash?
PB: At the moment, the housing market is good and stable – other than central London and the over £2 million market, both of which are a struggle. The UK still has an insufficient supply of housing for the actual and projected growth in number of households. This will ensure there is a market for home builders for many years to come. There will, of course, be hiccups along the way and political uncertainty obviously encourages such blips.
We believe that a strong well-funded, home-building company that values its customers, supports its suppliers and respects its staff, will weather the inevitable future economic storms, but more importantly will shine in the long periods between.
TW: In terms of the immediate future, what are the key factors that will affect and shape developers' choices in terms of bathroom and kitchen spec?
PB: The skill in new home specification has always, for me, been in achieving the right aesthetics and the right level of quality for the right price. We need suppliers who are 'fleet of foot', competitive and innovative. The CALA group's specification will not stand still, while I am involved. We want to see new products that address both market demand and a changing world. I love nothing more than meeting with manufacturers who have passionately remodelled or restyled their products to address a concern or to engineer an innovation. CALA's style is simple and chic and we will continue to move our product forward to avoid superficial fads, but embrace trends in design. CALA values the desires and demands of its purchasers and will strive to deliver bathrooms and kitchens that underpin our position as the UK's most upmarket major home builder.
DM: Over the next few years, developers will demand more and more added value from their supply chains. Bathroom suppliers will have to recognise this and ensure that residential spec development reflects the 'norm' in current bathroom trends.
At the higher end of the market, developers will want to offer their clients more choice, so an element of bespoke specification will start to become the norm. This will challenge good contract merchants to become even better.