Don't keep us waiting!

What are contractors and developers looking for from their retail and supply partners? Tim Wallace hears why dealing with the KBB sector has its challenges, and what sort of set-up retailers need to have in place to succeed

'After-sales is key…'
Patrick Burke, director, Burmor Construction, Peterborough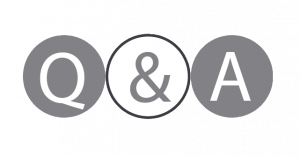 Q: What's the key to a good working relationship between a contractor and retailer?
A: Our independent retail partner is now developing its after-sales side to make sure everyone is looked after. The first job we did was a block of eight flats and there were eight kitchens in it. About 95% of it came in fine, but the client always wants 100% before he'll accept handover of the building. So we needed the missing bits and it became a little bit tense.
If you don't keep stock, you have to have a responsive after-sales side. They now have someone dedicated to it. But as a contractor, we're adjusting our expectations. When you go for a kitchen that's more bespoke and made to order, you can't expect to have thousands of bits in stock.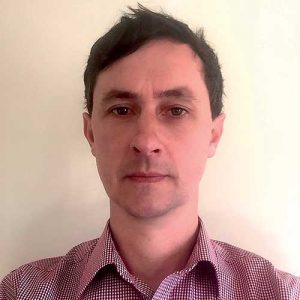 Q: Some retailers criticise big contractors for delaying payment, managing projects badly and forcing them into 60- to 90-day cycles. What's your view?
A: That's probably true of bigger developers. We would expect to pay within 30 days. There's a difference with retail kitchens. They probably take a deposit from a customer, then get the balance on completion. We wouldn't expect to pay a deposit up front. We would expect to take delivery of a kitchen and then get an invoice that we would pay at the end of the month following the month of delivery.
We don't give any leeway on payment, but that's because we don't get any leeway ourselves. The first job I did with an independent retailer, if I missed a completion date, I had to pay the client £7,000 for every week late I was. When you're building a five-storey block of flats, the kitchens are one of the last things to go in. If they're late or incomplete, you've got to wait weeks for missing bits. If the kitchen isn't fully functioning, you can't let it out, so there's a lot of pressure. You don't have the leeway to give.
Q: Where could independents most improve?
A: After-sales is it for us. If they've got something wrong, they'll say they'll turn it round in a week, and if we've damaged something, they'll turn it round in three weeks.
But we've found that because they haven't got the system in place, it might take a week or more before the message gets to the right person to action it. Then they send a bit of paper to check and sign and, before you know it, you've waited four or five weeks. An improvement to that whole thing would encourage us to use them a bit more.
One thing an independent retailer does that the likes of Howdens wouldn't, is they'll come out to site when you've plastered it and measure it as a double-check to make sure. If it needs a tweak, they'll tweak it. That's a big benefit.
You get a more personal service moving up the market. With Benchmarx and Howdens, you send drawings, you get a quote back and that's the end of it. Independents will measure, you've got access to more bespoke options, and price-wise they're competitive.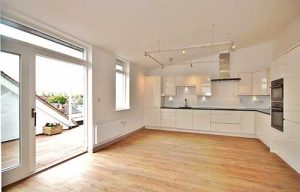 Q: Where do you normally source kitchens from?
A: We do a lot of contract work, so we use the likes of Howdens and more recently Benchmarx. They give a good service, keep stock and, if you're missing a bit, you get it the next day. If you're knocking out social housing and that sort of stuff, they're perfect. But once you go upmarket, they've got less to offer someone who wants something a bit different.
Q: So you decided to choose an upmarket retailer?
A: Yes, but the problem with that is, if there's a bit missing, or you need a replacement, or a bit gets damaged, you've got to wait another three or four weeks, which can get you into trouble with contract deadlines.
So we had a period of adjustment where you could no longer go down to the local branch and get what you needed. Sometimes it's the builder's fault that something gets damaged and needs replacing. Sometimes it's the supplier's fault – they miss schedules or it doesn't come out of the warehouse correctly and needs replacing. Then you're jumping up and down if the deadline isn't met.
We're partly a developer, but mostly a contractor. In contracting, you're often on tight programmes and you've got financial penalties if you don't deliver on time.
If a kitchen doesn't arrive when you've asked for it, or there are bits missing, you're all over your supplier and begging for it to turn up.
Q: How many independents do you work with?
A: We've only really dealt with the one. The bulk of what we do is with them or Symphony. A lot of our social housing is with Symphony direct – the Housing Association clients. The kitchens we source from Symphony are the Howdens standard, but they're not local to us and not off-the-shelf. So you've got the headache of waiting for replacement bits, even though it's not an upmarket, bespoke kitchen. We've also used joinery firms, but they're not retailers, they're joiners who make windows and stairs.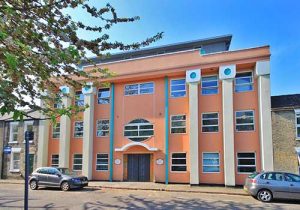 Q: How is the market?
A: It's a mixed picture in Peterborough. We're busy and look like being busy into next year, but I attended a Chamber of Commerce event recently and there are as many contractors and architects saying they're a bit quiet as there are saying they're busy. It's on the positive side, but when architects say they're a bit quiet, you're concerned that the quiet period is going to flow on down to us, because we get work from architects. But, at the moment, we're looking good into 2018.
Q: Any concerns over Brexit?
A: Last summer, round here, everybody went very quiet, but in September it picked up again and we wondered if it was just the summer holidays.
Q: Is there good money to be made in contracts?
A: It depends what market you're in. We do a lot of social housing. For an upmarket retailer, that's less their market. We've just launched a domestic works company and involved our retailer on that side. We've got four contracts on site and two or three of those will want an upmarket kitchen. In the space of two months, there's already interest. But a lot of people seem to be going to the likes of Wren, who we don't deal with. At least two clients I've spoken to on the domestic works company side have mentioned having got a quote from Wren.
Q: Would you consider dealing direct with top-end brands?
A: No, but probably only because we're not familiar with them. We do some higher-end, new-build houses, but quite often if we're asked for a kitchen recommendation, it will be the people we know about.
Q: What sort of product trends are you seeing in contract kitchens?
A: Handleless or integrated door handles seem to be the big thing. Also greys and pastel colours. We've left the shaker trend behind.
'Don't forget the aesthetics…'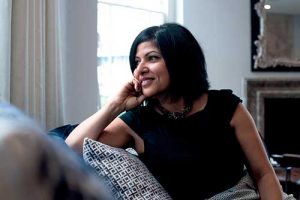 Monica Khiroya, product and marketing director, Fruition Properties, central London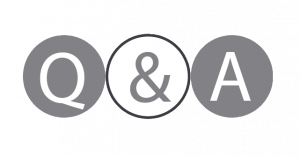 Q: What have you found are the main challenges when working with retailers and suppliers?
A: When they don't necessarily think about the aesthetics. We're property developers, but we've got between 40 and 80 units coming through this year. We work from entry level all the way to the luxury end. In our marketplace, we're appealing to end users and we try very hard not to be like all the other developers in offering a standard product. We don't just want bog-standard, white kitchens with a white worktop. It's the edging details, the lighting details – it's trying to be different from everybody else.
I want someone that's got a good aesthetic eye, but commerciality is also important. We're a business and, at the end of the day, it's about making money. We want people who are keenly priced and will stick to their price and not have lots of hidden extras.
Q: What kind of people do you most enjoy dealing with and why?
A: We've dealt with a kitchen design and installation consultancy in Hertfordshire called Ashwell Contracts for eight or nine years. We've worked with other contractors, but one of the things that I've enjoyed with them is that they've got a really good understanding of what developers want from an aesthetic perspective – not just the commercial side.
They're efficient and they offer a good range of products. They've always been quite amenable, flexible and reliable. We've worked with the top-end kitchen suppliers and Ashwell are comparable. They might not be able to do fully bespoke, but they can deliver a good-looking product.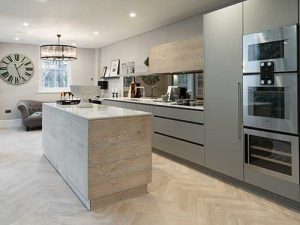 Q: So you would steer clear of Howdens and Benchmarx?
A: We definitely don't want to go down that route. End consumers read interior magazines and look at Pinterest and Houzz and see what's out there. We want to make sure that when people buy one of our developments, they don't feel they've got something that everyone else has got. It has to be more aspirational. At the top end, we work with Roundhouse. They deliver a more high-end product.
Q: What about pricing?
A: Sometimes the way people control their costs is a relationship management process. In the past, it might not have been as transparent as you might like. Maybe the industry has evolved? I prefer working where pricing is clear-cut and transparent.
In the past, we've tried some of the really big, contract-focused kitchen companies, but ended up steering away from them. They have a sales person and a team that draws up the plans and you're on a conveyor belt. It can take three or four weeks to get drawings back. It might just be small tweaks and the rest might be fine, but you might have to get the whole lot reviewed and go through the process. I understand there's a queuing system, but it's not necessarily responsive enough for us.
But with [sales manager] Oliver Pearce at Ashwell, if he knows we need it by Friday, he'll get it done. He understands that this is a two-way relationship and it has to work in a way that suits us as well. We work with a team of consultants and product managers and people who coordinate.
I also like the way they manage getting a signed-off design on to site. That's quite important for a developer. If the contractor, or actual builder, is happy working with the kitchen company, it's always a good sign.
Q: How's the market?
A: It depends on the price point. There's been a lot of government intervention in recent years. It's designed to stimulate the first-time buyer market and there's opportunity at that level and a lot going on. We're working at various levels, but we haven't got any more high-end stuff in the pipeline.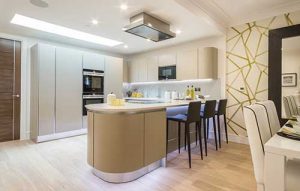 Q: What's the market like in the South-East?
A: It's cut in two really. It's quite buoyant at the lower levels and quite low at the higher levels. All our stuff coming through is at the lower price point. I don't think there's much being reported, but the higher price points in prime London is definitely a much slower market than it was. The stamp duty changes are probably the biggest influencer.
Q: Is Brexit a concern?
A: I don't know that it's a worry. Everyone's just waiting. For developers, these things can be an opportunity. In the last recession, it ended up preceding the biggest growth we've ever had. When prices slow down, there are buying opportunities.
Q: What are the big product trends in contract kitchens?
A: Soft colours and greys are still around. We've done a few kitchens in a stony grey colour, but we started doing that four or five years ago. We've now moved towards more of a dove grey. People also like greyish worktops, which give a complementary tone.
Q: Which brands do you like working with?
A: With kitchens, at the lower end, we've used Caple. We also use Bosch and Indesit appliances. Then, at the higher end, we use Siemens, Gaggenau and Miele. The Gaggenau stuff looks really nice – things like tall wine coolers look very swish.
The emerging smart home trend is interesting. Some of the Siemens stuff at the top end is wi-fi compatible. I haven't used them, but we're due to put them in, so I'll let you know. I think that cooking and washing won't be as important as controlling heating, lighting and curtains. However, I'd like to see it play out a bit more. I need to see that it makes my life easier – my gut feeling is that smart technology for heating and curtains and lighting is much more appealing.
Q: What about bathrooms?
A: We've always quite liked Duravit. It's reliable, but also quite stylish. We also use Catalano. It starts with aesthetics and then it becomes about where we source it from. We also use Hansgrohe and Crosswater. They have a good commercial tradition, they're reliable and they have a good guarantee policy. Simpsons are part of that group too, and we use them a lot – also Villeroy & Boch. They're nice quality with a good sense of value and luxury.