Casalube started out in the UK in 2004 selling Cucine Lube kitchens – first to the public, then to other retailers. In 2015, it took the decision to enter the contract market. Here contracts manager Will Evans (pictured) spells out the benefits and pitfalls of working in the contracts sector
Having moved into supplying the contract kitchen market in 2015, by the end of 2016, it had grown to represent around 60% of our turnover and we had fitted 300 kitchens. I anticipate that Casalube can double this annual installation level by the end of 2018.
At Casalube, we are fortunate, in that we are only limited by how many hours there are in a day, as the organisation and mentality of the directors and employees have one sole mission – to professionally design, sell, deliver and install beautiful kitchens to the contract trade at a fair price.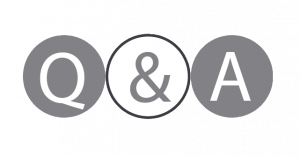 Q: How does the partnership with contractors and developers work?
A: Casalube develops a relationship with the quantity surveyors and we are required to prove that we are competent to tender for, and complete, the development, while also providing mandatory health and safety and sustainability information.
The quantity surveyors for the main contractor receive two quotations: one that is "as per design and spec", and also one that is a "value engineering" exercise, identifying key areas to reduce the contract sum, while not deviating from the sales brochure.
The bottom line is important, however a kitchen contractor that has a superior product, is competitive and has a team that is reliable and efficient, is invaluable to any project.
Q: Are there any other unforeseen costs involved?
A: Health and safety and insurance are exceptionally important and can be costly. Be aware of exactly what level of insurance – public, private, contract works, professional indemnity, performance bonds – is required and what health and safety requirements are expected of your company. Sometimes we have included these within the quotation.
Q: How important are suppliers?
A: At Casalube, we choose our suppliers meticulously. We pay promptly and the service we expect and receive is impeccable. All aspects of the kitchen install need the same level of service a developer expects. Casalube regularly partners with OEM/unbranded manufacturers, quite often the quality of the product and service exceeds the "brand leaders"– and with a cost advantage.
Q: How reliable and prompt are developers at settling accounts?
A: We have chosen who we want to do business with. It is very important to be certain that payment will not be an issue. Some of the larger developers will settle accounts more promptly than smaller regional builders, but we are in control of how we want to be paid – even drawing up our own payment document. This tells the main contractor when an element of works has been completed and is subject to payment. This is usually the responsibility of the quantity surveyor, who will be more than happy to relinquish some work to you to complete and hand it to the commercial director as their own work.
Q: Is it worth it?
A: As a contract sales manager, I'm biased. I would prefer working long hours for six months to sell 200 kitchens in one go, than take eight weeks to sell one retail kitchen. 
Frustrations dealing with developers
Other trades
Joiners, plumbers, electricians, flooring contractors, dry liners and painting contractors are all elements of the kitchen install, so ensure that check measures are completed at first fix, M&E [mechanical and electrical] are given a copy of your plans, with "setting out" points.
Our site managers build up working relationships with all of the different trades to ensure a smooth installation.
If we don't complete an accurate check measure, then the kitchen, which is probably already on order, may not fit the structural opening – an order can always be amended at this stage.
Price increases
Be aware that from initially tendering, it could be six months before a contractor is appointed for a development. So make certain that you have the build programme and try to negotiate with your suppliers to fix prices for the duration of the contract.
Otherwise, you could make a costly mistake, especially with the current unpredictability in the strength of sterling. Some manufacturers have had two price increases in the past 12 months, and contracts can run for durations of 12 to 18 months.
Kitchen install timing
There is always pressure to complete plots, we always make certain the plot is ready for the kitchen. If it's not ready, we won't install or we will inform the project manager that the plot is not ready. And if there are any damages, as a result of other trades, the developer will be charged.
Casalube has been put in this situation on many occasions and we rely on the expertise of our own site managers to know when a plot is ready for installation.
Remedials as a result of other trades are costly, infuriating and time-consuming – French polishers' day rates alone can wipe out your profit margin. Casalube is always in control and that is appreciated by the site/project managers when the contract is completed.
Unachievable budgets
This can be difficult. The developer's pre-construction quantity surveyor submits build budget costs, which are approved by the developer's board of directors.
The kitchen contractor fits out a "marketing suite", in line with the build budget, but two years later, when kitchen contractors are submitting quotes, prices have increased, which is where "value engineering" is important.
Casalube is increasingly getting involved with providing accurate quotes at build budget stages. There is no payment for the work undertaken and no guarantee that Casalube will secure the main contract. All Casalube gains is respect and the knowledge that, when the full tender pack is released, the budget is achievable.