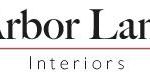 Website Arbor Lane Interiors
The Company
Working with leading kitchen retailers, property developers, builders, architects, contractors, and interior designers we manufacture bespoke in-frame kitchens and furniture for their clients across the UK.
Location
Rochester, Kent & Field Based
Hours of Work
Factory Open Hours are 8am – 5pm
Field – as required
The Role
Working under the Company CEO you will be joining a solid and highly motivated skilled team of marketing and tech designers. Your job will be to promote our product, build relationships, communicate our company ethos but ultimately deliver company targets (sales).
Duties
– Forward planning all customer visits and detailing them on the CRM system
– Ensuring all customer interaction is recorded and managed through the CRM system on a
daily basis
– Building relationships with customers, ensuring the retention and development of business,
by providing the highest level of service
– Managing display product placement and the verification of product displays among your
customer base
– Attending regular sales & product development meetings, new product launch programmes
and exhibitions as required
– Reaching new customers following defined paths using all communication methods
– Onboarding new customers to product lines and resources
– New product training for existing customers.
– Working with in‐house marketing and content creator to realise new content for social
media streams.
Package
– Company Car ‐ hybrid executive saloon(BIK efficient )
– Laptop and mobile phone provided
– Benefits: Enrolment in pension and 20 days holiday (plus stautory)
You
Interiors or kbb experience may help but is in no way essential as the team is willing
to train the right candidate but must have PROVEN transferable skill set
Ultimately do you have PROVEN transferable skill set.
Are you:
– Smart in appearance
– Looking to join a team
– Looking to progress and improve your skills
– Looking to work hard and realise both personal and company growth and improvement.
– NOT looking for hybrid working