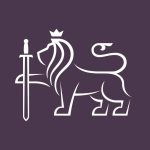 Website Clive Christian Furniture
As part of an exciting business development program, we are seeking for a Technical Officer to join our passionate and dynamic team.
For over 40 years, Clive Christian Furniture has been renowned for true British craftsmanship, utilising superior materials and time honoured techniques to create luxury fitted furniture.
We are seeking a personable and driven individual with a clear focus on attention to detail to join our Bolton based manufacturing site. The role will require the successful candidate to work within a team environment, but is also reliant on the ability to utilise initiative to seek and overcome technical challenges.
Main Role Responsibilities:
·                 Reviewing, processing and scheduling furniture orders for manufacture
·                 Creation of technical paperwork to be distributed to relevant manufacturing departments
·                 Maintaining and amending technical drawings to suit design/manufacture variations.
·                 Liaising with the Senior Management and departmental Foreman to ensure design and manufacture viability on all projects.
·                 Optimising material usage through order placement to maximise sustainability and manufacturing efficiencies.
·                 Supporting Clive Christian showrooms with ongoing projects, aiding in order placement and individual product design requirements.
·                 Liaising with Procurement Manager on material requirements and occasional order placement for 3rd party supplier components.
·                 Work closely with team members, offering support and assistance when possible
·                 General office management to ensure your workstation and paperwork are well maintained, organised and in good working order.
We are looking for:
·                 Proficient in 2D AutoCAD, 3D CAD experience is advantageous
·                 Previous experience within the KBB manufacturing industry is preferred, although a background in engineering or product design would also be considered.
·                 High attention to detail and problem solving skills
·                 Proactive and self motivated
·                 Excellent planning and organisational skills.
·                 Ability to work individually and within a team dynamic
·                 A drive to execute high quality work
·                 Ability to stick to deadlines with strong time management skills
·                 Background in joinery would be beneficial
Benefits Include:
–         Competitive Salary
–         Company Pension
–         24 days holiday + Bank Holidays
–         Working amongst talented and enjoyable workforce
–         Free on-site parking