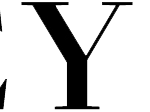 Website harveyjonesuk Harvey Jones Ltd
Making beautiful handmade kitchens for over 40 years
For over 40 years Harvey Jones have hand built more than 20,000 bespoke kitchens and know exactly what it takes to deliver furniture that our clients are proud to use and have in their homes. We are passionately dedicated to always exceeding client expectations; Inspiring, designing and crafting premium handmade kitchens that will forever be loved.
We craft our kitchens in five simple, beautifully made designs. They are built to last using traditional construction techniques, and each design can be customised and personalised to our clients' exact needs and tastes. We are a growing company with 29 showrooms across the UK, and our award-winning ranges and projects are regularly featured across magazines, newspapers and design websites. We are dedicated to continually driving ourselves and our business forward. We will not stop because we aim to be the best!
We are currently recruiting for an ambitious and dynamic Kitchen Sales Designer to join our growing sales function/team in our Guildford showroom.
As a Kitchen Sales Designer, you will be responsible for selling our range of luxury, bespoke, handmade kitchen furniture to our customers. You do not need to be a design genius as we will provide all the training you need to bring you up to speed with everything necessary to be successful in the role.
Our most successful Sales Designers come from a variety of different backgrounds. Previous sales experience is highly desirable; a confident, can-do attitude and a willingness to learn is a must!
The core responsibilities of the role are:
Selling our bespoke, handmade furniture to our clients.
Project managing kitchen's projects from initial interest right through to completion.
Designing kitchens using ArtiCAD.
Meeting and exceeding KPI's.
Providing outstanding customer service.
Working alongside your showroom administration support staff to ensure every specification is perfect.
Liaising with manufacturing and head office staff to produce, deliver, install, paint and survey all projects.
Here at Harvey Jones, we will provide all the training you need to be successful and continuously develop you within your role. In return for your hard work and commitment you will be rewarded with some great benefits, which include:
Competitive and progressive basic salary.
Uncapped commission structure.
Day off on your birthday.
Buying and selling holiday scheme.
Flexible working scheme.
Employee assistance programme.
Regional team outings.
Comprehensive training and mentoring programme.
Access to free development/coaching programmes.
Clear career progression path.
28 days holiday (including bank holiday) increasing to a maximum of 33 with years of service.
Employee product discount.
Free retail vouchers from high-end brands.
Meet your targets and you will enjoy one of the best uncapped commission structures around, with a realistic year one OTE of £35,000 and £55,000+ thereafter. Our current top performers are earning in excess of £100k!
Got what it takes? Click to apply!
If you have not heard from us within the next two weeks, please assume that your application has been unsuccessful at this stage.