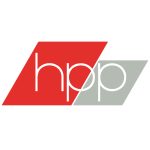 Website Hill's Panel Products Ltd
HPP specialise in the manufacture and distribution of components to the fitted furniture industry. Founded in 1991 we are a well-established and stable business.
HPP are a forward-thinking employer with a very positive and inclusive company culture. We firmly believe that a positive attitude is equally important as relevant skills and experience, as well as the ability to integrate and collaborate with existing members of the team.
We are proud of our proven track record to get to market with new ideas and products and strive to be the best in our sector.
To support the continued growth of our business we are recruiting a Marketing Manager. The successful candidate for this role will report to the Marketing Director and will be responsible for developing all areas of the marketing function, including:
Developing the marketing strategy
Identify and implement new initiatives to drive brand awareness and sales
Identify and exploit opportunities that are currently being missed
Keep pace with the changing marketing landscape, making recommendations and changes as necessary
Evolve and enhance social media presence
Working with key suppliers to ensure common goals are pursued and achieved effectively
The ideal candidate will have the following skills and experience:
Strong organisational skills with the ability to multi-task and prioritise workloads
Excellent written and verbal communication skills with the ability to build strong relationships both internally and externally across a wide variety of stakeholders
Experience within marketing, including strategy development and implementation
Some management experience
KBB industry experience would be beneficial
Although this role has skills and experience which would be beneficial these are prerequisites and we are keen to hear from anybody who feels they could effectively fill this position.
This is a full-time position with an immediate start available.
Competitive salary plus benefits which will be dependent on experience.
Opportunity to join a well-established and stable business.
Access to the company pension scheme.