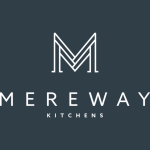 Website Mereway Kitchens
Marketing Executive
Mereway Kitchens is a well-established family business located in Tyseley in Birmingham. We are looking for a talented, experienced marketing professional who is ready to make their mark and join our well-established marketing team.
Duties will include:
·As part of the marketing team you will support the kitchen and bedroom divisions supporting the definition and delivery of correct positioning prioritising new ranges and features with financial justification.
·Have fresh innovative ideas on how to increase brand presence
·Increasing visibility of the company website through a variety of marketing campaigns, including creating and running email campaigns
·Reporting on marketing activity and deliverables making recommendations, in addition delivering a monthly marketing overview for inclusion in the board report.
·Designing other advertising, marketing and promotional literature working with various 3rd party contacts including multiple agency relationships across advertising, print, online, data and direct marketing.
-Working in conjunction with the marketing admin, ensure launch packs are delivered on time to support product launches. Assisting with the collation of general marketing materials
– Working with the Head of Marketing to support the team with day to day duties including external communication by mail, preparing mail merge letters and documents including the support of our premium partner programme which includes data updates to drive the showroom locators on line and retail support directly.
– Liaison with the Area Sales Managers to ensure timely information, samples and brochures are available
– General administration duties including regular reporting to include raising purchase orders and arranging business cards, letter heads and information for sales meetings.
– Ad-hoc marketing projects
What we need from you:
·Excellent IT, writing and editing skills with attention to detail.
·Exceptional communication (in writing and verbally).
·First-class organisation and time management skills to carry out projects simultaneously
·Experience creating and delivering comprehensive marketing campaigns.
·Confidently leading and seeing through projects from start to finish ensuring they are concluded
·Demonstrable advanced use of typical marketing platforms such as CRM, marketing automation, content management systems and more.
·Understanding of business challenges, buying processes and how to position solutions for senior decision-makers.
·Confident working on own initiative.
·Ability to travel when required
·Charismatic – able to build rapport quickly.
·Enthusiasm, confident, positivity and a solution-focused mentality.
-Experience required: 2 – 3 years
Qualification: Marketing or Business Degree, or a related field or proven marketing expertise is desirable
If you feel that you can bring fresh ideas, innovation and are a team player please apply including your full cv to [email protected]