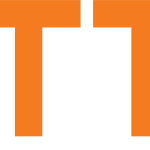 Website QETTLE
Brilliantly British 100°C boiling water taps
Enthusiastic and growth-driven? Step this way… This is an exciting opportunity for a bright and ambitious sales exec to work with a unique British brand and brilliant product. Hybrid role and salary from £25k+ depending upon experience.
Every kitchen needs a QETTLE. From instant cuppas and snacks on the go, to filling saucepans of boiling water for speedy rice, pasta and vegetables, a QETTLE boiling water tap is the clever, multi-tasking appliance that has become a kitchen must-have.
Having successfully established QETTLE as a direct to consumer brand, we're now building our B2B customer groups – kitchen retailers, kitchen designers, plumbing and merchanting. This is a genuinely exciting, growth-orientated position that is not only driven by a sound sales and marketing strategy, and a fantastic, unrivalled product, but by our proven past success in the kitchen and bathroom sector.
Reporting to our Sales & Marketing Manager, you'll be tasked with developing and converting sales leads. You'll have a natural flair for selling, will understand the value of cultivating relationships with key customers and will have an appreciation for interiors, home improvement and product design.
Responsibilities
– Researching new prospects and generating leads
– Building and maintaining relationships with customers
– Setting up calls and meetings, using Teams/Zoom
– Preparing and sending quotations and sales proposals
– Advising customers or product options to suit their projects/requirements
– Strengthening relationships with existing customers
– Ensuring exceptional, personable service at all times
– Liaising with other departments to ensure the smooth transition of opportunities
– Using Microsoft Dynamics 365 to manage customer records
– Staying up to date with industry trends and competitor activities
– Acquiring and maintaining in-depth product knowledge
– Conducting product demonstrations in person and virtually
Your skills and strengths…
We think you'll be someone with a natural ability for sales, combined with a strong desire to achieve. You'll love the idea of working for a brand that offers a genuinely innovative and exceptional product offering. And you'll relish the huge opportunity that our specific customer groups represent. At the same time, you'll be someone whose mature mindset means you appreciate the value of cultivating and nurturing customer relationships. We'd envisage you'll enjoy being part of a small, committed team and that you'll love experiencing tangible results.
Ideally, you'll have accumulated excellent sales experience, will be organised and will be unfazed by managing sales leads and customer relationships using our Microsoft Dynamics 365 CRM platform.
Our offering
– Competitive salary from £25k+ commensurate with your experience
– Hybrid working, post onboarding and induction
– 25 days' holiday per annum and bank holidays
– Pension contribution
– Plentiful, free parking
– Staff discount across the QETTLE range
– Informal social events