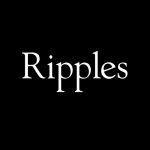 Ripples Newbury
You will help customers explore their needs, stimulate their imagination, and create bathrooms that meet their every expectation.
You need to:
Have a design degree or similar work placed experience in interior design/decoration/architecture or equivalent.
Have a passion for design and be capable of working with 3D perspectives, elevations & scale plans, and render.
Be able to achieve monthly/annual sales targets.
Be able to read architects plans.
Be an excellent communicator with a good command of the English language (written & oral).
Be capable of developing enquires in the showroom through a confident and personal approach to customers.
Work to deadlines and at peak periods, the pressure of higher volumes of work.
Visit the client's home to undertake surveys, sometimes outside of normal working hours.
Have a full driving license .
Work on Saturday's (day off during the week)
Salary: up to £45,000 per year including commission and bonuses
COVID-19 considerations:
We are ensuring that all COVID-19 guidelines regarding health & safety are fully met in the showroom.