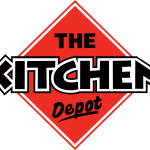 Website www.thekitchendepot.co.uk The Kitchen Depot
www.thekitchendepot.co.uk
Job description
Remember sitting around the table at home. That feeling of belonging as your family gathered for a meal. Imagine helping others have that same experience. Help make something truly special by joining The Kitchen Depot's growing family.
We believe that the kitchen should be the heart of the home – a beautiful, practical space, built for sharing time together. We're looking for a warehouse operative/delivery driver to help our customer's receive the best possible service.
You'll be given all the training you need to begin, then all the freedom you need to grow.
The job role will include:
Keeping warehouse tidy and organised
Sorting deliveries into designated areas ready for delivery to clients
Delivering clients goods either direct to client or to our team of fitters
Liaising with the sales team to ensure they can keep their clients updated
Keeping an updated spreadsheet of all stock items and ensure good stock levels of commonly used materials/parts
Essential requirements:
Full clean driving license with minimum 3 years driving experience (for insurance purposes)
Computer literate and comfortable using cloud software and Microsoft office – namely excel
This is a physically demanding job which requires some heavy lifting so please take this in to account before applying
Hours
Monday-Friday 9am-3pm (6 hours per day)
Flexible working hours when possible, as a small family business we are led by client needs and demands so occasional weekend or evening work may be required either as overtime or by amending shift times.
Job Type: Full-time
Salary: £10.00 per hour