Global smart home trade association Cedia's lead instructor (EMEA), Geoff Meads, takes a look at the opportunities connected tech presents for KBB retailers and how working with a Cedia professional can prove a productive partnership
The recent sad passing of Roger Moore reminded me of the very first Bond film I saw at the cinema, 'The Spy Who Loved Me'. As I marvelled at Q's gadgets, I wondered what 007's house might be like.
Back in the Seventies, Bond's watch-phones and camera pens seemed fantastical. Now, they're an affordable, achievable reality. But what about the home? Back in 1989, Marty McFly's house in 'Back To The Future 2' (set in 2015) gave us another glimpse of the future, suggesting flat TVs, home video conferencing and virtual reality headsets for all. Wait a minute, we're there!
Thanks to the fast rise of internet access and portable smart devices, the market for connected homes is on the up – big time. And they are now within easy reach of every homeowner.
According to research by Frost & Sullivan, it is predicted that there will be up to 36 Internet of Things appliances in each four-person family home by 2020.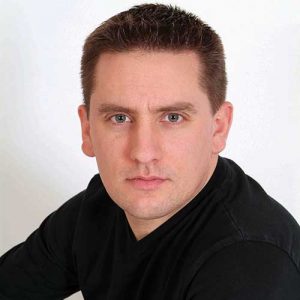 The central control device, the smartphone, is already in our hands, so all that's needed to complete the picture are the smart devices themselves. They're here too, and come in all shapes and sizes, from audio systems and TVs to smart lamps, full-house security and assisted-living products. Imagination is the only real barrier to entry.
While the living room has been an obvious choice for smart systems, kitchen, bathroom and bedroom spaces are now featuring heavily, too.
Lighting, including energy-efficient, multicoloured LEDs, can be controlled house-wide in 'scenes'. This allows simple 'all on' and 'all off' controls, but also things like 'party mode', 'cleaning mode' and even activity recording that can record your light use and play it back while you're out for added security.
Kitchens are an increasingly favourite place for smart-home tech. Fridges that monitor expiry dates of food and automatically build your shopping list are here. White goods with smart-home control and energy monitoring are also with us. Voice control, so you can turn on the lights or change audio track while stirring your hollandaise sauce? No problem.
Bathrooms are enjoying an influx of smart tech, too. App-controlled baths and showers are available right now. TVs that hide behind your bathroom mirror are becoming more affordable each year and colour-changing lighting is an everyday install for a professional smart-home integrator.
We're also seeing wireless or Bluetooth-connected speakers integrated within bathroom furniture.
The bathroom also offers opportunities for this tech to be deployed in home health and monitoring. Pressure-monitoring sensors under the floor and voice-controlled alarm calls can bring reassurance to both elderly occupants and their loved ones.
According to the charity Age UK, the number of people aged 60 or over is expected to pass the 20 million mark by 2030. The cost of NHS and nursing home care is increasing, and we're running out of bed space in public and private facilities. Technology deployed in the bathroom and kitchen provides a solution that will enable the elderly and the infirm to stay healthy and enjoy the comforts of their own home for longer. Smart toilets capable of automatically analysing your waste and flagging up any potential health issues to your smartphone or laptop will inevitably prove popular.
Now, many so-called 'smart' items are available in every DIY and department store. In many cases, they are simple, standalone products that can sit on the home's wi-fi network, rather than offer anything especially smart. Homeowners can buy them on Saturday afternoon and have them up and running for a party the same night, so there's little obvious opportunity for the KBB retailer.
Automation
However, smart tech is increasingly being integrated within kitchen appliances, bathroom pieces and bedroom furniture.
This trend will only increase and offer the opportunity for retailers to meet the rising consumer demand, plus the potential for these appliances to be connected into a more complex whole-house automation system.
Integrating smart appliances to be part of a broader, integrated control platform demands the skills of a professional – someone who has the technical chops to bring everything together. This is where Cedia members come in.
The Cedia world embraces entertainment systems, but also lighting, security, HVAC subsystems alongside any IoT device or appliance that can be connected to a home network for simple, seamless control via one interface, rather than through a proliferation of independent, disconnected apps.
Cedia members are also skilled at hiding tech, rather than having it on show to undermine the clean lines and attractive interior schemes that retailers work hard to create.
It makes perfect sense for KBB retailers to forge productive two-way partnerships with local Cedia members, many of whom are already well-connected with their own wealthy client base in the local area.
Adding the skill set of a Cedia member to the range of professional design and installation services that KBB retailers already provide is, frankly, a no-brainer.
Those who take the opportunity to build business in this area will be able to capitalise on the market opportunity for technology and make sure they are delivering beautiful, premium kitchens and bathrooms for their clients.
To find out more about possibilities that smart home systems might bring to your own business, contact Cedia at www.cedia.co.uk