'If you think the smart home isn't here, you're sadly mistaken'

Experts from Hoover Candy and Whirlpool discuss the evolution of the connected home and why retailers should be maximising opportunities in this growing sector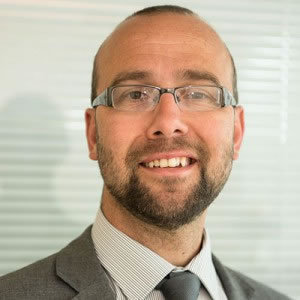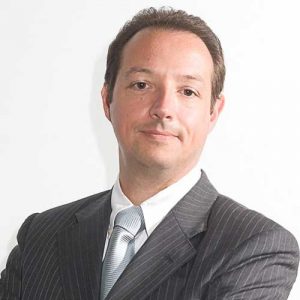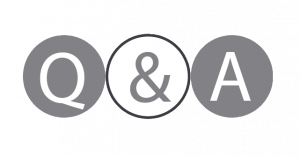 Q: Can you explain the idea behind the smart-home concept? What's it all about and how does it work?
Marco Signa: The smart home is about the additional benefit to the end consumer, on top of, and beyond, the standard functionality of the products. It's about making everything faster, easier and more convenient. A connected washing machine and a connected refrigerator are still a washing machine and a refrigerator, but the smart functions mean you can get much more out of them – the ability to remotely control the appliances, exchange information for the energy management within the home.
Steve Macdonald: Home appliances are always about convenience. Smart functions take them one step further, with features that save the user more time and make their lives even easier.
Q: Would you agree that there's a lot more to creating a true smart-home concept than just having smart appliances in your kitchen?
MS: We've [Whirlpool] done research on this topic and, rather than individual 'smart' products, what consumers really want is an ecosystem in the home that will create synergies between as many products as possible, to create a more efficient and comfortable environment in the home. For example, if you had solar panels on the roof that generate energy, through the connected-home concept you may have appliances that automatically start when there's enough stored energy.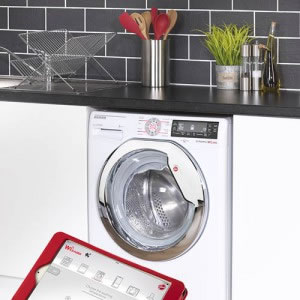 SM: More and more appliances are becoming connected, but you've also got voice-activation technology coming through, which is opening up even more possibilities. According to data from this year's Consumer Electronics Show (CES) in Las Vegas, something like seven million smart hubs, from companies like Google and Amazon, will be sold in the world this year. As Marco says, eventually there'll be one central system in the home that will allow a range of appliances and other technology to communicate with each other. For example, the washing machine will be able to tell the tumble-dryer that it's just washed a 5kg load of cottons and, rather than the user having to work it out, the dryer will automatically be able to suggest a program that can launder those items effectively.
MS: It's the responsibility of leading manufacturers and software companies to break down the barriers and design for seamless and intuitive interoperability and use. This is why we [Whirlpool] have already announced partnerships with other industry leaders, including IBM, Amazon and Nest, and why we're taking this initiative further through IFTTT [If This, Then That] compatibility – a cloud-based web-service that enables users to connect a range of apps, services and products, allowing them to work together.
Q: What are the benefits, to retailers, of selling connected appliances and the smart-home concept?
SM: This market is growing and will only continue to grow – the opportunities are there. The story for retailers is that, by getting involved in this market, there's an opportunity to sell the technology, which should offer reasonable margins, but also ongoing service opportunities that add value to their business.
MS: As we've said, the smart-home concept is not just about appliances. We're talking about building a system that controls a range of products from different industries. So, there's an opportunity for retailers to diversify their product portfolio and extend their appeal to a wider audience. Rather than looking at it as selling individual products, being able to support customers by providing solutions that create an ecosystem they can maintain and install, would enable retailers to differentiate their business from the competition and create new revenue streams.

SM: According to some recent GfK research, 78% of people are interested in smart appliances, but don't understand the benefits they can bring them. Manufacturers and retailers have to work together to drive that message home. We've [Hoover] been in this sector for a couple of years now and there aren't many retailers who've taken the concept and really run with it. It's our job, as manufacturers, to help retailers understand that there is real consumer demand for this and that with that demand comes opportunity for retailers.
Q: Are retailers coming round to the smart-home concept? Or do the sceptics still outweigh the believers? Some say that smart features on appliances are just a gimmick…
SM: In the beginning, some features of some smart appliances were perhaps slightly gimmicky, but the true benefits are coming through with the products we're seeing launched now.
MS: The biggest resistance we've seen from retailers globally is the fact that they find it difficult to communicate the benefits to consumers. Being able to show the benefits of these products to the end consumer is different from what they've done to date with traditional products. Energy-saving functions or load capacity, for example, are strong arguments that retailers can be easily trained on. Training a retailer to sell the benefits that connected appliances offer is a more complicated process and can create a barrier to the sale. Connected functions and features need to be demonstrated in the showroom in order to convince consumers to buy 'smart' models over traditional ones.
SM: If you think the smart home isn't here, then I'm afraid you're sadly mistaken, because it is and its potential is just going to grow. There are definitely some retailers who already recognise the benefits and are embracing the change. What we've learnt is that retailers need to understand the technology and benefits themselves so that they can sell the idea on to consumers. When I'm talking to retailers, whether that's an independent or a multiple, I hammer home the importance of looking at this as a whole concept, not individual appliances, and encourage them to devote one area of their showroom to it.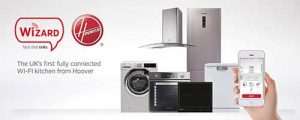 Q: What do retailers need to do to be able to sell the whole connected home concept? Is it about becoming experts themselves or partnering with the right brands and specialists?
MS: It's up to them what strategy they take. They have a choice whether they become competent themselves or if they partner with other specialists. The main point though is that, if retailers keep doing exactly what they've always done, they may actually limit the opportunities that these products can provide them. It's about being dynamic and following the trends. There are retailers, across all industries, that are changing the way they do business because they recognise that if they don't, they could miss out on opportunities.
SM: I think it's all about partnering with the right brands, whether that's in our industry or other areas of the smart-home sector. Obviously, communication between manufacturers and retailers is key to understanding what is required in terms of selling and installing the solutions. But, ultimately, retailers who want to make the most of this growing sector will have to be prepared to devote space in their showroom to this concept. It's about showing consumers that they're a forward-thinking retailer. And, they have to be, because technology is changing all the time so retailers have to keep up.
Q: What are Hoover and Whirlpool doing to support retailers selling connected appliances?
SM: It's in our interests to support retailers and we're doing everything we can to make sure they understand how to sell these products effectively. We offer training sessions and a training guide that's available in print and online. We're constantly fine-tuning the information and training we offer to make it better.
MS: We support our trade partners by promoting their businesses to help drive footfall and helping them display the products effectively, so they can convince consumers of the true benefits they offer. It's a completely different sell from traditional appliances and there is a lot of work to be done on the shop floor. But, we're all still learning about this sector.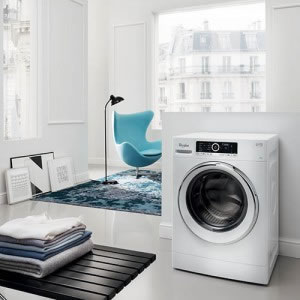 Q: Is it fair to say this technology is really only aimed at affluent buyers?
MS: Connected products are already available at different price points and the technology will only become more affordable over time, as more and more appliances have these capabilities. And, when you look at what consumers need, in order to operate connected appliances – internet connection, broadband, a smartphone or tablet – it's everything the majority of people already have, regardless of how affluent they are. There is a difference in the price of traditional appliances compared with connected models, but actually, in most cases, it's not the kind of gap that would make you think twice.
SM: Our [Hoover Candy] ambition is to make connected appliances as accessible as possible and bring the technology to the masses.
Q: Would you agree that a true 'smart-home' is unachievable until we get open platforms, that allow consumers to control devices from different brands via a central system?
SM: It may start to converge in one form or another, but we've yet to see how that will happen. My thinking is that it's more about controlling appliances and technology through voice activation. We're already seeing that with smart hubs, from companies like Google and Amazon, that connect a range of apps together and allow the user to control everything through their voice.
MS: The industry has done a lot of work in order to find convergence, but realistically, this doesn't mean that any brand wants to give away the control of their product to competitors. Where finding a shared platform is most appropriate is energy management. Consumers want to be able to control all of the relevant products using a central system, rather than having to manually program them one by one.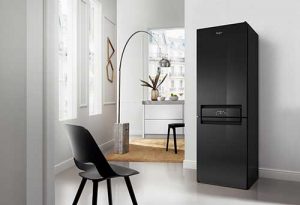 Q: What will the 'smart-home' of tomorrow look like?
SM: I keep coming back to it, but voice activation is by far the biggest development. It's already here and it will just evolve even further in the next five years.
MS: Some of the technology we perceive as normal now is like something out of an old sci-fi movie. So, because of where we've come, it's difficult to predict where things could go. What we can predict is that this trend is only going to grow and anyone that doesn't embrace it will not be in the market much longer. It's as big an opportunity for retailers as it is for manufacturers. This is a sector that any company looking to thrive should embrace.