Belgian premium appliance company Novy is targeting the UK as a "key" market for the brand's expansion.
Owain Harrison, former head of sales and marketing at Hoover Candy Baumatic, will head up the UK operation as its new country manager.
Novy has been operating in continental Europe for over 50 years. The brand claims to have developed the first noise-reduction system for cooker hoods and to be the innovator of perimeter extraction – a technology it has patented.
The company also has a range of technologically advanced induction hobs, which include models that have built-in controls to automatically adjust the airflow of the hood installed above them.
The Novy appliance range is available in the UK from this month.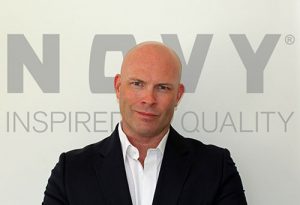 Harrison said: "There is such a huge opportunity for premium designers and retailers to specify Novy, as they can be assured of a truly top-quality product that is both designed and made to last. I am greatly looking forward to building the Novy brand in the UK."