David Levine, chief executive of augmented reality specialist DigitalBridge, believes that AR is set to transform the KBB market and that the launch of Apple's ARKit framework (pictured) later this month will fuel the release of AR apps for the iPhone and iPad
Augmented reality (AR) is not an entirely new technology but the upcoming launch of the latest iPhone and the arrival of ARKit has thrust the visualisation technology into the spotlight.
With developers already working on augmented reality applications ahead of the expected mid-September launch, all eyes are waiting to see which industry will benefit from implementing the technology as part of the user experience.
The kitchen, bedroom and bathroom market is set to be one of the big winners in the AR arena, as retailers will finally be able to help consumers overcome the long-term problem of the "imagination gap".
Digitalising "try before you buy"
Shopping for the home can be one of the most stressful things a consumer can do particularly considering that most items like beds, baths and kitchen appliances are expensive purchases.
Coupled with that, the idea of planning for a home refurb only to start regretting your design choices mid-project is a serious concern for consumers.
Similarly, not being able to visualise what products and finished projects will look like before spending money is a massive consumer frustration and a real commercial challenge for retailers to overcome.
Our previous research has found that the imagination gap – when consumers don't make a purchase because they can't visualise a product like a bed in their home – is costing the home décor market as a whole £1 billion a year.
Now, augmented reality is making it possible for consumers to virtually preview products in their own home, whether it's a new bed, or kitchen layout, before they have to spend any money.
Having this type of visualisation platform is a vital consumer tool for businesses to have, and vastly increases the chances of making a sale.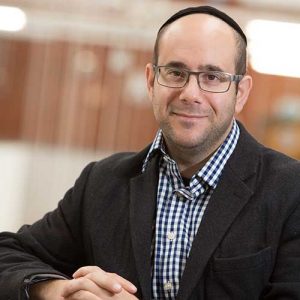 In fact, 55% of consumers say they would be more likely to make a purchase on the spot if they could preview their products at home using augmented reality first.
AR in the KBB market
The market for kitchens, bedrooms and bathrooms is a huge part of the world economy.
In the UK alone, just the bathroom market surpassed the £1bn mark last year according to a report by MTW Research, based on data from 90 bathroom retailers.
When it comes to kitchen sales, MTW Research suggests the market will surpass the £3bn mark for the first time this year.
Even Brexit is likely to have little impact on the market with projections suggesting a market slowdown of no more than 3% in the next few years, with a recovery to normal levels expected by 2020/21.
But augmented reality has the potential to negate this projected slowdown by making it more likely that consumers looking to make a major home-refurb purchase in the next year will actually do so.
Considering the size of the market, if more consumers could be convinced to make purchases on the spot, rather than being allowed to go away and think further while trying to imagine what products will look like in a given space, there are potentially millions, if not billions, that could be added to the market.
An emerging phenomenon
Apple has helped give augmented reality its first "mainstream moment", since focusing on the technology with ARKit and the latest iOS 11 platform, but this is not the first time that retailers have tried to implement some kind of visualisation platform into their customer offering.
Major retailers, like Ikea, have previously offered this kind of platform, but for the most part the technology has been underwhelming in its execution due to poor user experiences and limited numbers of products that can be used.
For instance, one of the earliest incarnations of visualisation technology allowed users to change the colour of a wall in a room.
However, the platform only allowed users access to a single model of a room – rather than the user's own room at home – while the digital environment failed to react to changing tones and colours, failing to give a realistic preview of what the changes would look like.
Recent developments, and one of the reasons brands are so excited about ARKit and new augmented reality tools, now allow users to take an image of a bedroom or bathroom on a smartphone or tablet and then manipulate the environment directly on the screen.
The technology behind ARKit ensures that the image represents a scaled 3D image of the room in the picture, allowing customers to get a feel for how a given item would fit in the space, while the machine learning and artificial intelligence elements of the technology ensure that the image reacts to changing tones and light conditions, enabling an accurate preview of a refurb project.
An effective brand-building tool
We know from in-store trials with John Lewis that this kind of technology is popular with consumers, especially at a time when they are expecting more from businesses when it comes to making more of the technology they have.
Being able to order an item online and have it delivered the next day is no longer enough when it comes to technology in commerce and businesses are under more pressure to offer a new kind of experience.
This is significant for the KBB market, as our research has shown that 75% of households are planning to make some kind of change to either their kitchen, bathroom and bedroom in the next year.
The research also showed that consumers are more likely to shop with a brand offering AR either in store or online.
Being able to try more than one option before committing to a purchase and being able to share ideas for designs and products with friends and family are just two of the benefits consumers expect from AR in the KBB market.
ARKit is still a few weeks from launching, but it is already lining up to have lasting impacts in all kinds of industries.
The KBB market is no exception to this and in the coming months we fully expect to see a new AR-inspired ecosystem emerge to totally transform how consumers shop for these rooms in the future.