Trevor Scott of Rugby Fitted Kitchens has been holidaying in the Languedoc region in the south of France. We persuaded him to check out some kitchen retailers while he was there. Are there any lessons to be learnt for the UK? 
"I'm on holiday in France and over deadline. Do you want to replace my page with something else this month?" To which our esteemed editor replied: "No, why don't you do a piece on the French market?"
Thanks a bunch, Tim!
So that's why a red-faced and slightly sweaty Englishman in shorts could be been seen wandering in and out of the kitchen studios of Carcassonne in the Languedoc region of France this summer asking all sorts of questions about their businesses in his poor franglais. I thank all of the contributors for their openness and honesty.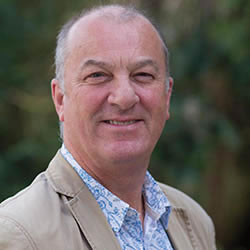 It was easy to find my first contributors, as they were all located on the same modern retail park on the outskirts of the city – you know the type that you can see on pretty much any autoroute major junction throughout France. Indeed the main three outlets were virtually next door to each other.
The first, Cuisines Maxima, one of an independent chain of 11 stores predominantly in the west of the country, exclusively sold low-priced German kitchens, one of the sub-brands manufactured by Häcker.
The second, Cuisinella, also a chain, sold low-priced kitchens manufactured by Cuisines Schmidt. The third was Cuisines Schmidt itself, selling higher-priced kitchens than the other two. What was interesting was that all three, although independent, had 100% bought into the single-brand concept, with showrooms that were clearly styled to suit the corporate message and all, no doubt, benefited from group marketing activity.
Véronique at Cuisines Maxima, who had only joined the company earlier this year, told me that business was good, as they were very price-sensitive and had no problem with hitting the €5,000 (£3,516) average that most of their clients were prepared to spend. Maxima, which had been in business for six years, had definitely seen an increase in footfall this year. They offer a free design service, but clients have to bring plans in and the designer will sit with them and produce a plan and quote there and then, and hopefully take the order.
Véronique said: "My boss tells me I'm paid to sell, not to draw!" Home surveys are only undertaken post-sale. They do not feel the internet is a threat and the appliance brands sold – Electrolux, Candy and Hotpoint – were competitively priced, she said. This was an impressive low to mid-market showroom that was well presented and geared towards volume sales. Its customer base was 100% retail with an increasing number of foreigners with second homes as an important client group.
I can see why in the UK brands like Cuisines Schmidt and Nobilia are launching soft franchise branded showrooms, as this model clearly works in France.
Nearby Cuisinella was so bling, bright and festooned with summer sales promotion POS that it was difficult to see the actual kitchens. Sales designer, Matthieu Jenny, told me Cuisinella was part of the Schmidt group and had 230 branches nationwide. They were all about the low-cost, quick sale, with a mostly younger client base. I couldn't get more information from Matthieu and his boss was with a couple taking an order.
Cuisines Schmidt, although equally as corporate, was more like a classic middle to middle-upper market British showroom with well-appointed, aspirational displays. I spoke to owner Benoit Rousseau, who told me they had been on the current site for five years and that business was flat and had been throughout that time, perhaps suggesting the squeezed middle market was still suffering from the effects of the recession? It always pre-surveys before commencing the design process and Rousseau told me the average order value was about €10,000 to €12,000 – nearly twice that of the two previous showrooms.
I asked him what appliances sold best and he told me his best seller was Viva, a low-priced BSH brand known as Constructa in Germany and not available in the UK. He thought the 2015 Neff product was very expensive and doubted they would sell much of it.
Market positioning of appliance brands within Europe is different from the UK and certainly price examples I saw suggest that electricals in general command far higher prices in France than in the UK.
The last showroom on this estate I found was Absolument Cuisines. This poorly laid-out showroom looked lacklustre and tired. The woman I spoke to admittedly spoke no English, but made no effort to communicate with me. It sold only kitchens from the one brand – Cuisines Sagne, but I'm afraid it wasn't doing the marque any favours.
Also on the estate was a giant superstore called BUT. This chain has about 300 stores across France and sells everything from lampshades to complete kitchens. Think Currys combined with Homebase and Dunelm. The kitchen displays were hanging – enough said?
Heading into the city, I came across the impressive Ferrand. Located in a beautifully renovated mill that included the original stable block – home to its kitchen studio. It was a family-owned merchants that was established in 1876. It exuded quality, charm, warmth and confidence. It was a delight to visit and unashamedly upmarket.
I met Claude, a very nice lady who explained as we went that Ferrand was first and foremost a tile centre suppyling much of the trade locally. Its bathroom showroom was extensive and showed off its own range of bespoke granite washstands and shower enclosures, as well as sanitaryware from Jacob Delafon and V&A, to name but two.
Proud Claude proudly told me that Ferrand also fabricated all its own granite, marble and composite worksurfaces on site. Ferrand's kitchen offer, although important to them, came in third behind tiles and bathrooms in terms of volume and turnover. Interestingly, although tiles and bathrooms were supplied to the trade, its kitchen clients were exclusively retail.
Brands sold were the French Cuisines Pyram and the Italian Arrital. Average order values were around €15,000, including solid surfaces, but surprisingly no appliances, as Ferrand has chosen not to get involved with electricals. It sells around 60 to 70 kitchens a year and said the market, which had been flat since 2009/10, had picked up noticeably since Easter.
My last visit was to Fargues Menuiserie. This independent showroom offered a one-stop, design-to-build service for kitchens, bathrooms and general interior design. Established in 2007, it supplied kitchens by Cuisine Hardy and appliances from Neff, Smeg and Electrolux. Its customer base was pure retail and although business has been flat since opening, it has been steady and order values average around €15,000. I got the impression this steady business was happy just jogging along, relying on its reputation and referrals to bring in its next client
So what conclusions can I draw from my French excursion? The market appears to be dominated by branded outlets that are price- and volume-driven, yet who are offering surprisingly good quality. Appliances seem to be almost incidental, with little regard to the brand. I was interested to hear from all the showrooms I visited that traditional-style French kitchens had finally fallen off the edge of the cliff and the market in general had polarised towards contemporary, high-gloss and handleless designs.
I can see why in the UK brands like Cuisines Schmidt and Nobilia are launching soft franchise branded showrooms, as this model clearly works in France. I wonder how much longer it will take for British brands to adopt this model?