We design and sell in a different way
Alex Beaugeard, design director with handmade furniture maker and retailer McCarron and Co, tells Tim Wallace how its unique strategic approach is helping drive growth
Many people were probably tempted to spend an indefinite period under the duvet with a bottle of single malt when the recession pulled the rug from under the KBB industry. But another option was to team up with some of those in a similar situation and launch a new business.
Six years ago, this was the scenario facing the people at what is now McCarron and Co. With years of industry experience behind them, they seized the chance to buy a Wiltshire production facility and began designing, manufacturing and retailing bespoke furniture for the upper end of the market.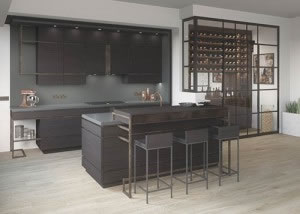 The company claims to offer comparable quality to its bigger and more established rivals, but with more flexibility and therefore greater choice. It might not yet be a household name, preferring to foreground the quality of its products over its brand. But McCarron is looking to build on a turnover of around £5 million and has just opened a second London showroom in Westbourne Grove. Two other stores, in Warwick and Harrogate, also stock its products, while around a third of its business is aimed at the growing developer market.
Product-wise, the company focuses not just on kitchens, but bathroom storage, bedroom furniture, media rooms, wine rooms and studies.
Its design director is Alex Beaugeard, who joined Mark Wilkinson in 2006 and went on to become one of the brand's top salesmen, managing two of its London stores. He left the company in 2011 to join luxury furniture brand Linley, where he helped build a business worth over £1 million in 18 months. But he was then lured to McCarron, which he describes as a company with "amazing potential".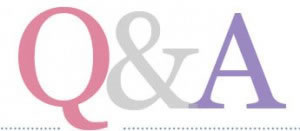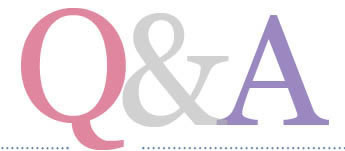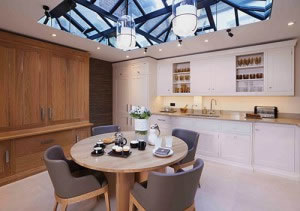 Q: What's your design strategy?
A: McCarron saw a real opportunity when it bought the workshop in Wiltshire. It's 36,000sq ft with five CNC machines and lots of storage. We had a group of experienced people who knew how to operate it, having worked in the industry for 20-odd years. They understand the market very well and our strategy is to create a retail footprint in the city and then develop the brand.
Because we had such a substantial infrastructure, we've been able to tailor how we design and sell in a different way. The whole plan is to offer something a bit different and be a bit more flexible. We've taken the mind-set of volume and tried to create a system where you can offer quite a lot of choice, but retain the economics of a 'one man one job' process. That gives us something unique in the market.
There's a polarisation between little, one-off guys and big, high-volume guys with very little choice on the other side. So we're offering a volume price point with a bespoke offering. We have the capacity to take on some quite unusual projects. So quite often you're not only dealing with the client, but with an interior designer and/or an architect. We've found that to be a rich vein for growing our business.
Central London has set its own tempo in terms of demand. People have got a bit more money to spend. We're not a known name, but we're hungry to establish ourselves.
Q: What made you move to McCarron?
A: We have a very strong team of experts: Andy McCarron is a very good MD, and Mark Brook, who's ex-Smallbone, is our creative director and has an incredible eye for detail. It felt like something that had amazing potential. This year has borne that out. It's moving at a really exciting pace.
Q: How's business?
A: I've not sensed a slowdown in the top end. London property prices have been shooting up since 2010. That's a big part of what's growing the market, huge numbers of projects. By having the flexibility to meet the needs of those top-end developers, we've taken a slice of that business. The business is around 35% trade. We don't always use our brand, because quite often we're finding an appetite for non-branded furniture.
Q: How important is your brand?
A: Our brand is just the by-product of us doing our jobs right. It needs to be authentic and substantiated. We're not trying to create a brand on a white board that transcends the product. We're trying to do it the other way round. Top-end luxury is a function of customisation and details. That transcends a given brand like Bulthaup. People want something that's theirs, not something that's of a brand.
Q: What makes you a good supplier for a developer to deal with?
A: We add value by making on-shore, so if it's broken it's not a six-week wait. We also offer flexibility in mixed media. We use a lot of metal, leather and glass, which is all bespoke. What developers are drawn to is that we own the shops and the design and the install. There's only one backside to kick. The idea of having a single pair of hands taking it from cradle to grave is appealing. And there's no summer shutdown.
Q: Are your clients becoming more demanding?
A: Yes, the stakes are getting higher and they've got more in their budget to create something really special. But what's also driven people's expectations is the proliferation of social media. People who want to build their own mood boards now have exposure to the best interior designer architecture in the world at the click of a button. It's Instagram, Pinterest, Houzz… it's right there with just a Google search. You've got a thousand images at your fingertips.
It goes back to the model we're trying to create. We need to have the capacity to show them something on trend and be flexible enough to offer what they want. Far from being something frustrating, it's much more an opportunity that we're looking to exploit.
Q: In what ways?
A: We want the price point of a volume maker, but with the flexibility of a bespoke workshop. If someone comes in with a mood board of 30 images we need to have the capacity to deliver that and you can't do that with a stock product and automated supply chain.
Look at projects like One Hyde Park by Candy & Candy and the associated demand for massive pounds-per-square-foot apartments. We'll look back on this time as a golden era, like New York in the 30s or postmodernism. We'll look back at this time as a real step-change in terms of expectation and quality of interiors, and at the heart of that are makers and designers.
Interestingly, social media has made designers take things one better, as well as the clients themselves. You've got this community of people posting and reacting to what they see. We as a maker reacting to changes and trends.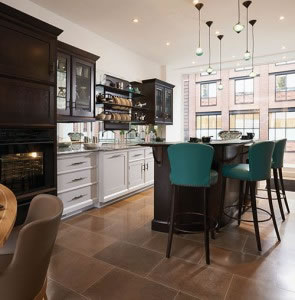 Q: Are there any other handmade suppliers who particularly impress you?
A: You have to doff your cap to the likes of Roundhouse and Mowlem, who are very slick, well-run operations. They've got creative guys in good places and they offer great service. Roundhouse take risks and are ambitious. Then you've got people like Plain English, who've got an incredibly strong visual identity. It's genius how they've managed to create that.
Q: How important is it to have design qualifications as a kitchen retailer?
A: I have a degree in naval architecture and a Masters in industrial design and began my career in yacht design. But there's no shame in being either a designer or a salesman and you have to be good at both. A lot of designers aren't huge fans of the kitchen industry and won't work in it, but I saw it as an opportunity. If you can bring genuine design skill to this area, then you can shine against the competition.
For the full interview see January issue of kbbreview magazine (p76-78)