Creating original video content can be intimidating but, with a video recorder already in everyone's phone, there has never been a better time to start. Harry Sanders looks at the best ways KBB retailers can use this platform
YouTube is a free video sharing site that makes it easy to watch online videos. Anyone who sets up an account can create and upload their own as well as watch other people's.
On this site, users interact by viewing, liking and commenting. They can also subscribe to each other's channels, so that whenever that person uploads the video, it will appear in a separate box, known as the subscription box.
A showroom that is doing well on this platform is Jo Buckerfield's Your Space Living in the Vale of Glamorgan. It has one particular area of its content that is unique. Recently, it has started doing the 'Your Space Living Experience' series, where customers give feedback in an interview format.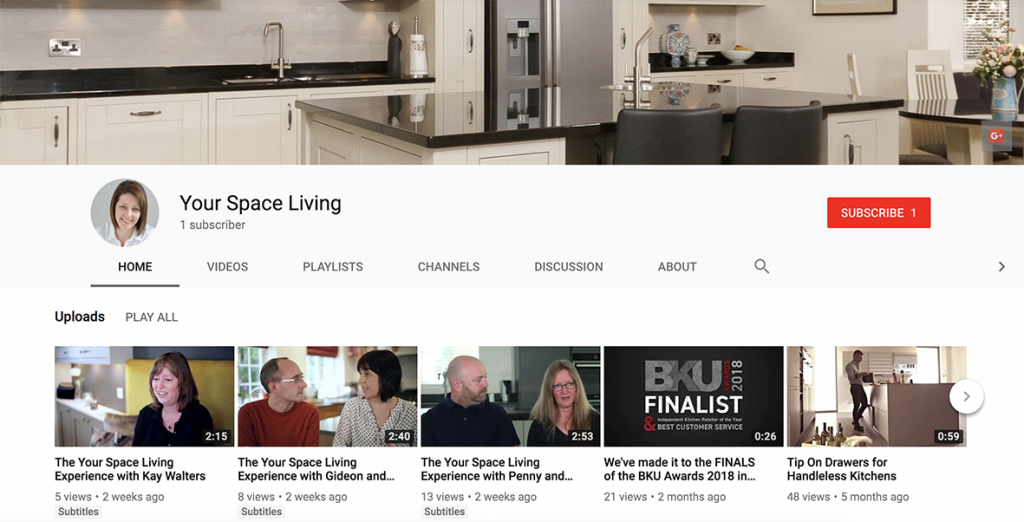 It also has Q&As where it answers questions from customers. This creates better relationships between 'Your Space Living' and its customers. The YouTube channel also produces animation videos. This is another way of keeping people interested, rather than just having showroom tours, for example.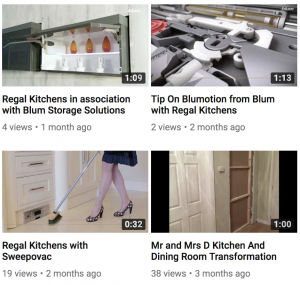 Regal Kitchens in Chelmsford is another showroom doing good things on YouTube currently. It has a good number of videos uploaded and the content for each varies. This is essential to keep viewers engaged.
It also has a high quality of videos for the most part, which shows professionalism. Regal Kitchens also has its logo in the majority of videos. This helps to stop copyright infringements.
With more than 2,000 subscribers, Corian Design is a great example of how to do YouTube right. It has been running for eight years with frequent uploads and has gained a good number of subscribers and in excess of 400,000 views.
The content ranges from interviews to moving-picture videos almost like a slideshow. The channel has a couple of videos that have done particularly well. On all videos, the titles are direct, but not boring and so are clickable to potential customers.