Wayne Dance, InHouse's MD, says it's all too easy to set up a KBB showroom with very little money or experience and spells out how finding the right brand partner can make all the difference
How easy is it for an unproven businessman to open a kitchen or bathroom studio compared with a car showroom?
I'd say the KBB industry is one of the easiest for a salesman, accountant, or installer to open up with very little money or experience behind them, based purely on determination.
In the UK, there is very little brand awareness in kitchens and bathrooms. In the car industry, brand is everything. I was brought up in a council house. We were the only family in the street to own a car, albeit an old one that my dad did a self-fix on to keep it running.
I remember getting a Dinky toy as a seven-year-old – a Jaguar Mark 10. When I asked my father about it, he told me it was very expensive car that only rich people could afford.
I told him that I would have such a car when I was a famous footballer and I'd drive past him on his pushbike on my way to my plush home with a swimming pool and flick my cigar ash out of the window at him. How arrogant was I?
I did become a professional footballer – albeit for one week before a motorcycle accident wrecked my career. At 29 years of age, I was MD of a French kitchen manufacturer and I did drive a Jaguar and own a house with a swimming pool. But I am glad to report I never did flick cigar ash at my father on his pushbike. I loved him and respected him too much to do that.
It was coming from nowhere that drove me on. I set myself targets that were ambitious for someone my age and were driven by being able to afford brands that my humble upbringing told me I should never expect to.
What do today's buyers aspire to in home improvements? There is no single standout leader in brand awareness in the UK. The biggest advertisers are sheds such as B&Q, Wickes and Magnet.
Compare this with buying a car. A Mercedes, Jaguar or BMW on the drive sends out a message that the owners must be doing well.
So how do car and KBB retailers compare? Well, let's look at what are the criteria to become an upmarket car retailer:
A healthy bank balance. Let's say £250,000;
To have such a healthy balance, you need to have a wealthy backer or a proven track record in business;
You must follow standard corporate identity rules;
You must display certain models dictated by the brand;
You will not get free-of-charge models to display;
You will be given targets to hit to maintain your future membership of the business;
You will be given advertising budgets that must be spent on publicising the brand.
Compare this with the kitchen and bathroom industry. A kitchen or bathroom gets sold to a client for £20,000 to £40,000.
The salesman, who is working for the retailer, has a good idea of what the profit/mark-up is. He thinks of the slice of commission he earns and is envious of the balance remaining.
The accountant who is punching the figures into his calculator to produce a set of management accounts thinks, 'Wow, this is easy money!'
The installer, who spends more time with the end client than anyone else, gets to hear how much the client has paid and thinks to himself, 'I could have sold this a lot cheaper and made a lot more money.'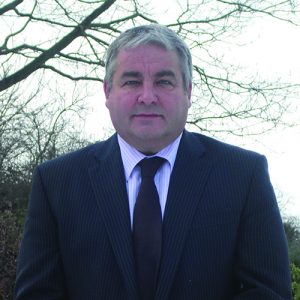 What they don't realise is it's a magic potion of all three elements that makes it all work. They then decide to go it on their own, but there are no rules they must adhere to like there are in the car industry.
They find what they believe are suitable premises that have stood empty for months or years. The landlord is desperate for new tenants and offers them a rent-free initial period of six months. No research has gone into why the premises remained empty for so long or why the previous occupants failed.
They then find a number of manufacturers who are looking for new showrooms in the area and play them off against each other to get the best deal. They do the same with appliances.
Because of the low start-up investment, they generally under-budget. The salesman will bring in an installer to fit it out for zilch, promising him all the future fits. The accountant will incentivise the salesman to sell for a commission on the promise that once the business is established, their earnings will grow.
All in all, the new business kicks off well underfunded and is a few weeks away from a cash flow crisis. This is why two out of three businesses in our industry fail within the first three years.
A good business needs a good business head, a good salesman, a good accountant and a good installer. Put all these together and you have a plan for success and survival. Take one of these ingredients out and you have a foundation of quicksand.
When we open an account and sell displays, our job has just begun. We don't give free displays. They have to be earned. We don't sell displays and then leave our partner to get on with it. It's a mutual benefit to help them succeed by giving them proven ideas that have worked elsewhere.
If asked, we will view the potential premises and research the past history and give our opinion. Two heads are better than one. We can also help with business plans and cash-flow forecasts.
We spend six figures a year on brand building to help drive end consumers into our clients' showrooms and are striving to make our brand a household name.
The most important choice is to open with partners that will guide prospective businesses through the potential failure hazards of those initial three years and into a profitable, lucrative future.