More than 1.2 million new kitchens were installed in the UK last year, with studios and independents dominating growth, new research has found.
An in-depth analysis of the kitchen market by specialist consultancy JKMR found that sales of fitted kitchens were up more than 4% to £6.73 billion in 2017, including add-on and in-situ integrated major domestic appliances (MDAs) and freestanding MDAs.
Since 2010, the value of the mainstream fitted kitchen products market has risen from £2.85bn at end-client buying price to almost £4.1bn – a 43% increase.
But Malcolm Scott, commercial director at appliance distributor Swift Electrical, said that with 10% to 20% price increases on both built-in and freestanding MDAs over the past 12 months, the market has effectively not increased at all.
"In fact, it's gone backwards," Scott told kbbreview, blaming cost inflation and raw material price rises on Brexit-induced currency volatility and most recently, the US-led trade war.
He said the magnitude of these price increases was "unprecedented during a period where consumer disposable income has increased by about 2%" and said 2018 would be a "tough market" for Europe.
JKMR said that the market, particularly at the upper end, benefited from price rises, but suppliers and retailers were not able to pass on all cost inflation from raw materials, overheads and wages.
"As a result, many companies have seen profit levels, and/or operating profit as a percentage of turnover, down on 2016 levels," JKMR said in its latest Overhead Report.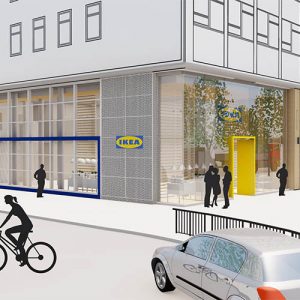 The data showed that independent merchants, including studio chains and other local retailers that have added kitchen showrooms to their business, dominated growth, making almost £1.7bn in 2017 – up from £1.1bn in 2010. They currently have a 40% share of the UK market.
"For the specialist sector, 2017 saw sales value growth, but driven as much by price rises as greater consumer spend, although the top end of the sector continued to increase in importance, underlining how the UK kitchen market has become more polarised between mass-volume and high end.
"The ongoing expansion of local merchants/electrical retailers into full-scale kitchen showrooms enabled 'other independent' sales to increase, and it is now a very fine line in defining a 'studio' from an 'other independent'," the report said.
A quarter of market spend last year was through trade retailers, while sales direct to major house builders and the social housing providers sector made gains on increased housing completions, and online spend grew.
Meanwhile, the major DIY and trade multiples, including B&Q and Wickes, saw "mixed fortunes", losing "considerable" market share in 2017 despite fitted kitchen sales at Howdens up 70% to £885m since 2010.
The report suggested that, unlike the situation with MFI, if Homebase exits the market it cannot be taken for granted that the other multiple operations will simply take over its lost sales.
"Rather it is likely to be Wren and Ikea who will benefit the most in relative terms," the report predicted.
Ikea has said it will open a new mini-store in London's Tottenham Court Road in September, focusing on large home-improvement projects, including kitchens, with more high-street stores on the horizon.
The Overview Report provides long-term trend data on market size, channel share, supplier performance, price sector and product trends, and detailed, research-based, analysis of how future economic conditions, retailing trends, political change, and housing tenure will impact the market.