Derek Miller, co-owner of Scope Bathrooms in Glasgow, says it's time for industry bosses to plan for the chaos that will hit the KBB supply chain if there's a hard or no-deal Brexit
A couple of years back, I penned an article for this magazine expressing my dismay at the referendum vote for Brexit. My anger didn't stem from a deep-seated love of the EU, it was based purely on the idiocy of destabilising a British economy that was only just returning to form after a crippling recession and Scottish independence referendum.
I'm not a staunch European. My decision to vote Remain was based on business interests and a strong dose of common sense.
In the early days after the result, we lost a Prime Minister and a Chancellor and suffered the car crash that was Boris Johnson becoming Foreign Secretary. From an economic point of view, we didn't fall off a cliff edge, however the pound fell in value, putting prices up by around 15% to 20%.
The fall in attractiveness of the pound slowed demand in the hugely important London property sector and the growth enjoyed for around four years was put in check. However worrying these signs were, the economy, generally speaking, moved along and the world didn't implode.
However, as we approach the final quarter of 2018, with Brexit a little over seven months away, I am detecting a distinct unease within the business community – and for very good reason.
On the face of it, Theresa May appears to have made a mess of negotiations thus far, certainly in the eyes of hardcore Leavers who want her to tell the EU to shove it. However, we shouldn't let Brexiteers off that easily. The case for Brexit was based on nonsense and was always going to be a shambles. The concept of leaving the EU was grossly oversimplified and the UK is now swimming against a tide of its own making. The Prime Minister has rid herself of the naysayers and tried to find a middle ground but, faced with intransigent opponents on all sides, she has an impossible task. Michel Barnier simply says 'non'. 
I have no doubt that the leaders of Europe's large economies want to find a solution. The last thing Angela Merkel needs is to tell her industry leaders that Germany's largest non-domestic market is about to be cut off. However, it is EU bureaucrats rather than politicians who are currently driving the agenda and they are looking to extract their pound of flesh.
Disruption
The facts are… If we can't agree the terms of a free trade deal, a hard Brexit will follow in March 2019. This means that our country's trade with Europe could grind to a halt, pending some sort of intervention by the World Trade Organisation. Any British company that currently depends on trade with the EU, either as a customer or supplier, could face serious disruption to its operation.
A quick glance at the adverts in this magazine shows that the KBB industry is hugely exposed to such disruption. Most of the leading names in our sector are European, operating either via British subsidiaries or directly. In KBB Land, Villeroy and Boch, Duravit, Roca, Laufen, Hansgrohe, Grohe, Kaldewei, Bette, Merlyn, Geberit, Keuco, Vola, Dornbracht, Ambiance Bain, Dansani, Flaminia, Nobilia, Häcker, Schüller, Nolte, Leicht, Poggenphol, Bulthaup, Scavolini, Bosch, Siemens, Neff, Gaggenau and Electrolux are all massive European brands that enjoy strong business in the UK.
We must ask ourselves if, on day one of a hard Brexit, products cannot pass through British ports, what will happen to our businesses?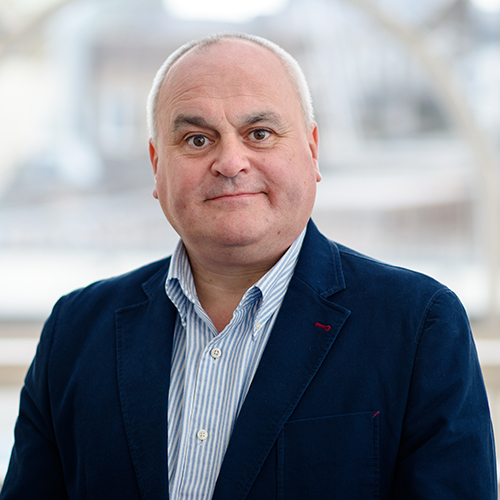 The prospect of Brexit may not hugely concern small, mid-market, supply-and-fit KBB retailers who buy unbranded Chinese ranges via distribution, but for those of us involved in large-scale procurement for volume contract-driven businesses, or who operate at the higher end of the retail market, where European products are our lifeblood, the political stalemate is increasingly concerning.
Shambles
The emerging reality of a hard Brexit is yet to dawn on many people. Most have convinced themselves that it'll simply mean some tariff-led price increases and that won't be long before they're absorbed into the system. Such a belief is childlike in its naivety, however, despite the fact that the EU stands to be as hard hit as the UK.
If there is no deal, goods will simply not get into the UK. At some point, the World Trade Organisation would intervene and goods may trickle through with tariffs applied. Either way, a shambles will undoubtedly follow, supply chains will be severely disrupted, the pound will be further damaged, and prices will rocket. Worst of all, the sheer uncertainty will greatly affect market confidence leading to a significant slowdown.
As an industry, if we simply await the politicians to come to a suitable arrangement, our sector will be set back for years. The time is now approaching where plans need to be put in place to ensure KBB supply chains are supported as much as possible in the event of a no-deal scenario.
Similarly, with no customs arrangement in place, will lead times be pushed out and systems put in place to deal with tariffs? Finally, will manufacturers be able to honour existing pricing structures, which is so important to the contracts sector?
I call on UK MDs and country managers of our industry's major European brands to put the issue of Brexit at the top of their agendas. They must look to find solutions to the potential chaos and communicate these clearly to the market. I would also say to them that we are all in it together, so don't be afraid to talk to us about it.
I am hopeful there will be some sort of fudged compromise at the last minute, and that the mooted transitional period will be honoured. However, I'm not holding my breath.
If Theresa May sees fit to stockpile medicines, we should take control of our own industry destiny.
The time for 'wait and see' is over.