Chief executive Jeremy Ling has announced that he is leaving Bristan Group after nine years with the bathroom specialist.
While a replacement is being found, Darius Padler, vice-president for Europe at parent company Masco Group, will be acting chief executive.
During Ling's tenure, he has driven for increased innovation and design. He saw Bristan Group rise through the rankings of The Sunday Times 100 Best Companies to Work For as a result of a business-wide commitment to creating a 'Great Place to Work'.
Ling said: "After nine years working with this fantastic business, the time has come for me to move on to new challenges.
"I am immensely proud to have been part of Bristan Group. During my time with the company, we have managed to increase shareholder value, win numerous customer service awards and build a wonderful culture, which has made Bristan Group a top-100 best UK company to work for. It has been a privilege to be a part of Bristan Group's journey to become the market leader in taps and showers – a position that has been achieved by the design and engineering of products based on a true understanding of our customers."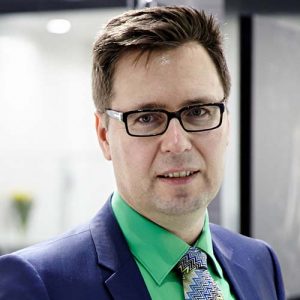 Padler said: "I'd like to thank Jeremy for his enormous contribution to the success of Bristan Group over the past nine years. Both our Bristan and Heritage Bathrooms brands have thrived under his leadership, and his efforts to further enhance our company culture will leave a lasting legacy.
"Masco is committed to supporting Bristan Group and the UK market and, in my interim role as CEO, I will be ensuring the continuation of the company's outstanding reputation, in particular our extraordinary dedication to customer service.
"This is very much an evolving business with the customer at its heart, and we look forward to continued success as we prepare ourselves for future growth."