Northern Ireland (NI) brassware specialist Aqualla has signed up an estimated 50 bathroom retailers in the North of England in less than six months as part of ambitious expansion plans.
Shrugging off concerns about Brexit, the mid-market brand, which was set up by industry veterans Steven Allaway and Noel Daly in 2012 and has its headquarters in Newtonards on NI's east coast, told kbbreview that November was "its busiest month ever".
Following a year trialling its market position, logistics and service with an independent retailer in north London, Daly said the firm was now ready to grow the brand in England and has appointed a UK sales director based in Manchester to introduce Aqualla to the north of the country.
A second representative to target London and the South-East should be appointed by the spring, and two new recruits in research and development will also start with Aqualla early next year, bringing the firm's total workforce to 18 people.
Daly said he is "excited" to introduce the brand, which is sold through around 230 showrooms in NI and the Irish Republic, to England and told kbbreview that he believes there is space in the highly competitive bathroom market for a "customer-centric" mid-to-upper segment brand.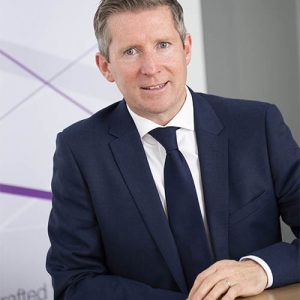 "I know this sounds clichéd, but one thing we have always done is really listen to our customers," the former Merlyn sales manager told kbbreview.
"That has led to our success so far in Northern Ireland and the Irish Republic and our product launches are a direct result of what our customers tell us they want.
"So, earlier this year we brought out a range of mirrors, because that's what our customers were asking for."
The company's latest product range includes Fuse Black, a complete collection of modern taps, showers and accessories in an on-trend matt black finish.
Daly, who is Aqualla's sales director, said the markets in Northern Ireland and the Irish Republic are very different, with the former being dominated by buying groups. Meanwhile, bathroom retailers in the Irish Republic mostly have direct relationships with their suppliers.
But he said that Aqualla was doing well in both markets, with consumers and businesses "choosing to get on with life and ignore Brexit".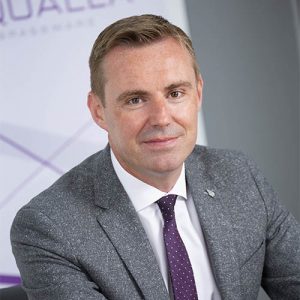 But in the event a no-deal becomes more likely, Aqualla could take a lease on a warehouse in Ireland to ensure there are no supply problems in the country once the UK leaves the EU.
The Irish border has been one of the biggest sticking points during EU negotiations. The UK and the EU have said they are committed to avoiding the return of a "hard border" between Northern Ireland and Ireland, which would include infrastructure and physical checks.
Ireland is particularly concerned that an open border is retained as it was a key part of the 1998 Good Friday Agreement that brought peace between the two countries.
But if parliament does not pass the deal put before it by UK Prime Minister Theresa May at the vote, which was scheduled for December 11 but was delayed to January, it is unclear what will happen in a no-deal scenario.
Still, Daly does not seem too phased. He said he anticipates the situation being worked out one way or another that will be acceptable to everyone.
"It's a unique scenario and this must be taken into account," Daly added.
Before managing director and Aqualla owner Steven Allaway set up the firm, he had worked for two years as area sales manager for shower enclosure specialists Merlyn, where he met Daly.
Before that Allaway had worked in the same position at Flair Showers in County Cavan.