EXCLUSIVE
New Rotpunkt managing director Sven Herden has claimed struggling retailers are using uncertainty over Brexit as an excuse for underlying weakness in their business models.
Speaking exclusively to kbbreview at this week's Living Kitchen exhibition in Cologne, Herden (pictured) insisted he remained "confident and optimistic" about future business prospects for retailers importing European brands and urged them to use the current situation to review their strategies and boost cash-flow generation.
Responding to recent claims from top kitchen designer Johnny Grey that a no-deal Brexit would leave the UK "on a war footing and facing unknown chaos," Herden said: "I can see some businesses might go into administration. But I question whether they might have gone for other reasons? I feel from time to time they're using Brexit as an excuse. You can't do that. You'll find a lot of successful businesses out there because they've done their homework. The strong will survive. Just make sure you're working with the right people, whether you're a retailer or supplier."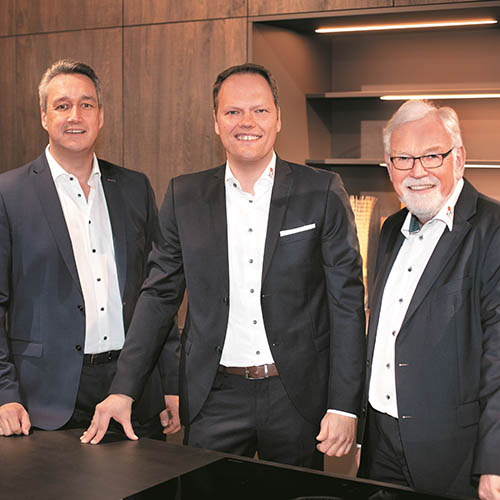 Herden, who joined Rotpunkt earlier this month from Häcker after being "headhunted", went on to claim that now was a time for retailers to invest rather than consolidate. "Think about your showroom, about your displays," he advised. "When everything is coming back, business will take off. There's pent-up demand. We've got a common interest. Retailers will get every support.
"My other message is to remember the UK is the third biggest economy in Europe. Roughly 900,000 kitchens a year are sold in the country. That will not stop. There's still opportunity. It's absolutely wrong for us to turn away from the UK. It's a key European market."
Herden also rejected Grey's claims that the deterioration of trade in the past year had been "the worst for decades", halving his order book. Instead he argued that business in 2018 "wasn't as bad as expected" and urged retailers to remember the key points to a successful retail strategy.
"Cash is king, it's all about cash flow," he said. "I've spoken to many customers with big contracts in the pipeline that looked promising but didn't materialise. To avoid that, set up your own strategy and work out what contract is possible. If necessary, say 'that business isn't for us'. It's great if you're supplying 100 kitchens – two or three kitchens a month – and you've got the right agreement on payment. But if a developer wants them all at once, that's a challenge if you have nothing in place.
"Secondly, remember your strength as an independent retailer. You can be more flexible and more customer-oriented. Fulfil your customers' needs rather than the big chains. Do proper background checks. Get track records on companies you deal with.
"Everything isn't just about Brexit, question the general terms you're working on. Brexit makes problems worse, but it's not the reason for them."
• For the full interview, see the March issue of kbbreview