Legal and General, a FTSE-100 listed UK investment and insurance company, has delivered its first batch of modular homes in what it has described as a "pioneering approach" to addressing the UK housing crisis.
The company's chief executive, Nigel Wilson, said: "Modular housing manufacturing is a revolution for UK construction and will play a significant role in transforming the housing industry.
"This is the first step in a very big journey and as first movers we have had to be brave, bold and ambitious."
It delivered the eight ready-built homes to the Silva Homes Buckler's Park development in Crowthorne in Berkshire and they will form part of the affordable element of the site.
The 820sq ft two-bedroom homes rolled off the firm's custom-built 550,000sq ft factory in Selby, near Leeds, set up specifically for the mass manufacture of modular homes, using its "unique" pulse assembly line.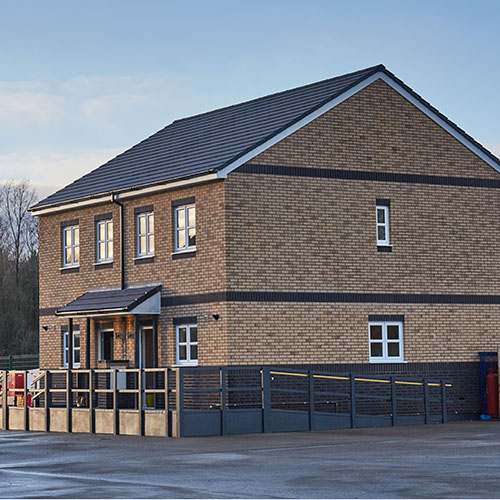 Legal and General said that this enables the building of high quality homes in a much shorter time frame and had the potential to "revolutionise the construction industry".
Kbbreview understands it is aiming to produce an estimated 3,500 units a year on its rolling assembly lines.
Legal and General Modular Homes is a division of the Legal and General financial services group.
With housing secretary James Brokenshire calling for 300,000 homes to be delivered by the mid-2020s, the shorter build time on modular homes may help to achieve this target.
Traditional houses can take as much as 40 weeks to build against around 10 days for modular designs.
The two-bedroom Legal and General homes are delivered to site ready fitted with kitchens, bathrooms, electrics, plumbing and internal decoration. All that needs to be added is cladding, such as bricks, and a roof.
Legal and General was not able to provide kbbreview with details of suppliers for its modular homes.
In the specifications for its traditionally built £490,000 end-of-terrace three-bedroom Drayton house on the Buckler's Park development it quoted Roca and Hansgrohe among the suppliers for bathroom fittings.
Wilson said: "Every revolution has to start somewhere. The first iPhone was not manufactured overnight, it took years of testing and prototypes, but now has changed the way people communicate across the world.
"We hope our progressive thinking and pioneering approach will similarly lift the barriers to change in the housing industry and encourage other players to follow, playing a pivotal role in tackling the UK housing shortage for good."
Rosie Toogood, chief executive of Legal and General Modular Homes, added: "This is a fantastic milestone for the business, one which our team have worked hard to achieve. Our journey to revolutionise the UK's construction industry is now well under way. We have pioneered a new way forward for the housing sector."
In November, Ilke Homes opened a factory in Knaresborough, Yorkshire, to produce modular homes. It aims to produce homes at the rate of eight an hour, aiming to hit a production level of 5,000 a year in the next five years. In December, Ilke installed six modular homes to Keepmoat Homes' Chase Farm development in Gedling, Nottinghamshire. The three bedroom houses start at £180,950. The development will consist of more than 1,000 homes.
Legal and General has also invested £1.5 billion in the build-to-rent market and has around 2,000 homes under construction or in planning. It also owns Cala Homes, which has a turnover of around £1bn and produces around 2,500 traditionally built homes a year.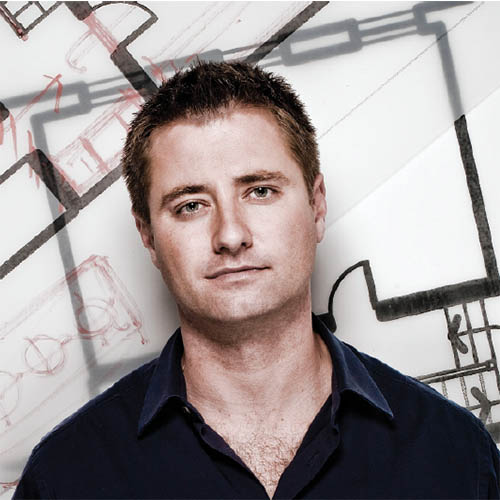 'There's a staggering lack of affordable housing…'
He may be best known for his property-themed 
shows on television, but George Clarke has a plan to solve the UK housing crisis
Q: Why is the housing market in such a bad state?
A: I think that central Government needs to give power and funding to combined authorities and councils for them to build affordable housing. At the moment, it has fluctuated in boom and bust but, generally, the average house price is around £180,000 to £200,000.
In the 1970s, councils used to do half the demand, but then Margaret Thatcher wrecked all of that as she decided that private house builders should build council houses. In effect, it was like a tax – 'we will allow you to have x number of private houses on the site if you build 10% to 15% of council houses on the side'. Also, as we know, every single private developer tries to get out of it. They do everything they possibly can to get around it.
That for me is one of the biggest problems, and that has affected supply and demand dramatically. That's why there is a staggering lack of affordable or social housing. The private industry struggles to provide the level that we need, which means that there needs to be state intervention.
Q: Why is this so important?
A: The three pillars of the welfare state are health, education and housing. It is that simple.
Health – the NHS is amazing and it is the envy of the world.
State education – as much as we whine about that, we have a great, free education system in the UK. It works – they all have their issues, but they work. Housing doesn't.
So, the third pillar, and in my opinion, the most important pillar of the welfare state, has collapsed, which means that the state has to step up and allow councils and combined authorities to make provisions. The combination of the councils not building council houses anymore and Right to Buy means that there is a staggering shortage of social houses. This is why the third pillar of the welfare state has collapsed.
Q: What would you change if you were the housing minister?
A: How can you have a consistent strategy if the housing minister is changing all the time? I have been saying this for years. We need a National Home Service. Where you can get cross-party consensus for the next 20 to 30 years and a long-term strategy.
How can the industry, how can a manufacturer or a retailer, or developer, know what they are doing in the next few years? They have no idea what the housing provisions are going to be.
Q: What can the industry as a whole do to solve this?
A: I think that the industry needs to come together more. There needs to be a cultural shift in our approach to housing and development in Britain. At the minute, it seems that there are many battles between the public, planners, builders and developers.
The only way you can make that better is by changing the system, where everyone is working together instead of everyone being profit-driven.
Let's be honest, it is a numbers game. At the minute, it is about getting as many houses built as possible, rather than saying, 'hang on a minute, what are we going to build that is better?'
Q: So where are they doing it properly right now?
A: Look at some of the countries in Europe, for example, Holland, which is fantastic, where they work together, and they value good design. They realise the benefit of doing good homes and designs and making them well-built.