Trevor Scott, the owner of Rugby Fitted Kitchens, offers some tips and advice on the dos and don'ts of running a successful business
As the owner of a specialist fitted kitchen business with two showrooms, I have a number of design/sales staff who all came with their own ideas on how to sell and had habits, good and bad, that needed working on. They needed to be taught 'The RFK Way'. Indeed, we have a training booklet by that name for that very purpose.
I like to think of us as design-led but sales-driven. By which I mean we not only want to design the right kitchen for the right client, but also for the right price and so win their business.
There's a lot of competition out there, so what makes us stand out? Why do clients come to us in the first place? How do we drive more sales? Well, there's not just one simple answer to that question.
Recommendations, of course, play a vitally important role and after 25 years in business around 60% to 65% of all our enquires have come to us from an endorsement of one kind or another. But we still have to get them on-side, secure their business and make them our next recommendation.
At RFK, we ensure our multimedia marketing is clearly defined and sings a consistent message across all platforms. If we're offering 20% off on one platform, that message is broadcast simultaneously across all platforms.
We target our market by using analytics, particularly when boosting social media posts.
We have learnt over many years that consumers love case studies and we are constantly posting these on our website and across all media.
We also try to get our best case studies published in the home-improvement magazines and have had some success with this.
But who is our target market?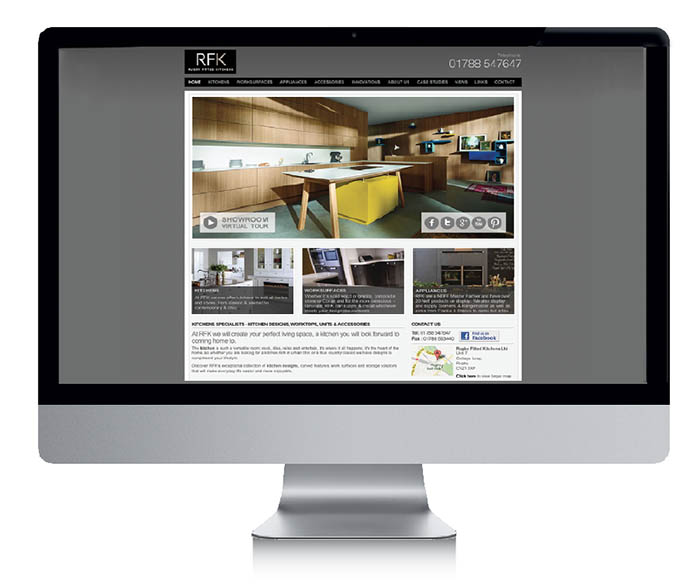 This will vary from retailer to retailer, area to area, but over the years we have moved up the scale to the point where our average order is now around £25k. The clients in this bracket are generally strivers, have aspirational tastes and usually budgets to match.
That said, I can guarantee you that clients with £25k budgets have got £30k tastes, so price is always a factor.
It is, therefore, so important to ascertain as quickly as possible what the client's expectations are. What do they want? Do they even know? How much are they really prepared to spend on it?
From the first minute a new client walks through our door, getting answers to these questions and many more besides is vital, as we don't want to waste our time, or theirs, producing a £30k+ design if their budget is only £10k.
We have set margins built in to our pricing system and the designers are paid their commission on sales that achieve that margin, but there is wiggle room, as we don't want to lose any orders for the sake of a few hundred quid – thousands, yes, then we walk away.
The designers will still be rewarded, but on a decreasing scale, dependent on the discount they have had to give.
We do, however, find our promotions are one of the best ways of securing a deposit, as the fear of missing out is a strong one and this is especially true of clients who are having extensions built where they want a confirmed price today for projects that probably won't come off for many months.
We will fix the price on payment of an initial holding deposit for up to six months and honour any promotions on offer at that time.
This works for most, but not for all, and it's these clients with whom we have the lowest conversion rate. This is something we're aware of and working on ways to improve.
"We have learnt over many years that consumers love case studies and we are constantly posting these on our website and across all media"

Trevor Scott, owner, Rugby Fitted Kitchens
Opportunity
Our showroom is our shop window, both literally and metaphorically. We only get one opportunity to create a good first impression, so keeping it current with a rolling programme of display changes, and keeping it presentable, are keys to success.
Our clients, when they first walk in, are greeted by one of the designers, who sit in the showroom, not a back office. They are made to feel welcome, offered a drink and allowed to take a wander around in their own time without us tagging along.
Later we'll start a dialogue, asking key questions and ensuring we listen to what they say. Another key is listening – something many salespeople aren't too good at, as they like the sound of their own voices too much.
But sometimes you must just walk away. Even if the order is potentially huge, if the terms aren't right, walk away. Don't allow greed to get in the way of good business practice.
Don't allow the tail to wag the dog, remember if you lose control of the money, you lose control of the job.
If your terms aren't for them, then they aren't for you is my sage advice, because an order is only a piece of paper and you can't bank an order form.