Luxury kitchen brand Bulthaup has announced that it has taken over the showroom on Wigmore Street recently vacated by Smallbone of Devizes.
Smallbone took over 27 Wigmore Street five years ago from Minotti Cucine after the Italian kitchen company went into liquidation, but it never opened its doors.
The artisan kitchen furniture brand has been through a stormy period over the past few years under the ownership of Canburg that resulted in the company collapsing into administration.
The company, which also owned Mark Wilkinson Furniture, was bought from the administrators immediately by a US investment company for £1 million – a fraction of the company's real value.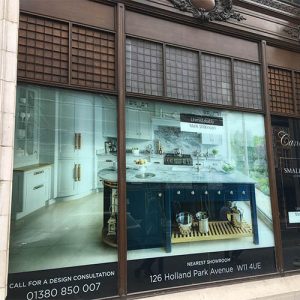 Kbbreview has revealed for the first time the extent of the debt Canburg racked up, as the former management team tried to implement ambitious growth plans against a tough economic backdrop.
Bulthaup said London has always been a prime market for the German kitchen brand and the extra floor space will allow the company to show a wider range of product and offer an "exciting, new experience for our clients".
Alex Wrighton, managing director of Bulthaup's central London showrooms, said: "The acquisition of this additional space illustrates the brand's continued commitment to further develop the business.
"The opportunity to expand our presence on Wigmore Street, where we have had a solid and successful history for more than 30 years, was just too good to miss."
Bulthaup's chief executive is Marc Eckert, the grandson of the founder of the business.
Wrighton said this "stability of ownership, vision and commitment for the long-term is extremely reassuring to our customers and all of us involved, especially in the uncertain times that prevail at the moment".