German kitchen firm Rotpunkt has pledged to support Buckinghamshire New University's foundation degree in kitchen design by sponsoring a student starting this September.
The course relies on industry sponsorship and funding, and support from The Kitchen Education Trust (TKET), which helped to create and define the course and has been pushing to grow its roster of industry supporters.
Matt Phillips, head of UK operations at Rotpunkt, said it was "vital for our industry to work together and encourage fresh thinking that offers a new perspective and/or approach to kitchen design in general".
He also said the degree was critical in helping to address industry skills shortages in the UK.
He added: "We want our furniture to be 'defined by difference' so retailers and specifiers of Rotpunkt kitchens have the power of possibilities. This can only happen if we protect the entry-level phase of our industry and the education of succeeding generations."
TKET said: "Kitchens are a multimillion-pound global industry. To maximise your share of that industry you need a highly skilled and knowledgeable workforce able to understand client needs, design trends and technological developments."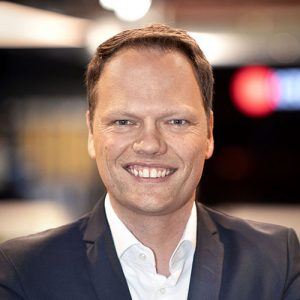 To apply for the degree programme, TKET said students should typically have five GCSEs, including English and Maths at grade C or above or an appropriate level-three qualification.
But relevant work experience from a related industry sector, an aptitude for design and a willingness to commit to the level of personal study required, will be given equal consideration.
"This three-year course is designed to enhance the skills and career prospects of those already engaged in the industry in a range of positions: delivered as a distance-learning, work-related foundation degree," TKET said.
Last month, TKET chairman Craig Matson said that a new level 3 apprenticeship scheme for the new role of fitted furniture design technician could be introduced shortly after the government gave it the green light, while the Furniture Makers, a livery company of the City of London, and other trade associations from across the UK furniture and interiors industries are looking at other further education models to attract future talent to the kitchen industry.