Environmental sustainability is becoming much more important in the retail sector, according to Beko UK and Ireland managing director and chair of Amdea, Teresa Arbuckle, writes Sean Hannam.
Speaking at electrical retailing trade association Retra's conference in Coventry last week, Arbuckle, said: "Being ethical isn't a disadvantage – research shows that ethical businesses perform just as well as any other one. A strong sustainability message can really resonate with consumers. I'd like to say to retailers: what are some of the sustainability messages that could work for you? Is your recyclability programme strong enough?
"Are you working with a local authority to make sure that consumers know that you take care of products once you've removed them from people's homes? Those are just some of the ideas that can be used to create a service proposition that makes you more relevant in your local town and community than anybody else. We really need to communicate these messages so that we all have a positive ethical story."
Arbuckle said that the home-appliance industry is under scrutiny and that forthcoming legislation will bring challenges to manufacturers and retailers, including new energy labelling and changes to waste and packaging regulations.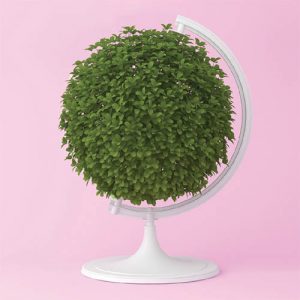 "In the current environment, legislation is fast and fierce. The way we deal with it as an industry is where we'll really show our strengths. New energy-labelling legislation will be coming in March 2021."
Arbuckle said that white-goods trade association Amdea is keen to make sure that there's a positive message around the labelling – not one that will confuse the consumer.
On waste and recycling issues, she told delegates: "There is a big effort from the Government on how we can get recycling to be better. For example, it doesn't want to see small appliances put into black bins and sent to landfill – it wants to make sure those products are recycled properly. In the next few months, we'll definitely see some suggested changes to legislation.
"There will also be new WEEE [Waste Electrical and Electronic Equipment] legislation – in 2020, the Government will launch a consultation on the WEEE Directive and it's looking at how we improve packaging legislation and how we get better recycling standards. Amdea will continue to talk to retailers to make sure they're aware of some of the changes that might happen."
Arbuckle also highlighted the importance of the product safety initiative Register My Appliance, which is run by Amdea.
Grant Hughes, graduate kitchen designer, Herbert William
Said Arbuckle: "It's an industry-wide call to action – it lets consumers know that there's a way for them to register their appliances that are up to 12 years old. As long as they provide us with the model, the serial number and their information, we'll always be able to keep them up to date and contact them if we need to tell them about a repair. It's the industry making sure that consumers feel safer about white goods."
She added: "In January 2019, we held the fourth Register My Appliance Day – it was the best one ever. The reason for that was that local government, the fire and rescue services and Trading Standards all promoted Register My Appliance. This year, we had the most press coverage we've ever had for it, including regional press.
"How can it work for a local independent retailer? You could be the place to go for helping people who might not know how to register their appliance. Yes, it's super-easy to do it, but you don't have to tell the consumer that – get them into your store and tell them about product safety. I'm thinking about how we can get retailers involved."
• For more information on Register My Appliance, visit https://www.registermyappliance.org.uk/registration/